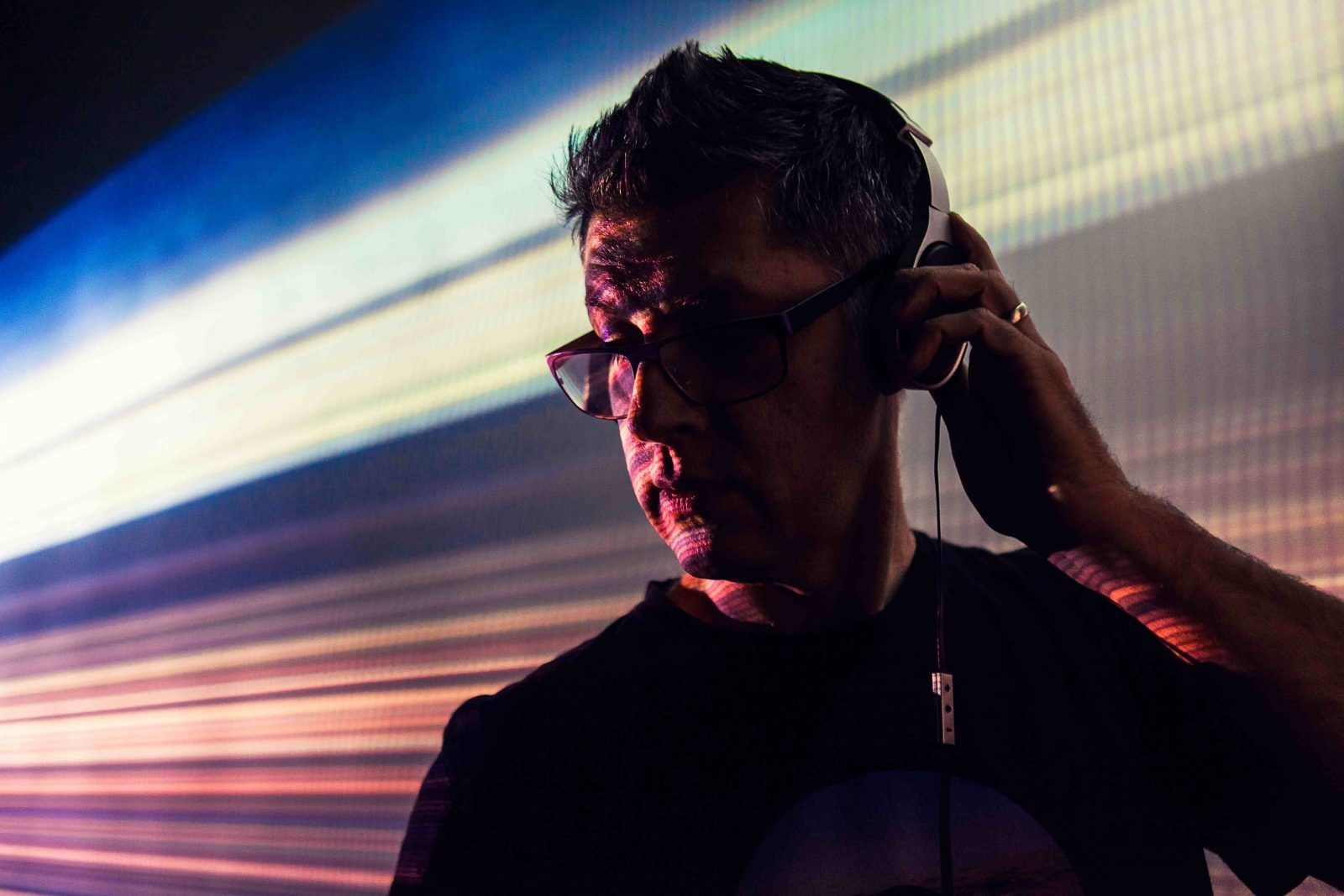 60 Seconds with… Audioglider
Audioglider releases appeared on labels such as Global Underground, Morrison Recordings, Renaissance, Exceptional Records and FOEM, before finding a permanent home at Section Records, who released the 'Summer Rainstorm EP' in May 2013.
'Accidental Beauty' is a masterpiece of cross-genre downtempo; from the cinematic opening with the ironically-named 'End Titles', through the subtle and intricate 21st century breakbeat of 'Fluid Motion' (with Florida based artist, D-Step) and 'My Tru Blood', via the dubbed out 'Dynamic Uno', the trippy beats of 'Just Sound', and the closing euphoria that builds from 'Disappear', 'Polydirective' (with Chicago's Mucci) through to the beautiful, ambient closer, 'Cortexaphan'.
60 Seconds with… Audioglider
1. When did Audioglider first materialise?
Audioglider was born around 2005 as a name to try and capture the cross genre blending and hopping that I am prone to do. I had done other productions other different aliases before then, but wanted to give my emerging style a voice.
2. What is Audioglider's output to date?
My first big break was to get 2 tracks on Nick Warren's legendary GU30 Paris compilation, and it's kind of slowly snowballed from there, with downtempo and progressive house releases on FOEM (Sunspots EP, Circadian Express EP), Morrison Recordings (Erdbeer EP, Destination Undefined EP), Exceptional Records (Coming Up For Air EP, Massive Dynamic EP), ASIP Records (Heathaze Days), Renaissance (Nick Warren's The Master's Series), and finally my new home, Section Records – for the Summer Rainstorm EP, and my debut album, Accidental Beauty. I've also done a whole heap of remixes for various artists, including Joey Fehrenbach.
3. Did you make recordings before Audioglider?
Yes – some of which can be found on Acidplanet under the dubious name of Pastaboy! I also made a few tracks with some old pals under the name Crystal and released a well received tune called Bring Me Luv, on the now defunct UK house label, Higher State.
4. Where did you record the 'Accidental Beauty' album?
The album has mainly been recorded over the last few years at home in the studio, and sketched out on the laptop wherever I have been able to do so on my travels. I have recorded a whole heap of music over that period, but the tracks that have made the cut for the album all seemed to pick themselves and gel together quite nicely, so I have kept these back until the right time to put out together as a whole. Nick Brennan from Section Records helped me hugely in getting them in the right sequence.
5. Where do you source the music for your legendary mix tapes?
I'm a voracious consumer of music, and love finding out about new artists. I regularly look at music blogs and recommendations from tastemakers, like the ASIP blog (http://astrangelyisolatedplace.com), whose musical taste is right up my street – but I also trawl Bandcamp and Soundcloud, as well as recommendations on Facebook and Twitter. There's so much good music out there, and if I can raise awareness of artists in anyway, by including in my mixes, then its a thank you to them!
6. Who are you favourite electronica artists?
At the moment, there are too many to count…..Right now I'm listening to Echaskech, XSPANCE, Tripswitch, Ulrich Schnauss, Manual, Nils Frahm, Data Rebel, Planet Boelex, Helios, Diamat, Hammock, Joey Fehrenbach, Kyson, enh, Mosaik – the list goes on – next week might be different
7. Do you associate yourself with the genre mockingly titled shoegaze?
Well yeah – I never saw it being used mockingly…….the sounds that came from the original shoegaze artists in the 80s and 90s was truly groundbreaking – and the ability to take those sounds, and adapt them using today's production techniques, is great. I guess its about connecting with a certain headspace, and hopefully that's what I have been able to achieve……and besides. Thank the NME for coming up with the genre though…. music journalism at its finest! 🙂
8. If you were to work with any artist or producer, who would you choose and why?
It would have to be Ulrich Schnauss – from the first track I heard, I have been fascinated by the way he builds his tracks around themes and sounds that have since been often imitated, but never equalled. I'm sure I could learn so much from him, and how he thinks about music.
9. Who are your influences?
Apart from Ulrich you mean – it would have to be The Cocteau Twins, Kraftwerk, the original Human League, Talking Heads, Thievery Corporation, Joy Division, Sasha, Andrew Weatherall, Brian Eno, Faust, Nick Warren, Hernan Cattaneo – the list goes on……
10. How did you meet Section Records?
I had known about Section head honcho, Tripswitch (Nick Brennan), since we both appeared on Nick Warren's GU30 compilation, as well as his brilliant Geometry album. He had also contributed to ASIP blogs, Isolated Mix series. After following him on Soundcloud (I sound like I'm stalking him now 🙂 ), he checked out a few of my tracks on my Soundcloud profile, and then asked me to do a few remixes for his label, and the relationship blossomed from there. Soundcloud has been a really great way of connecting and collaborating with likeminded souls.
11. Are you planning to perform live?
I hadn't really envisaged doing this live as yet – but I'm considering getting my dusty old DJ skills back up to scratch – I used to DJ warehouse and underground parties back in the day, using vinyl only……..things have moved on I know, but watch this space!
12. What's next for Audioglider?
I've got a whole heap of remixes due to drop soon, as well as planning more Mixtapes, and hopefully refining the Audioglider sound even more. Oh, and a nice cuppa tea and a bacon sarnie….
Section Records releases Audioglider's long-awaited debut album, 'Accidental Beauty' on 21st April.
http://www.sectionrecords.com