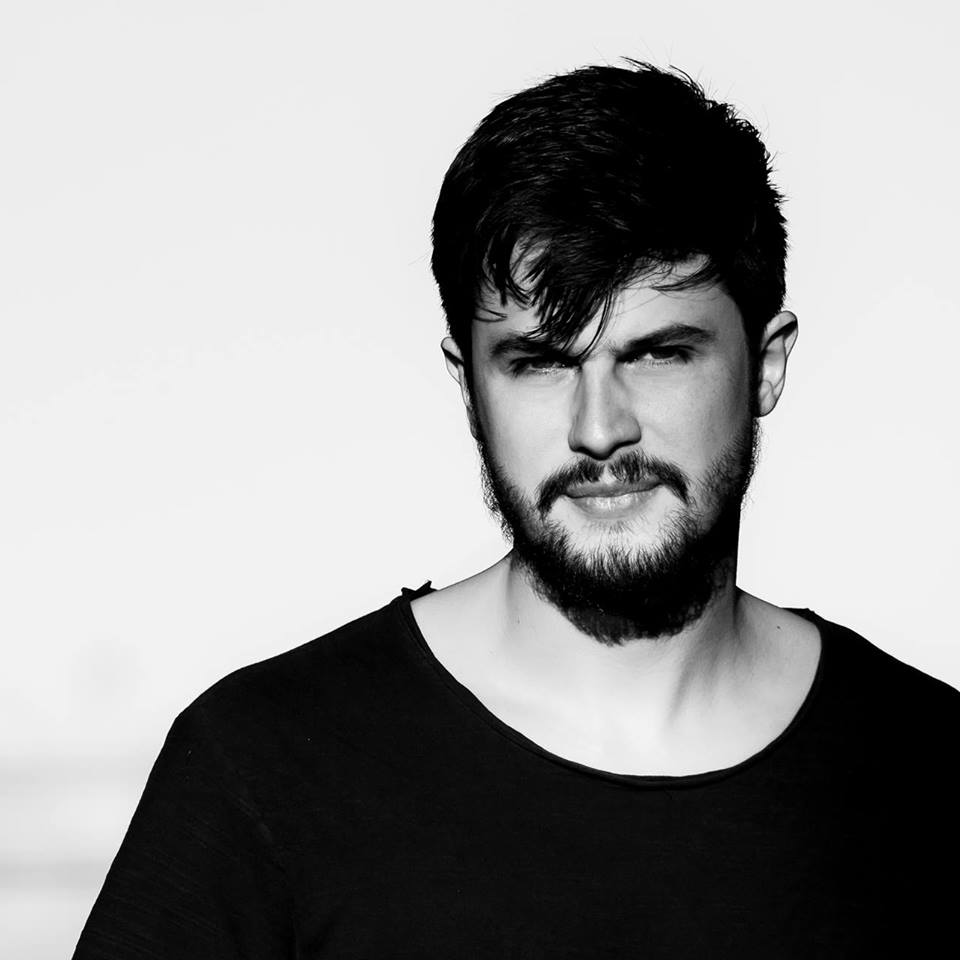 60 Seconds with… Be Morais
Be Morais is a Brazilian DJ/Producer who constantly delivers when he is in the studio. Now with a soon to be released ep on Not Another on the horizon, we sat down with him to talk about the upcoming release and also what he has coming up for the rest of 2016…
1. Tell us some background on yourself for those of our readers that don't know… where are you? What inspires you?
I'm born and raised in Recife, a city in the northeast of Brazilian coast. Being raised here has, for better of for worse, influenced me a lot. It's a very artistic city, with authentic art expressions that certainly must have a part in my music and the way I perceive art and culture. I believe in absorbing everything I can from different places/genres/people and whatever I can get, and trying to express in my own way. So, different things inspire me. Recognising unique elements is something that makes me believe that not everything has been done, and that inspires me to keep on hearing and making music.
2. How long have you been doing this? What have you learnt in that time? What do you know now you wish you had known before?
Well, I play guitar and am crazy about music since I'm a kid. I think I started producing 3, maybe 4 years ago, inspired by my friends and partners from Not Another, Danny and George (now with the Shades of Light project). I learned everything! And then I relearned. Because the most important lesson I learned, not easily (maybe I still don't get everything that comes from it) is that there is no such thing as only one way of marking music (or a sound) and that there is no right and wrong in music… sometimes it works sometimes it doesn't.
3.Tell us about your new EP on Not Another? What inspired or influenced it?
The Beyond EP comes from a series of talks with Danny about evolving my music. I was trying to achieve certain sounds and emotions, and it was not quite there yet. Than I came up with Beyond Feelings and it was the result that I wanted… the sound design, the themes. I knew that had somethings there that I searched for a long time, and really improved my music. So I combined these sounds with defining moments in my life… these songs are all inspired in personal situations. All of them are connected by my wish to develop myself, musically and personally.
4. What is your working process like – where do you start on tracks, what are the first things you lay down?
Most of the time I start with the groove. Try to establish the energy that I want in the track. But from time to time I try to change this. Sometimes I just have a sound I can't take out of my head, so I open the Live and start recording ideas that I can use later. So, I consider myself very methodic, but the methods change constantly, so that I don't stay at the same place, the same sounds..
5. How does it feel too have your music remixed – do you like the remixes on this new EP?
I really love it! Specially in this release, especially being remixed by these Sam, Shades and Alex! As I said, this is a personal release for me. They have themes that can be expressed in various ways. When someone gives another perspective to these things, in the way that they did, brings me much joy, because I would never achieve those results. So, It was a great experience… looking forward to the next time.
6. How have you evolved since you first started? How has your sound changed, your interests changed, your skills improved?
I believe in the power of sound design. So, I think designing better sounds is something that I take proud in my development as a producer. Spending more time processing, finding ways to make them sound more unique, to bring something different to my songs. But my bigger challenge is to minimize elements in my music. Since I have started this is a goal … this involves a lot of sound design as well.
7. How important are track titles – how long do you spend on those?
Normally they come from feelings I get after finishing the music. It's actually very hard for me, specially when the music theme does not come from a specific subject or emotion. Once I read that there are artists that need to express their feeling right away, this makes the process more intense, and, I believe, more clear to the artist what is he talking about. I go more to the other way… everything has to be processed, then I will create something. Because of that I don't aways know exactly what I'm talking about, and so… It is very hard to find titles! haha
8. What else you working on or have you got coming up?
I have a release coming on Alex Justino's imprint Nin92wo and some remixes. But in the studio is time to rethink. I know exactly what I want to produce next, so is time to sit, make a lot of noises, a lot of mistakes and see what comes next!
9. What is your ideal sunday? Afterparty or at home with friends and family?
There is time for everything! Since I had some great after parties these days, it's time for some quiet home time, eating great food.
Be Morais's 'Beyond' is out on Not Another on 15th August