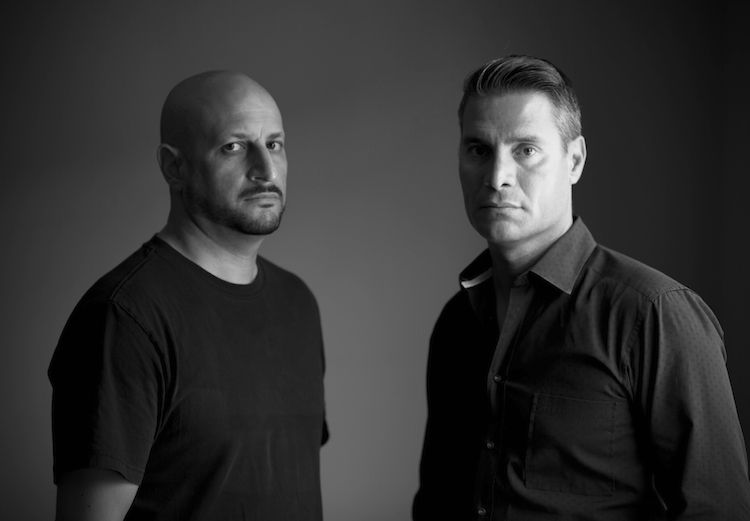 60 Seconds with… Solarscape & Nic Vetter
Canadian DJ/Producers Joe Romano & Nick Vetere have been at the forefront of the Toronto dance music scene for over a decade, spinning at the hottest clubs and between them releasing music on leading labels including Ministry of Sound, Armada, Kontor, Toolroom and Noir Music with A-List DJ support from Tiesto, Mark Knight, Armin van Buuren, Adam Beyer, Markus Schulz, John Acquaviva, Richie Hawtin, Carl Cox, Umek and many more!
Their new single 'Feel Alive' is OUT NOW and features the amazing vocals of Myah Marie.
Q – Hi gents– where are you right now?
A – We are both based in Canada
Q – How has the year been for you so far?
A – Good so far, tons of projects on the go and never enough time.
Q – Tell us about your new single 'Feel Alive'?
A – Cool Deep House summer tune with awesome vocals, chilled vibes and getting great reactions!
Q – Is this a new sound direction for you?
A – Somewhat, we have mostly been producing Techno the last while, decided to switch it up a bit.
Q – How did you get into making electronic dance music?
A – Many, many years ago we experimented in different genres like Drum n Bass, Electronic, House, etc…mostly inspired by early 80's and 90's House Music.
Q – What is the Canadian music seen like right now?
A – Huge. Although you have to have success in other countries before you get noticed here.
Q – What's been the biggest change to dance music in the time you have been involved in music scene?
A – Globally the audience for Electronic music has definitely grown and is now recognized in the mainstream. Modern tools and plugins have really upped the level of production and complexity in automation and arrangements.
Q – What is the one piece of advice you have for aspiring producers?
A – You really need to focus on developing your sound and production skills at first to even get any attention. Then your songwriting skills and knowing what sounds good. Also building up tons and tons of contacts!
Q – What are you most proud of musically so far?
A – Most of your proudest moments are in the beginning of your career, first radio play, first release, etc…but musically I am proud of the diversity of tracks I have had success with in multiple genres.
Q – What's coming next?
A – Stay tuned!