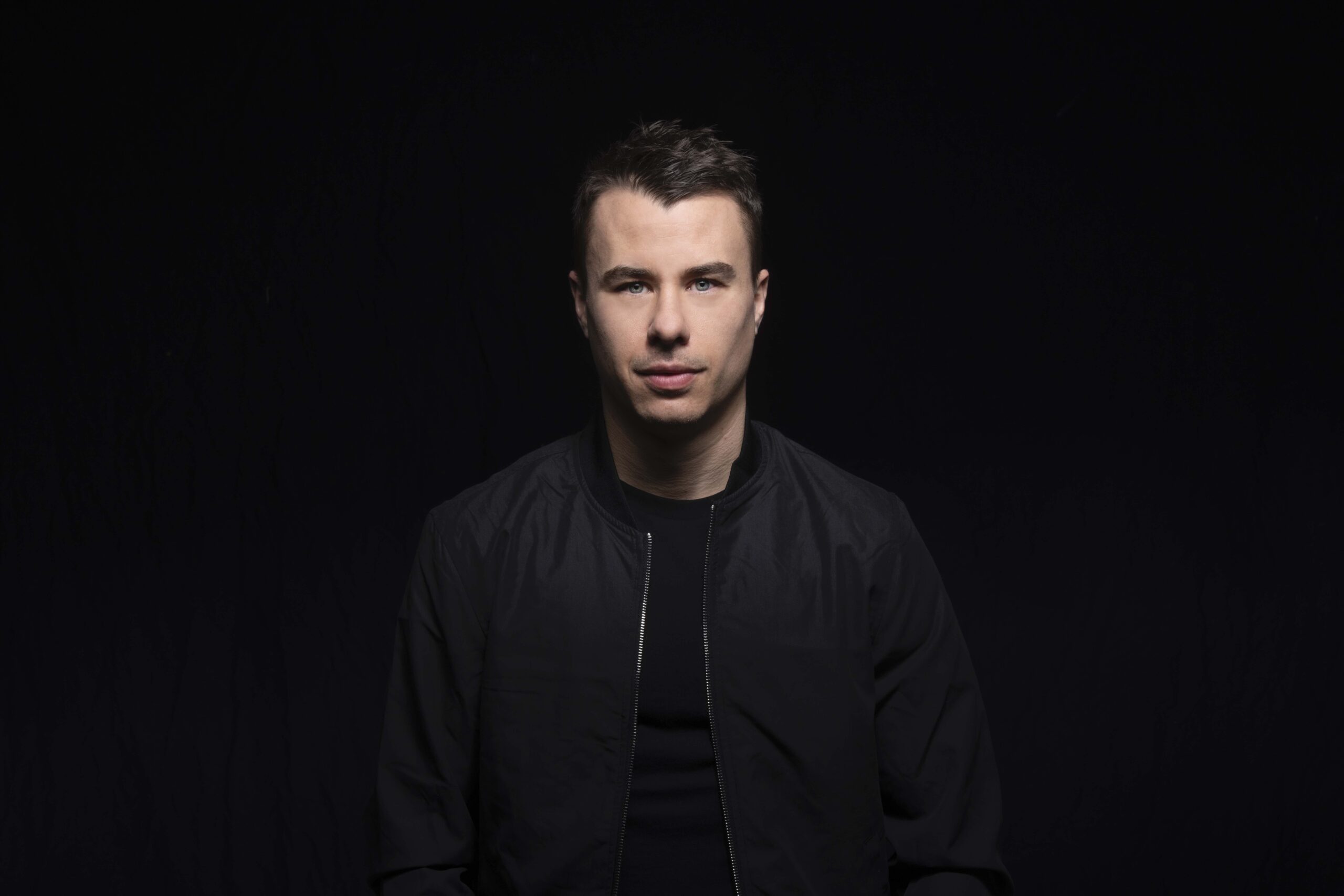 60 Seconds with… Ben Gold
Ben Gold has forged a formidable reputation as one of the most innovative, accomplished and prolific producers in the trance scene today.
Ben Gold has built his profile and reputation upon solid foundations having notched up numerous notable achievements throughout his career. In 2016 his track 'I'm In A State Of Trance' was voted by an audience of millions on Armin van Buuren's A State Of Trance radio show as the official anthem for the ASOT 750 landmark events, making it one of the biggest hits of the year, racking up over 2.5 million Spotify plays to date and getting a late 2018 re-boot and re-release courtesy of the Tempo Giusto remix.
Always an artist looking to push new boundaries, Ben Gold unveiled an exciting new project together with Omnia at the start of 2019 – FUTURECODE. With a series of singles signed to Armada Music, the duo made their live debut as FUTURECODE on the biggest trance stage in the annual clubbing calendar – the 17,000 main stage at ASOT 900 in Utrecht in February. With further festival and club shows confirmed across Europe, North America and Asia, the FUTURECODE project is on a roll.
We caught up with him this week for a quick chat…
Hi Ben, welcome to IHOUSEU! How've you been? 
Thanks! I'm good, really good actually 🙂 I'm out in LA at the moment relaxing after a pretty busy couple of months. It's really nice to have some down time and take a breath before the madness starts all over again.
2019 has been a pretty huge year for you already with some big trance tracks that have been doing the business over on Beatport. What's been your biggest single of 2019 so far and why do you think it's captured people's imaginations most?
Without question, Sneijder's remix of my track Stay with Sivan (taken from Sound Advice 1) has been a huge record for almost every trance DJ and fan alike this year. Dancing In The Rain with Roxanne Emery under my FUTURECODE alias also connected really well with people but The City Sleeps Tonight has been the stand out release.
Your new album Sound Advice is out now on Armada Music, congrats! What does it feel like to put an album out? 
Not going to lie, it feels amazing 🙂 Any time you put a piece of production out there it's essentially putting a piece of yourself out there but there's so much time and work that goes into producing an album that it's a really personal experience. To get the feedback from fans around the world that they love it, that they're into the music, it's a really special feeling. You play the tracks out on the road, you know they're good, you've seen the reactions when you drop the tracks on the dance floor but it's still kind of in your hands at that point. Once you've released it you're no longer in control so it's amazing when it's so well received by everyone.
How much work went into the album? 
A LOT. Because it's such a collaborative album there was a lot of time either in the studio with other producers and vocalists, or doing things remotely with sound files and revisions flying everywhere. One of the reasons I chose to do the series in 'chapters' is that they're a little shorter than 12- or 16-track albums. For me personally, that's just too overwhelming a number, it's too hefty. Cutting it down to 8 tracks really freed me up creatively, got my juices flowing in the studio, allowed me to focus on each single and really get my head down working with all the featured artists. I could feel it naturally taking shape month by month. Some tracks obviously came together quicker than others but I think we delivered the final track around a month before it was due to be released.
You work with a strong selection of vocalists on the album – how important are vocals to you on a track? How do you decide who you work with and what do you want them to bring to your work?
I love vocals on a track, I think they add a huge dynamic to any single but especially when you're dealing with trance music. Even on the harder styles of trance a vocal will never be out of place, it can be essential to add that level of euphoria, or lift a cut up. Get it right and it can send a piece of music over the edge.
The album is a continuation from your 2018 LP Sound Advice: Chapter One – what's the main difference between the two pieces of work? 
'Chapter 1' of 'Sound Advice' was based around the concept of live instruments. Every record had a live instrument in it. For 'Chapter 2' I've gone back to the dance floor, with some incredible new talent featuring across the new tracks. It's definitely a continuation of the theme of the first album but a new chapter, if that makes sense? For me, I've always wanted to write an album but the thought of sitting down and creating one huge piece of work that's 15, 16, even 20 tracks long just wasn't appealing. The Sound Advice series may well be a whole bunch of different chapters as I go, who knows, but it's a format that works really well for me and really gives me creative freedom to produce and evolve and explore sound without being restricted to the idea that you "must" make "x" amount of tracks for it to be an album.
You moved from the UK to Amsterdam – was that primarily because of your work relationship with the Armada Music team?
To be honest it was more because I just wanted to be in the thick of it. Amsterdam is not only Europe's coolest city (imo), it's the hub for dance music, it's the capital. Some of the biggest dance music labels have their headquarters here, especially for the genres that I'm into, ADE is the world's biggest dance music conference, their festivals are insane, their clubs are on another level, they just live and breathe dance music. It's also a short flight from "home" too, so that's a bonus.
What have you gained by becoming a full time Armada artist that you didn't have prior? 
Team work makes the dream work. The team at Armada are fantastic, we have a great chemistry and energy in the team.
People are saying that trance is coming back in a big way – do you feel it ever went away, or do you agree with that statement? 
I have been hearing this for as long as I can remember, lol. What I do know is week in week out I'm playing the world's biggest festivals and clubs that are full of trance fans. The trance scene just hasn't gone away, it hasn't got any smaller, out of all the different dance music genres it's got to be one of the most enduring. It doesn't seem to ebb and flow in popularity, or have 'cycles' like a lot of other genres do. I think along with house and techno, trance makes up the 'big three' of electronic music. The sheer amount of people that come out for events like ASOT, or who fill up the trance arenas and festivals year in, year out, in every single corner of the world, are testament to that fact.
You've been teaming up with fellow trance artist Omnia lately for your FUTURECODE project. Can you tell us a bit about that? 
Omnia and I played a back to back set at Electronic Family Festival in Europe which was so much fun, then the weekend after that we did the same thing at Untold Festival and had the same exact vibe. We decided if we did it again, to only play our own music, make our sets totally unique and completely different from anyone else's. Then we got booked to play b2b at ASOT 900 – which is huge – and it just made sense for us to come up with an entirely new concept, a major show, all new branding and logos, and so FUTURECODE was born. For FUTURECODE we create new content all the time for the shows, whether it's exclusive bootlegs, mash-ups, remixes or original singles, there's a huge amount of work that we put into making sure fans are getting something new and fresh everything single time we play together. There's no other way you can experience a FUTURECODE set other than seeing us play together live and I think that's something really special. My personal sound is classic Ben Gold. On the harder side but with huge euphoric and vocal elements to it and of course always some big new exclusives from my own studio that I road test live before even thinking about releasing it.