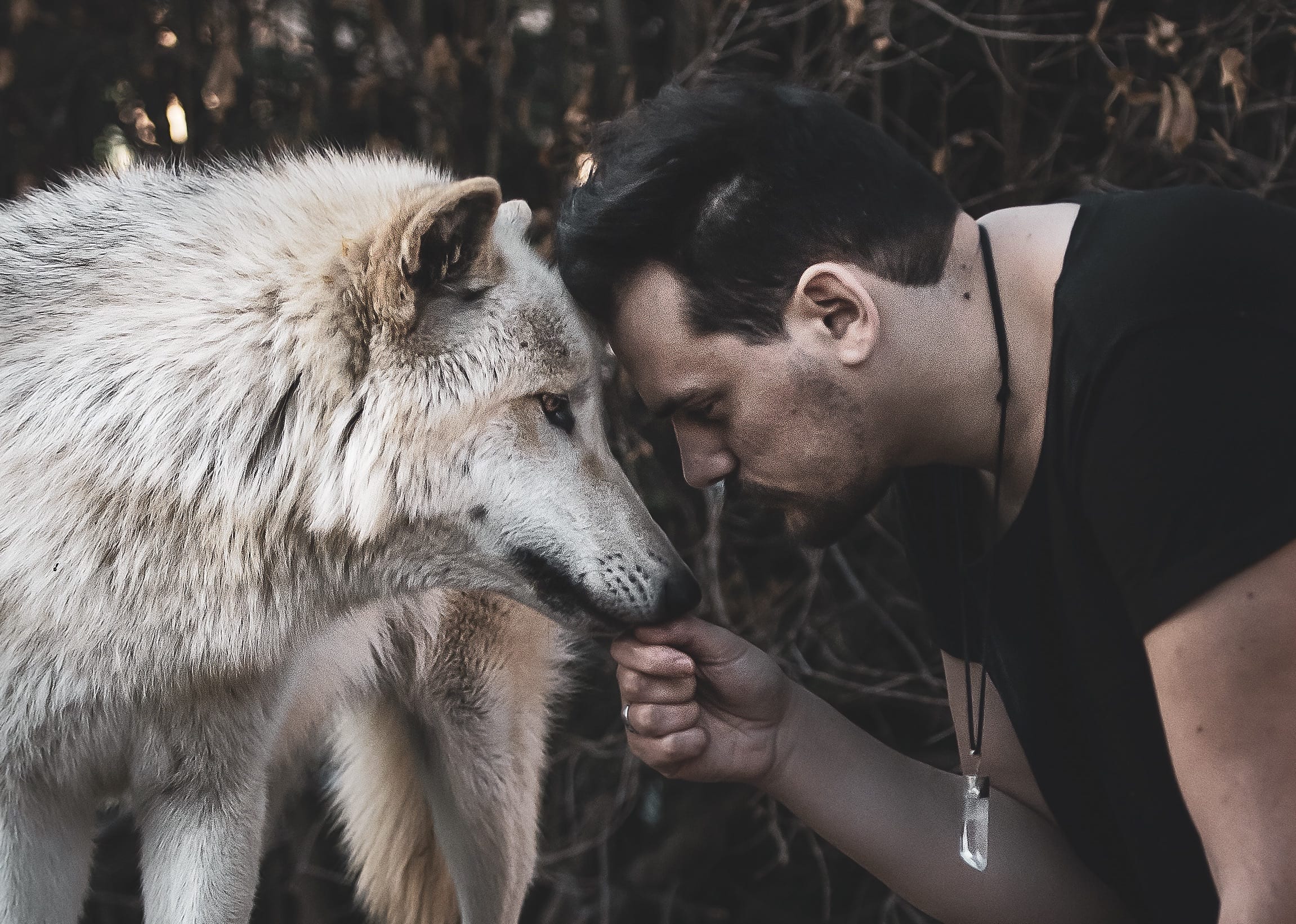 60 Seconds with Frequenza Records boss Nihil Young
Nihil Young aka Less Hate, is a polyhedric artist, producer, remixer and DJ, considered a trendsetter by many and a prominent name in the international underground electronic music scene. He is the founder and curator of  2 excellent labels Frequenza and Frequenza Black, now celebrating 10 years, featuring releases from artists such as Kostas Maskalides, Christian Schwarz, Louie Fernandez, Kellerkind, Teenage Mutants, David Herrero, POLS. Talal and more, alongside his own productions. Ihouseu grabs 60 Seconds with the talented Italian musicista to chat about his new single with Shay De Castro and more…
Hi Nihil, it's a pleasure to chat with you today, how has your summer been so far and what have been your highlights?
Hi 🙂 It's my pleasure to be here and thank you for having me! Summer was great, chilled, but still busy in the studio.
The highlights for me were the release of my own 'Ascension EP' and 'Dichotomy' with Shay De Castro, and also the 10 years of Frequenza night in Köln.
How did you first get into djing and producing music?
I was listening to old school Hip Hop and I fell madly in love with scratching and turntablism, so I decided to buy a set of turntables and a mixer when I was 14. Then I met a friend in school and we started a rap group so I then started producing beats with my computer and Cubase. A few years after, I discovered Drum N Bass, House Music and Techno and I settled for electronic music.
How would you describe your sound and where do you see it heading in the future?
I'm always trying to do a bit of everything from Electro, to House to Techno and Progressive. I would say it's a mixture of all these styles. I am going to get back to my Electro roots with the next records.
Who or what inspires your productions?
Everything from the environment, to people, nature, animals, the sounds I hear when I meditate or when I'm stuck in traffic, or travelling and the feelings I get when I play in front of a crowd.Over the years I was inspired by Hip Hop, Electro, Disco, Funk and also Classical Music.
Your new single 'Dichotomy', a collaboration with Shay De Castro, has just been released, how does it sound and are you happy with the results? 
It sounds just how we wanted and we are very happy with the results. The remixes are all excellent, they are already charting on Beatport and Traxsource, while Gary Beck's remix was also included on Spotify's Techno Bunker playlist which has over 1.1Million followers. David Dega is a local friend of mine who's been releasing on Frequenza for a while now and he's making waves in the scene on other fine international labels.Gary Beck and Forest People were also key to the start of the label back in the days, that's also why I asked them to remix on the 10th year anniversary.
What was the inspiration behind the track and how did you find working together with Shay?
Basically I had an idea about an LSD inspired tune and I asked Shay to come up with the vocal idea while starting on the foundation of the track. Then she came up with the words and the project went back and forth overseas until completion. Shay's great and I had a brilliant time working with her, we will also produce some follow ups to Dichotomy together very soon.
You've collaborated with and remixed tracks for the likes of Kevin Saunderson, John Acquaviva, Etienne deCrecy, Stefano Noferini, Dr Motte, Wolf Story, Moonbootica, Dennis Ferrer, Talaland more. Have you got a particular favourite and who would you most like to collaborate with in future?
No, I don't have a favourite. I love to collaborate with everyone.
Your Frequenza label has been running for 10 years, what have been the highlight releases so far and who are the label's key artists?
Over the years I've had some very successful releases, some were my own records, among the best ones I would say were from Lutzenkirchen's, Patrick Kunkel's, Maetrik, Gary Beck, Simina Grigoriu, Jon Rundell, Pig & Dan, Dustin Zahn, Alex Bau, Dema & Paride Saraceni. I used to run a sub label called Frequenza Limited that released some sold-out vinyl EP's and albums including artists HimSelfHer, Andreas Henneberg, Dani Casarano, Kolombo, Caie! & John Lagora, Felipe Venegas and many others.
Which new artists have you signed recently that you're excited about?
My studio buddies – POLS, TYGR TYGR, Shay De Castro, Yin Yang Bangers. Brandon Tallent is an absolutely gifted all-modular producer who I discovered on Instagram, his EP 'Seeds of Nature' is coming up on the 4th of October and includes a remix from me.
What are the pros and cons of running your own label?
Pros are that I meet a lot of great people and I had the loving pleasure of seeing some of the artists that started on Frequenza growing rapidly to success. The only con I would say is that there's less time for me to produce my own music as I run each and every aspect of the label all by myself, including website, social media, design and everything else.
When In the studio, have you got any rituals or bad studio habits when writing your music?
I use an awful lot of incense. Sometimes I play my Tibetan bell.
Tell us about your other moniker Less Hate?
It was something I started just to challenge myself, because I felt the need to start a new back in 2012. I like to challenge myself and try to grow as an artist doing everything I can in terms of genres and experimentation. With Less Hate I released a few EPs on Kindisch, King Street and a few more great labels, but the project kind of faded away over the years.
You recent single 'Align' on Mike Mago's Bmkltsch Rcrds has had over 1 million streams on Spotify. Are you finding your productions are generally performing better across streaming platforms these days compared to downloads?
Absolutely yes, I used to be on the charts a lot just a few years ago, now the downloads are almost directly proportionally decreasing as the streams are increasing.
What do you like to listen to when you're not in work mode?
Everything. I like every style of music, from pop, to classical music, to funk, disco, house, old school hip hop ( but i'm not in love with most of the new "hip hop" to be honest).
What else should we be looking out for from you in the next few months?
I just had a collaborative tune called 'Apriori' with my friends POLS out on Simina Grigoriu's KUUKOU RecordsWe will also release an EP together on KMS Records in December. There will be a couple of followups to 'Dichotomy' on Frequenza and a remix for my friend Mariana Revilla. Last but not least, the follow up to my song 'Align' will be out in October on Mike Mago's BMKLTSCH RCRDS, and this time it will be a collaboration with my friend DJ Paige, titled "My Eyes".I also just finished working on my new EP for ZeroThree (Toolroom).
'Dichotomy' is out now on Frequenza Records.
https://www.beatport.com/release/dichotomy/2648330