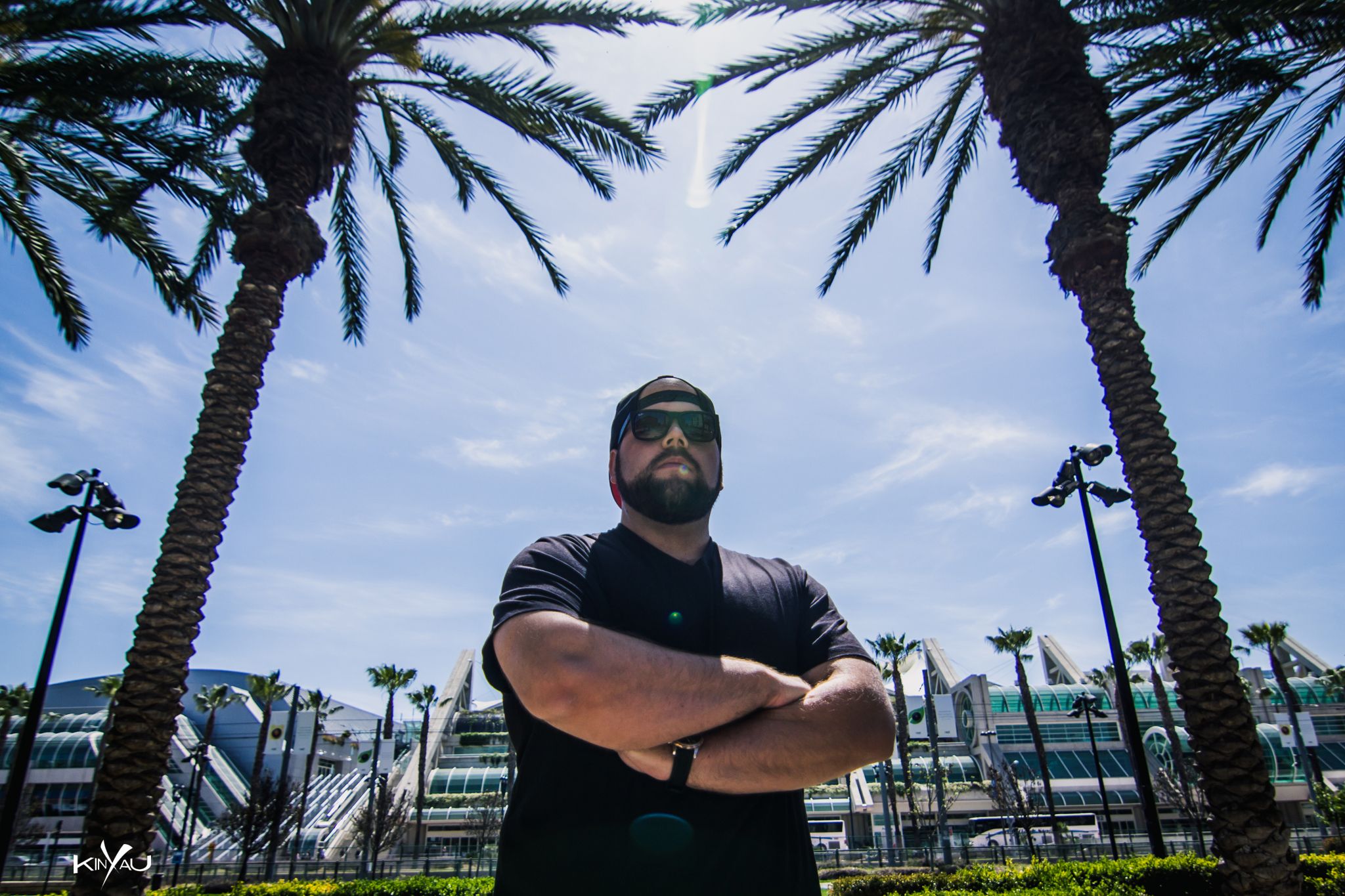 60 Seconds with… Chris Schambacher
Chris Schambacher is carving a name for himself in progressive and trance circles being supported musically by his peers such as Above & Beyond, Ferry Corsten, Myon & Shane 54, Markus Schulz and Cosmic Gate to name but a few. He has been blazing a trail round the States on his Night Nation Tour all summer and finds the time to have a chat.
Hi Chris! How's it going?
Hi IHOUSEU! It's going great just another day in the life of doing what I love!
Where are you now?
I'm currently on plane to Sacramento, California for my show tonight with the Night Nation Tour. Really excited to be back playing in Sacramento tonight. The Night Nation Tour is such a unique event as the worlds first running Music Festival with over 10,000 people so it's always an epic party with the crowd! We've done about 26 cities this year across the United States and Canada and it's been a blast!
How would you describe your musical style?
I think the best way to really describe my music is progressive in nature. My last few releases have been very melodic and really been a hybrid of progressive house with some trance elements and more of a festival vibe. Right now I'm really enjoying writing all different types of music based on what I'm feeling and not putting so much focus on stereotypes or the bounds of specific genres.
What was the best night out you have ever had?
To be honest I've had so many amazing nights out it would be hard to pick just one. I truly love what I do so I would probably have to say the nights of all of my shows are the best and always memorable!
What is your favorite tune of all time?
I love so much music and it's hard for me to narrow it down to just one. Some of my all time favorites are Above & Beyond's "On a Good Day", Glenn Morrison's "Contact" and my own track "Endeavor" is pretty special to me as well.
Who were your earliest influences in dance music?
Above & Beyond, Tiesto and Kaskade were all early influences for me in dance music.
What was the 1st record you bought?
Haha that's a hard one to remember but I was probably about twelve years old and I think it was Eminem's "Marshall Mathers" album. The first electronic record I bought was Tiesto's "In Search of Sunrise 5: Los Angeles" which I remember listening to all the time while driving to high school.
What was the last record you bought?
The last full length album I bought was ZHU's "GenerationWhy" which I was really impressed with. He's got such a unique sound that blends genres of house, hip-hop and other variations of electronic music. I'd also have to say Kaskade's album "Automatic" is worth mentioning as well which I bought and really enjoyed.
What record can you not stand?
Hmm that's a tough one because I usually listen to music I really enjoy haha.
Heard any good rumors lately?
I heard that Daft Punk may start touring again this year. I hope this rumor is true!
What is your greatest passion apart from music?
My greatest passion outside of music is Hockey. I've played since I was a kid thru high school and into college. Since I started touring heavily a few years ago, it hasn't left me much time to play but I always enjoy getting out on the ice when I can.
You are having a party, whom dead or alive would be on the guest list?
Well if I'm planning a party, I've got to make sure it's an epic one. I think the guest list for those that have past away would have to include DJ AM and Frankie Knuckles. These guys were both such iconic DJ's and unfortunately before they passed away, I never got the chance to see them live. For those that are alive I would have to say my good friend Willy Joy who I've had a blast touring with this year. He's a such talented DJ that really know's how to keep the vibe of the party going all night. I'd have to also invite some of my amazing fans to join in as well.
What's your go to social media platform?
Instagram is my go to platform. I love sharing photos and videos from all the cool places I visit while touring. It's also awesome connecting with fans and seeing their photos from the shows.
Can you cook? What is your signature dish?
Haha this is a great question! My signature dish would definitely be ordering Sushi or take out. I know my place and it's definitely not in the Kitchen haha.
What's your next release and when is it out?
My last release was a few weeks ago, which was a single called "Dare to Dream" that was featured on Nueva Recordings compilation called "From The Record Bag: Amsterdam" compiled by Alex O'Rion. I've got a Remix EP coming out October 18th which features a remix of my track "Endeavor" from DGM and a remix of my track "Waveless" from Soultrak. I've got lots of new music on the way with releases almost every month from now till the middle of next year which include some original vocal tracks and radio releases which I'm really excited about. I can't wait to share all the new music I have coming out!
FOLLOW CHRIS:
FACEBOOK
TWITTER
INSTAGRAM
YOU TUBE
SOUNDCLOUD
BANDS IN TOWN
MTV
BEATPORT