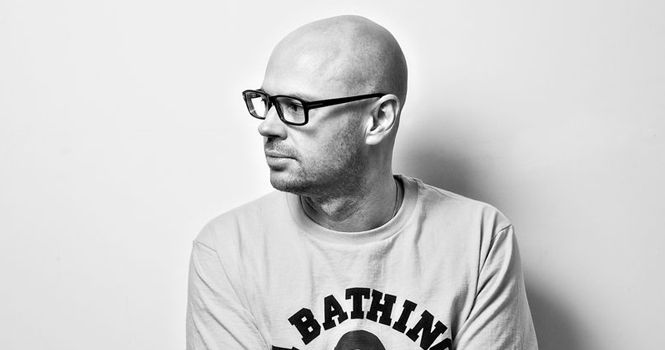 60 seconds with… Dave Seaman
Dave Seaman is one of the original movers and shakers of the UK house movement. He has been DJing for over 25 years playing in over 70 countries around the world. He was the first editor of the clubbers bible, Mixmag, and has remixed and produced for everybody from U2 to Kylie and David Bowie to the Pet Shop Boys. He has also done over 20 mix compilations for the likes of Global Underground, Renaissance & Radio 1's Essential Mix and also been the main man behind the independent dance music labels, Stress Records, Audio Therapy and now his new imprint, Selador Recordings. Quite simply, Dave Seaman is one of the legends of electronic house music.
We chatted to him this week…
Hi Dave!
Thanks so much for being with us.
Jumping right in:
Can you tell us a little about your musical upbringing growing up? Did you learn any instruments? How did you start producing?
I wanted to be a DJ from a very early age, ay before it was considered a serious career option. I began by obsessing collecting vinyl and that developed into a love to play records for people. I never in my wildest dreams thought I'd be able to travel the world doing it for almost 3 decades. My biggest ambition at the time was just to get a gig in the local nightclub. But the arrival of house music and acid house culture opened up endless possibilities that I'm still discovering to this day. My production career started a lot later around 1989, when I started working for DMC. I joined the company around the sae time as Steve Anderson who became my production for many years under the Brothers In Rhythm alias. We were lucky to work with some of the biggest names in music out of some legendary studios. They were crazy times!
Musical influences for your sound and Top 3 producers of all time?
I love a lot of 1980s New York club music so Arthur Baker would be a name that springs to mind as an influence and the Chemical Brothers more recently have consistently made exiting and interesting dance music. But if you were talking all time greatest producers then that would be Sir George Martin, Trevor Horn and Nile Rogers.
Favourite clubbing memory personally?
They say you shouldn't be able to remember your best nights out but my general memories of the Hacienda in Manchester conjure a big smile over time when I think about it. The late 80s in that club were magical and wouldn't be an exaggeration to say, shaped a generation.
Your own imprint Selador Recordings is doing really well. Can you tell us a bit more about what's coming up?
Yes we have releases coming up from Han Haak, Raw District, Quivver And Joal with remixes from Robert Babics, Animal Trainer,Metodi Hristov, Habischman, Several Definitions, Jozif, Steve Parry and Ki Creighton to name just a few. Plus there'll be an end of the year compilation of new original tracks just before Christmas too. The label has had an fantastic year. We've really gathered momentum and been able to establish ourselves in an overcrowded marketplace. We even got to do 2 label nights at Space Ibiza before it closed which was an honour and the icing on the 2016 cake.
Any other stuff you have coming up or that you are looking forward too?
I'm doing a big gig at SSE Arena in Belfast to help celebrate Lush's 20th anniversary, the legendary club from Portrush. It's a 75 minute show of dance music classics reimagined with a live orchestra simular to the Radio 1 Ibiza prom Pete Tong did a couple of years ago. It's been a massive project but am so exited about how it's turning out. It's going to be a night to remember!
Thank you for your time Dave!
https://www.facebook.com/SeladorRecordings/
http://seladorrecordings.com/
https://twitter.com/SeladorRecs
https://soundcloud.com/selador-recordings