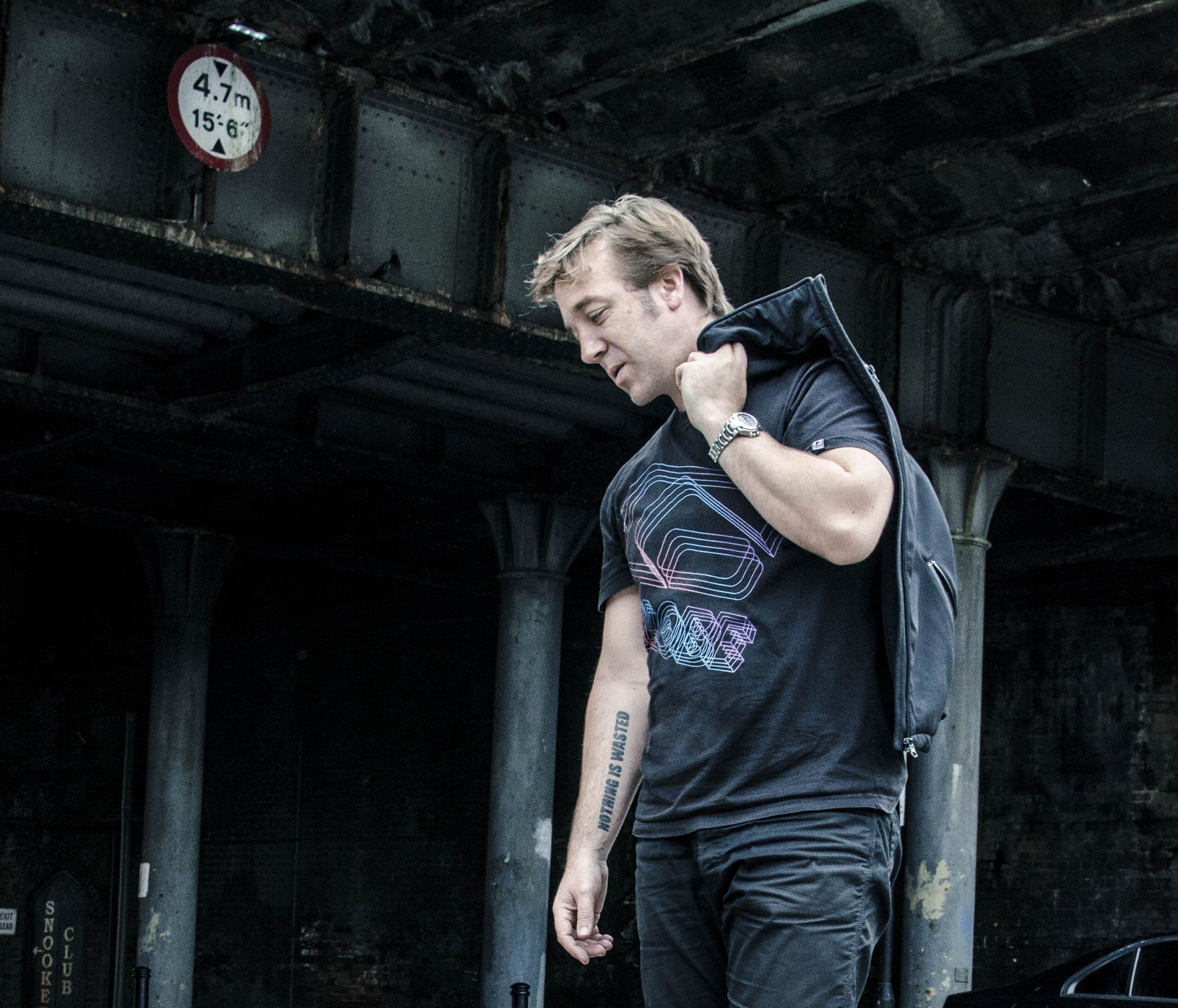 60 Seconds with… Christopher Coe
Christopher Coe recently released his latest album project 'MNTNSofSLNC' on his new label venture, Awesome Soundwave, with Carl Cox. We grab 60 Seconds with him as he unleashes his potent second single from the album 'Let It Go'.
Hi Christopher, for those don't know you, please tell us a little about yourself, where you're from and how you first got into making dance music?
I'm Irish, currently based in Melbourne, Australia, been djing and producing for years.. though it still feels fresh.. I started as a young fella inviting friends round to "Chris' disco" in our attic! One turntable and early teen snogging in the corners whilst listening to New Order and The Cure 🙂
Who are your biggest influences?
Musically everything that is challenging and interesting.. from New Order to Stockhausen and everything in between.
Personally and professionally I'd have to say Carl Cox is a big influence.
Describe your sound in 5 words…
Deep, Resonant, Harmonic, Rhythmic, Spacious, Mountainous ? (Oh.. techno .. in other words)
Who or what inspires your productions?
Everything..
When In the studio, do you have any rituals or bad studio habits?
Procrastinating .. I procrastinate.
What's your studio set up like?
Got Augspurger monitors.. nuff said..
This year has been quite a year for you setting up your new Awesome Soundwave label with Carl Cox. What musical treats have you got lined up for us and how does the partnership between you work?
We are talking to some really interesting artists around the world and working towards some amazing releases. Musically it will be eclectic, from live modular electronica to jacking acid trax to Afro beat tinged house with live percussionists.. we are just excited about the amazing plethora of live artists out there who are making awesome music!
Carl and I work very organically, we simply find and share music from people we like or that gets sent to us and then we curate our release schedule. We don't plan to release high volumes .. just quality.. Carl suggested starting this label initially to release my record and then to expand this to open the door to other equally passionate live artists. We are not concerned with following particular trends, we are just concerned with great music!
Also this year you have completed yet another album, 'MNTNSofSLNC', congrats! What made you choose Ireland to record it, did the location have an impact on it's sound and how long did it take to make?
I'm from Ireland and I've always had a deep affinity with the landscape around my home town in the west of Ireland. I realised some years ago while home on holiday that I wanted to somehow articulate that feeling and somehow translate that mysterious and majestic landscape into a sonic landscape. Hence the idea of mountains of silence .. it is such a wild, rugged and mysterious landscape.. and, I realised that, for me, it really was the inspiration for my love of techno.. the deep sonorous resonance and rythm of that region, the history and the space and loud silence.. all related to my resonance with the deep regards making throb of truly great techno..
Is the album drastically different from your productions as Digital Primate? How has your sound progressed do you think since your early material?
It's more authentic .. and deeper.. and perhaps a bit more mature? Maybe? What do you think?
So are you working on taking the album out for some live shows?
Yes! The ultimate aim of this project is the fully immersive live show. We are working on developing a truly awesome audio visual show, and, as such I've been climbing the mountains and filming the region.. I'm working in collaboration with film makers in Ireland and my good friend and amazing animator in Amsterdam Roy Gerritsen who is building the visual aspect of the show.. the ultimate aim is to present this show with huge 180 wrap around screens in a mad industrial setting, thus creating a stark juxtaposition between the venue setting and the onscreen landscape. Everything that happens visually will be controlled by everything that I do with the live audio.. It's gonna happen, probably in Amsterdam later this year!
Your new single 'Let It Go' is out now, which we love, what's the inspiration behind it and what can we expect to hear?
Thank you.. this track is the only one with vocals and lyrics on the album.. it's about letting go.. an action I feel most capable of achieving when climbing the mountains..!
It's a nice little ditty with a deep underground techno house feel (not tech-house.. I dunno what that is).
Saytek & Steve Mulder have contributed remixes, how did you link up with them and are you a big fan of theirs?
I love these guys! Obviously because Saytek is a great live artist it was an immediate fit. But more importantly his music is great! And Steve is a true gent who makes a solid pounding techno that I rather enjoy.!
What's been your biggest success and your biggest learning curve?
Ah.. life?
I'm not sure how to genuinely answer this because I think these things are fluid.. constantly learning.. maybe the fact that I'm still open to learning is a success.
Sometimes getting up early in the morning is my biggest success! 🙂
What do you like to listen to when you're not in work mode?
Nils Frahm, Radiohead, Chopin, Talk Talk – Spirit of Eden by Talk Talk is possibly my all time favourite album! Techno.. always techno.. I love it all the time!
Who are your current top 5 producers?
Jon Hopkins, Colin Benders, Reinier Zonneveld, Dense and Pika, Saytek and Jon Hopkins (yes, I repeated him!)
What else should we be looking out for from you in the next few months?
I'm gonna start podcasting some live sets.. and working up to the live show premier in Amsterdam later in the year..
And working on releasing other artists on the label!! Watch out!
Christopher Coe 'Let It Go' is out now on Awesome Soundwave.