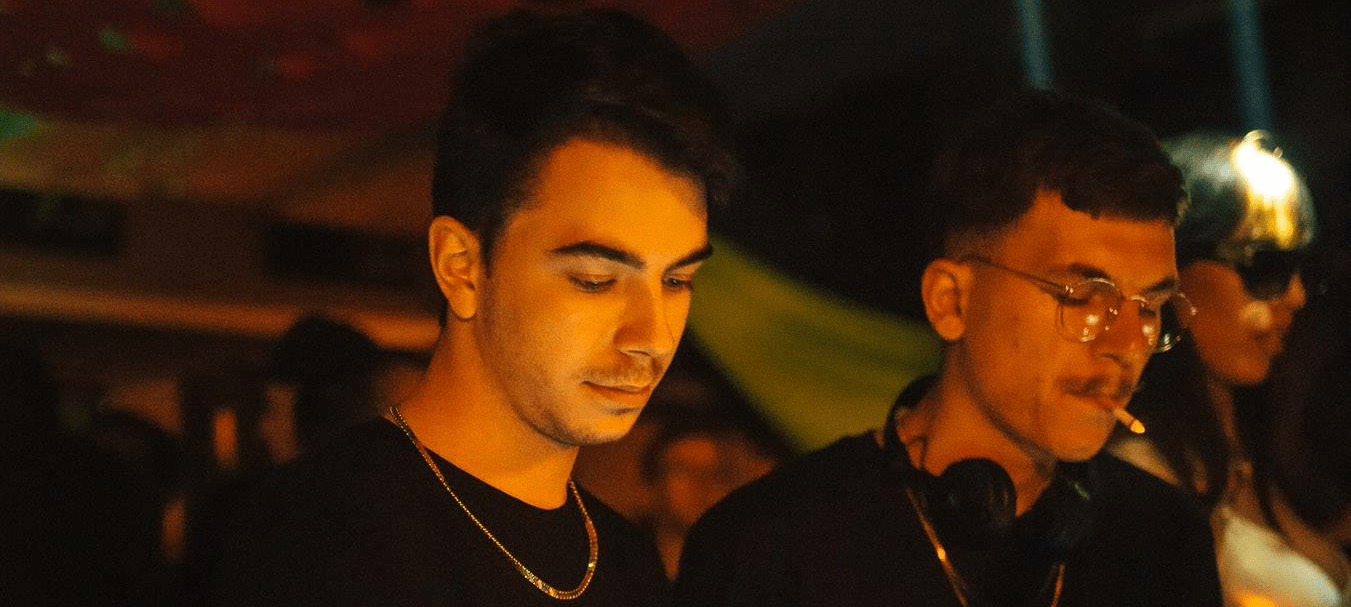 60 Seconds with… Jovan Vucetic
At the young age of only 17, Jovan Vucetic is one hellluva welcomed talent on the dance music scene. Already boasting a fantastic discography, we check in as he rolls out his new 'Feelz Ep' on Griffintown.
Hi Jovan, for those don't know you, please tell us a little about yourself, where you're from and how you first got into making dance music?
Hi there! I'm a 17 year old producer from Belgrade, Serbia. I got into making house music around a year ago, after going out for quite some time and finding that I really liked house and techno. It was hard to decide which sound to push but I settled for house sound with certain techno influences!
Who are your biggest influences?
My biggest influences are surely Jamie Jones, The Martinez Brothers, Loco Dice and Hector Couto.
Describe your sound in 5 words…
Groovy, raw, thumping tech house.
Who or what inspires your productions?
Lots of things can inspire my productions, ranging from my favourite producers to even non-electronic genres of music!
When In the studio, do you have any rituals or bad studio habits?
I don't really have any rituals but I do have a bad habit of getting ideas started and then not arranging them/finishing them instantly while I have the best ideas for the tracks. That can mess up my workflow sometimes!
What's your studio set up like?
My studio setup for now is just a pair of monitors and my computer with FL Studio. Works well for me though!
Your new 'Feelz EP is just out on Griffintown Records which we love, how does it sound?
Glad you like that one! In my opinion you can find everything from tracks to use in warmup/deeper sets to heavier tracks to use in peak time sets on that EP!
There is also a collaboration with Killed Kassette on 'The Drug', are you happy with the results and will you be working together again in the future?
I'm pretty happy with how that one came out! Niall (Killed Kassette) and I have worked on tracks in the past, and if an opportunity arises I reckon we'll probably work on new music again!
El Assaad & Sound Of Mint have also remixed Bloom, how did you link up with them and are you a big fan of theirs?
I've been chatting to Fadel from Sound of Mint for a while now, and after I signed the EP to Griffintown Records they offerred to remix the track and I was glad to accept! I think the remix came out pretty well.
Do you have any plans to make an album in the near future?
I'm just making the tracks and looking to see which ones go well together so maybe if I get a few fitting tracks together it might happen, who knows!
Who was the last DJ you saw playing and where?
I was at Exit Festival last weekend so I saw quite a few of them! Guy Gerber, Solomun, Boris Brejcha and more were the highlight of the night I went.
Where was your first ever gig and how did it go?
My first ever gig was at a small bar playing back to back with a friend. We didn't really expect much people or anything but by the end of the night place filled up pretty nicely so it went down well!
When it comes to your dj sets, what can we expect to hear?
Depending on my time slot, you can hear anything from lighter housey grooves to heavy, thumping tech house grooves
Who are your current top 5 producers?
My top 5 producers at the moment are Riva Starr, Luuk Van Dijk, Hauswerks, Josh Gregg and Chicks Luv Us.
What's the Serbian club scene like and where are your favourite places to play?
Serbian club scene is definitely mostly techno/progressive house based. People going out to electronic music events here usually like to listen to harder techno stuff but right now progressive/deep house sounds are also making their breakthrough here! Tech house events are mostly held in clubs. I haven't had a chance to play a lot so far so I can't really tell what my favourite place is, but I hope that'll change soon!
What do you like to listen to when you're not in work mode?
I like to listen to lots of genres to be honest (rock and more alternative genres) but I also like listening to deep/afro/progressive house, that really puts me in good mood sometimes.
What else should we be looking out for from you in the next few months?
I have a forthcoming remix I've done in collaboration with my friend Vaxx (Glasgow Underground) for Aert Prog on Andre Salmon and Aert Prog's vinyl label Sagmen. I also have a 3 track EP on New Violence Records coming up later this year and I'm playing my first ever festival – Oaza Festival in August!
Jovan Vucetic 'Feelz EP' (incl. Cee ElAssaad & Sound Of Mint remix and Killed Kassette) is out now on Griffintown Records.