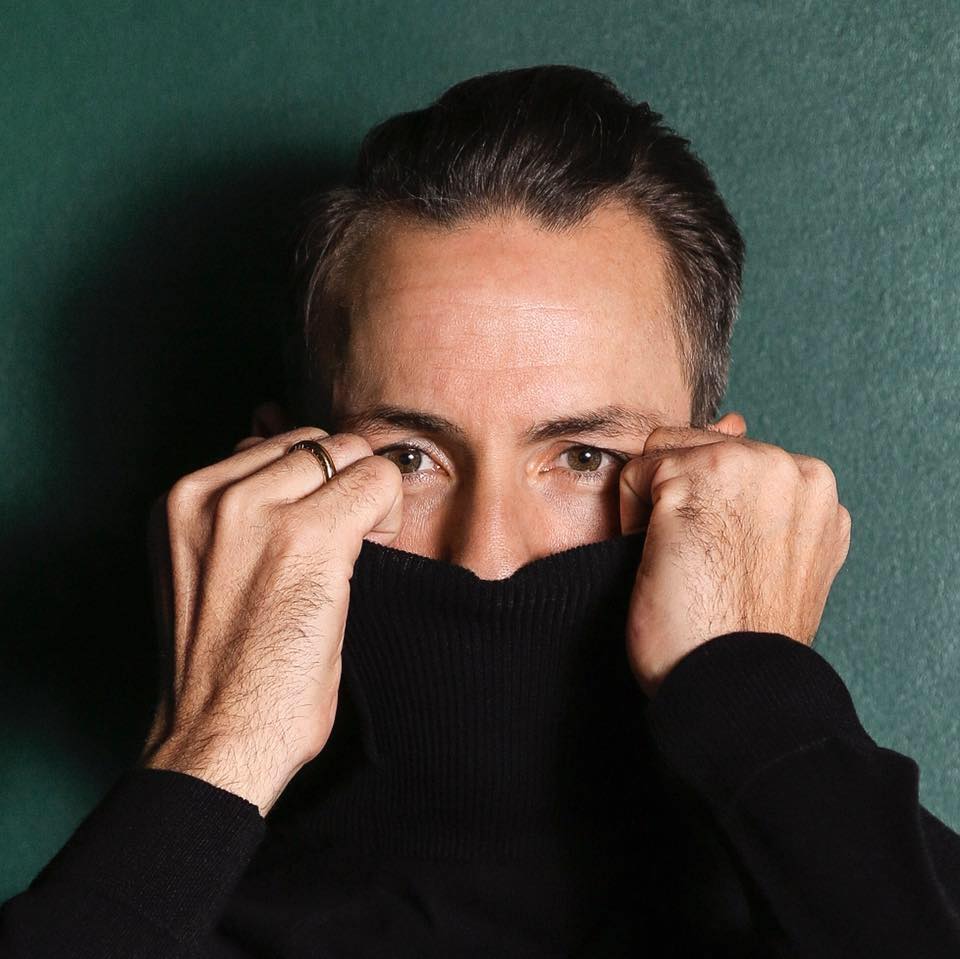 60 Seconds with… Claus Casper
We have the pleasure of speaking with Claus Casper ahead of his latest EP on Stockholm's Oh! Records! This man is known for his enticing melodies and moving productions influenced by sheer knowledge and experience in the scene. Having had releases on labels such as Mother and OFF Recordings, we find out more about what influences and inspires Claus as an artists, and bit more about the EP….
Hi Claus, how are you?
Hi guys! Very fine, thanks!
We are really digging the new release on Oh! Records! What's your relationship with the label and how did you come to release on there?
Glad to hear! Our relationship started around 3 years ago when they asked us to remix Jonathan Ryno´s "Slow Down". Think our common buddy Urmet K. connected us back then. Our remix turned out to become a massive success on spotify with far over 1 Mio streams until now. Shortly after we have been asked to do another remix which was Mikkelrev´s "Nu" and our relationship got stronger.
OH! records is a very charming and professional working label so we decided to give them a full EP as soon as we have finished something that we thought might fit. After finishing "Infinity" we felt like this could be the perfect match and Dana and Andreas luckily felt the same….
How did Phonique come to feature on the remix? Did that just naturally fall into place?
We have remixed two of his tracks, the massive Kristine W. Cover "Feel What You Want" and "Something To Remember" with Stee Downes on vocals so it was kind of natural to ask him for a remix one day. He´s very busy with touring but when I asked him he had a bit of free time so he agreed immediately.
Tell us bit about your inspiration behind the release. It has quite a unique sound.
Thank you! I always wanted to produce something with some kind of early 90s old school feel good vibe and when i found that "Infinity" vocal I knew which way to go. I started from scratch with the chords and pianos and the layout was done in less than a day. I dropboxed it to Philips, he added the arp and some of his engineering magic and voilá, the track was done.
How would you describe your sound?
Very versatile I´d say. Can be sample heavy disco house one day, classic deep house or banging tech house the other. We do what we like- zerofucksgivinnononsensehousegrooves!
Were you always musical growing up? What inspired you to start making electronic music?
I have a hip hop background. I used to be a graffiti artist back in the days. I even got a little feature on Advanced Chemistry´s "Fremd im eigenen Land".. A milestone in german hip hop and the first german speaking rap album ever.
Anyway, at some point I got tired about the sick attitude of the scene, accidentally landed in Amsterdam´s IT Club one night and the rest is history.
What effect did growing up in Germany have on your career? How did it shape your sound?
I started DJing in ´92 and most of the house tracks back then came from the US and UK. There have always been lots of german records that everybody played, too, but back then nobody cared about the artists or their origins. It was all about the music. I´d say i still keep it like that. I don´t care where somebody is coming from as long as I like the music.
What artists would you say have bene your main influences during your career?
I love sample based house so I have to mention DJ Sneak, Johnick or early Daft Punk. But also the likes of Laurent Garnier and Sven Väth for their ability to play 6hrs plus sets and taking people on a journey across genres and BPMs.
Later it was Radio Slave under his Cabin Fever Moniker, Soundstream, Jimpster, Tensnake, Session Victim, the list is endless.
There´s a playlist on my spotify page called "Past, Present, Future". Check it out if you are curious about my influences
You also work with labels such as OFF Recordings, Mother and Black Jukebox! How did your relationship with those labels come about?
Well, about 4 years ago I passed a track to the Adana Twins which was a cheeky edit of "Return Of The Mack" and they liked it. Shir Khan heard it during a show and he liked it, too, so he asked me to release it on Black Jukebox. It was a vinyl only release and had support from Tensnake to Tong. Shortly after I passed another track to the Adana´s. It was "Deep Inside" and turned out to become Jeudi´s biggest success until now. Again, vinyl only! Jeudi and OFF have the same label management, so the way from there to OFF was kind of natural. At that time I teamed up with my production partner Jean Philips and our output started to grow. I kept sending demos to Nhan Solo and one day he replied to tell me he wanted "Give It All" for his "Mother Knows Best" Compilation. The follow up "More & More" was later released on "Mother Knows Best Vol.2 " and since then we are part of the mother family. This winter we are going to return to Black Jukebox, too. I am very happy to get back to where it started. This time with my partner Jean Philips. Keep your eyes and ears open. I am not often 150% confident with our stuff but this one is a massive banger!
What's your favourite destination to travel to for relaxation and culture? And what is your favourite party and gigging destination?
For traveling I´d say Thailand. I love the country, the people and the food. It always feels like coming home. Been there with my wife a couple of times and this year first time with the kids. They have been embraced by this country. My wife is half Spanish so we travel to Spain a lot but when it comes to the farer destinations it´s definitely Thailand.
Party and gigging is of course Ibiza but there´s another destination in the Mediterranean which is becoming bigger and better and that is Croatia.
What does the future hold for Claus Casper? Any further goals or ambitions to achieve?
I never had a masterplan to become famous in the music biz. I still do it for the love. Of course I am constantly producing tracks with my partner Philips and there´s something cooking with my buddy Freiboitar. We like to exchange ideas and samples, I can dig samples all day long. Besides my family music will always be a big part of my life. What the future holds? Hard to tell – but I can imagine it´s not too bad
Infinity EP is out now on Oh! Records! grab it here: https://www.traxsource.com/title/874616/infinity
https://soundcloud.com/claus-casper
https://www.facebook.com/claus.casper/
https://soundcloud.com/oh-records-stockholm