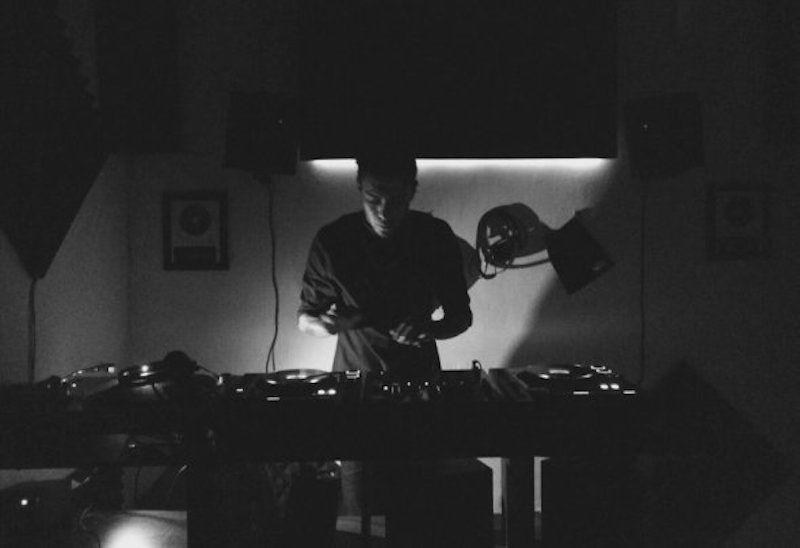 60 Seconds with… Constan
Constan, the Funktripes record label owner that was born in Mexico City, is a man with some years on the scene. After a short break from the studio, he is back with a new release 'D' to drop on Sagol over the next month. We caught up with the artist to find out what he did during his break, and his inspiration for his upcoming release…
How are you, what's been keeping you busy this summer?
I'm fine thanks, this summer has been super busy for me since I'm working on my my album!
How and when did you first get into dance music in Mexico? What parties and labels was it?
When I was 12, I started listening to radio stations because that's all I had. Everything started there. I fell in love with electronic music. It was my form of escapism. After a few years, I began to sign music on certain South American labels such as Balkan Connection SA, then with Stamps from Europe, something that I never imagined would have happened. This allowed me to get to know many other states & parts of my homeland in Mexico …
What is the scene like now, is it healthy, are plenty of young producers coming through?
I am impressed with the number of producers that are emerging. There are a lot of new sounds with massive talent emerging, but there are also many new artists that have been very attached to the classics and it's good to me. I believe there is a lot of support in Mexico. There is a ton of talent, but I'd like to see us a bit more like Germany. People are very supportive and we are all growing together. Most of my favorite artists are from Berlin. There's always a lot to learn from this side of the planet.
What inspired your new 'D' EP on Sagol? Where and when was it written?
Wow, well, my new release was inspired by my girlfriend. I started putting it together this year, at the same time as my other album. I wanted to give her credit. Thanks to her, she helped me get back that passion I desperately craved. Before making the upcoming EP "D" on Sagol, I'd been away from the stage and studio for a while. This morale booster certainly gave me back the intrinsic value of experimenting with sound design. I realized it's my therapy in a way. It's just another medium to help express these complex human emotions. My next album 'D' is completely dedicated to her. Some may say It is corny. That's fine. Ok. Fuck em. I really don't care because I love her, she's sexy as hell to me, and everyone is going to die one day anyways. Who really gives a shit about a low negative vibration opinion with an expiration date on it?
Do you know how tunes sound before you start on them or do you just experiment until you hear something you like?
A huge part of the time is with experimentation. I experiment with anything and everything. Melodies, percussion, analog, live instruments, basically everything. I like to experiment. It keeps it playful. It's almost like my journal of emotions composed of music. A place where I can print my feelings, from that particular moment in "time". I love that my music is heard as I the way I was feeling at that exact moment in time while I was jamming in my studio .
How did your relationship with the Sağol come to be? You've released on there before haven't you?
Of course, before launching this release with "Sagol" I had the great opportunity to sign one of my favorite songs "Physical Reaction". Since then, I've had a great love and appreciation for these brothas, that's why I decided to throw something with them which has so much meaning for me. Also, I have a great friendship with the whole familia of "Sagol"
Tell us about the titles of the tracks – they are quite deep and poignant?
Musicians and artists… We are the rebels of the moment. Always trying to make sense of this visible 3 dimensional reality. These song titles definitely reflect a certain deep dive into my subconscious. Basically the collective experiences of my fore into life. Good or bad. I'd rather let the listener make their own interpretations.
Tell us about your Funktripes label – what are you looking for when it comes to music on the label?
For the moment we decided not to release any more music on Funktripes. We decided to start a new chapter with exciting new projects, projects that are a tad stronger. Geared for the lovers of full range of sonic spectrum available only within the medium of vinyl. There's definitely a difference in undulating bass lines and kick drums when a Dj is playing vinyl . Sooner than never, in the future, I believe the cost of vinyl production will be like what it is today to buy blank CD's at Best Buy.
Are you interested in developing artists and putting out LPs or is it all about EPs for you?
Of course. I love being able to support and help develop other artists when I am able. I think with all the new talent coming out on the scene, we all need all the help we can get. For new artists, it's difficult for people to look at you. Seems everyone wants to be a DJ now. If there is quality talent, then I believe he or she should be supported because at the end of the day whether it's techno/house/dance, whatever it is, it is still a community of people. Rome wasn't built by one man. EP's are easier for me for now because it allows me more exploration, but I have been slowly putting together an LP that i'll plan on releasing one day when the timing is right.
What else have you got coming up/are you looking forward to?
Mainly working on finishing my other album by November. After that, return completely to the playing shows again and return to slapping some bass in people's faces, crushing any hopes of hanging on to that last drop of Serotonin. I'm ready to share with everyone that new stage of my life. To show that music can go further than the scope of our understanding and the genres people are accustomed to hearing. Keep it moving forward .
What was the last record you bought that made you really go WOW and why did it?
It's been a while because I had the lot of my collection stolen, but pretty sure before that, the last album I bought was a release on wax by Imek & Xpansul, called "The Health Remixes" by Kompakt, which I snagged at a vinyl shop near my house in Mexico City. Something about that hard pounding bass that makes me feel like we are the aliens. Honestly, I was just amazed by the quality of sound from every instrument hit and the atmosphere. You can totally hear the quality production value. That makes a huge difference, especially if you're putting your sound on vinyl.
Constan's 'D' Ep is out on 29th September on Sagol
https://soundcloud.com/constan
https://soundcloud.com/sagolmusic