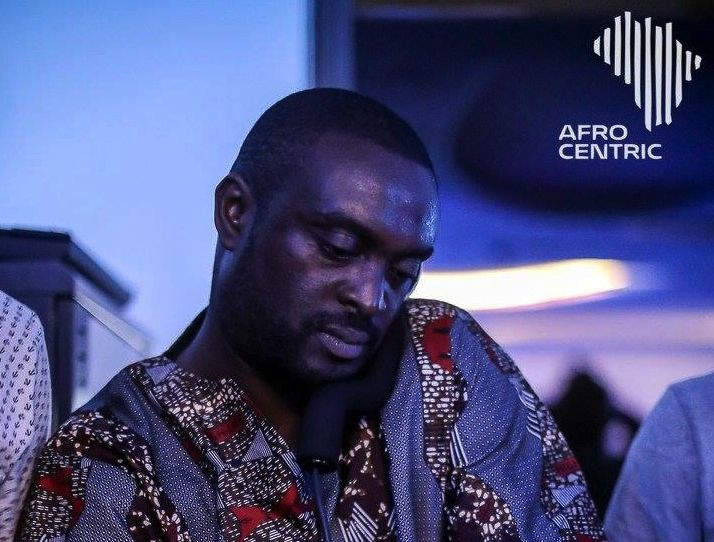 60 Seconds with… Cory Centric (Afrocentric Records)
We check in with the Afrocentric label boss who is pushing things forward on the vibrant Afro House scene…
Hi Cory, what have you been up to since the start of the year?
Firstly thanks for taking the time to speak with me. Its been pretty hectic these opening weeks of the year I've been working on the promotion of two new releases, optimising the mobile version of the Afrocentric website, and finishing up a remix for a new label signing Vanco, which I am really excited about.
Tell us bit about your background and how you got into dJing and producing music. And what turned you on to Afro House in particular?
I grew up in a very social environment and music played a big part in my upbringing, both in the local community as well as in the home. In those days people used to follow a sound, which was made up of djs, selectors, hype men and young wannabes like me who helped with set up or carrying speakers. I got to hear a lot of great music and I always loved seeing the reaction of the crowd to those hit records. As soon as I started working, I started collecting records that was over 30 years ago and I guess this was a natural progression to Dj'ing because it felt like I'd always been there, always been around it, and also now…I had my own music – I wanted to share that. Eventually playing on the 'blues dance' scene started to feel samey, I mean I loved old Soul, I loved Rare Groove and funk, I still do, but like most youth in England then especially as a Londoner, I was getting a firm footing the Rave scene and becoming more and more attracted to the 'one house' vibe which it promoted, I found this to be quite inspiring.
One day I attended Lazy Dog, a well known party at that time organised by Ben Watt & Jay Hannan I had never heard this style of house music and was mesmerised. this soon became a staple event for me and I hardly missed a Lazy Dog party between 1999-2003. I began record shopping 2-3 times a week trying to build a collection of music I had heard at Lazy Dog parties I wanted to put on a similar party where I lived in South London, so after learning the DJ basics myself and my DJ partner at the time set-up Frivolous parties in Greenwich basically trying to re-create the vibe we felt at Lazy Dog. I started focusing on playing the deeper sound of house but got tired of this when they started the "slowed down vocals phase", I had always played a bit of Tribal house as well of the Africanism stuff coming out of France and noticed I started looking playing more and more of it. As far as production goes I suppose it's the same as when I statred Sjing you hear a track and think I could do that, so after a few course and 100 of hours of production videos here I am.
You run your own label Afrocentric Records, who have you got on the label and what can we expect to hear?
I started my first label Centric Music in 2007 releasing music by artist including Dazzle Drums , DunnEasy, Stephen Rigmaiden, Kiko Navarro, Dj Rocco and Pablo Fierro. I moved to Dubai in 2011, so much was changing in the scene and I was loosing inspiration and in some ways begun winding down or at least spending less time on house music in general.
What interested me and in many ways and was inspiring to me was the music that was coming out of South Africa. Whilst I always loved the early forms of Afro House coming from the likes of Martin Solveig and Dj Gregory I started to receive promos from African artist like The Mushroom Boys, Da Capo and Darque, this new sound was Fresh and this gave me the buzz I felt from those early Lazy Dog days, so decided to set-up a monthly party dedicated to Afro House and Afro Beats – called AfroCentric, afro for the origins of the music, Centric my long term DJ Name and the name of my first Label. As for what we have upcoming on the label, there's loads in store for 2018 as well as new music from our existing Afro Brotherz, Xtetiqsoul, and Enoo Napa. You can also expect some new releases from Japan's Dazzle Drums, one of the first artists we worked with on my former label, a solo ep from Dj Click of the Afro Brotherz and as I mentioned Vanco an ep from yours truly and a couple of unknown acts whose names I rather keep under my hat for now, haha.
You're based in Dubai and run your own Afrocentric events there, how's that going and is there a thriving Afro House scene over there?
We run a monthly rooftop party and get between 200 to 300 people every month we are the only Afro House night in Dubai but after a rocky start have managed to get a loyal following. The fact that there are a lot of South African's who love their Afro House also helps, Afrocentric is a party for all people. The vibe is infectious and it feels like a party for the free spirit. It's not just saying 'afro' that makes you afro, and it's not a platform for egotistical Dj sets, and that's what Dubai is really filled with. It's a genuine authentic hang out where you're going to hear good music and your ears will be assaulted by the sounds of the drum. It's mind-blowing. I'm Really proud of the work the team and I have put in to get us where we are. We also featured a one off event at ADE 2017 in Amsterdam Look out for this again ADE 2018 we're coming for ya!
Your new EP from Afro Brotherz, 'Tick Tock' is coming out with a remix from yourself. Tell us about your remix…
I've loved the original since I heard it, I feel its a perfect Ibiza sunset track just with a distinct African feeling to it. So when I started the remix I didn't want to detract too much from the original, but felt a subtle use of percussion could help fill the track out, it's a mix for those that like their drums. Alongside my remix I also asked Silvano Del Gado to do a remix and think he's also done a fantastic job.
This is the 2nd EP from the South African duo, after 'Drumsoul EP', how did you hook up with the Afro Brotherz and are you searching for talent in particular from South Africa or all over?
I tracked them down after hearing Tick Tock on a DJ Mix, it took a while to convince them to sign a deal with a new label but I ended up signing 5 tracks. The plan for now is to focus on artist from all over Africa, I feel the continent has a lot of undiscovered talent, but saying that Dazzle Drums have a release later this year and they're Japanese. My focus is always The Music and the sound. Anything with depth and a strong chugging beat I'm all over that. Whilst Centric music is able to put out a broader style, AfroCentric is for Afro House, plus it's new so the focus has to remain there at least for now.
Who are your top 5 Afro House producers of the moment?
1. Caiiro – This guy is so talented and makes such beautiful music across the Afro House spectrum
2. Revolution – These twins are something else their beats are formidable
3. DJ Click – One half of Afro Brotherz, his productions have a unique style expect big things from him in 2018
4. Enoo Napa – I just love how he has made Afro Tech sound so cinematic
5. VeneiGrette – I love how this guy he makes tracks that seem so simple yet extremely effective
In the studio, how do you typically go about writing a track and what instruments are essential to your sound?
I start all my tracks in Maschine and once I happy with the beat I finish it off in Logic, I love the sound that come out of the Synth Squad plugins and find myself using these more and more for bass I use Ni Massive, add to this samples I collected over a number of years and thats basically it.
What do you like to listen to when you're not in work mode?
I listen to more Afrobeat music now than ever before, I still like my Rare Grove classics, old house and always loved my Deep house, I like a lot of the Afro-Tech records that are coming out now but honestly, since introducing my 3 year old to Michael Jackson I'm rarely allowed to listen to anything else, least not in the car haha.
What else should we be looking out for from you in the next few months?
Late March sees the release of Vanco's debut ep featuring remixes from myself, John Tejada and Pablo Martinez, this will be followed up by the second release from Xtetiqsoul, which features an amazing remix from Martin Landsky.
Afro Brotherz 'Tick Tock EP' (Incl. Silvano Del Gado and Cory Centric mixes) is out now on Afrocentric Records.
https://www.facebook.com/afrocentricrecords/