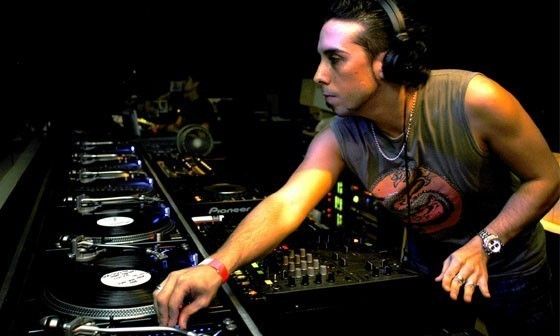 60 Seconds with.. Cristian Varela
We speak to DJ Awards 2013 Techno Nominee Cristian Varela
Welcome to the DJ Awards… You have been nominated in the "Techno" Category, how will you celebrate if you win?
Sleeping 24 hours, I deserve it!
What has been your most memorable gig so far this year?
Without a doubt, the closing that I did at Electrobeach 2013 – Benidorm's festival.
Out of all the tunes you have, which one "never fails"?
Sumbae – Pornographic Recordings.
If you ended up on a desert island, which piece of music equipment could you not live without?
The computer, but I would have to take a solar charger.
The genres of music are continually evolving, what's your prediction for the next new musical style?
The experimental contemporary symphonic music with electronics. It's a sound I love and I have created a new album reflecting this sound which I hope to release soon.
The DJ Awards has some special awards not voted for by the public – one of which is "Track of the Season" what is your prediction on the track that will blast the dancefloors?
Pump of the jam – Criminal Vibes
They are 2 new DJ Award categories this year; "Breakthrough Artist & Record Label", what are your thoughts on the recipients?
Without any doubt Sergio Fernandez for his excellent work with his record label INSERT COIN.
If you would like to pick anyone, whether its a musician, producer, singer or artist to work with, who would it be?
Vangelis; I love to present my symphony concert with him on stage.
If you had 24hrs off in Ibiza what would you do?
Meet with my friends from Ibiza to show me more coves and places on the island that few know but are spectacular. Eat, chat and relax.
If you travel in the time machine, which year would like and why?
In 1991 when I started working as a professional DJ. I would love to return to that time with the experience that I have now.
You still have time to vote for Cristian Varela at www.djawards.com