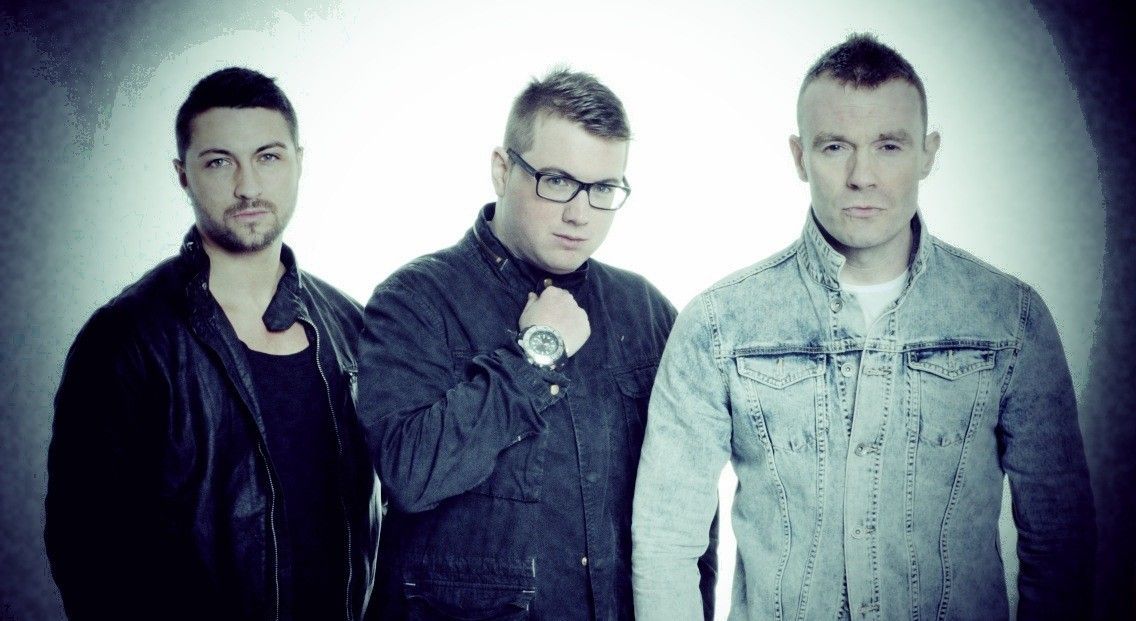 60 Seconds with… Futuristic Polar Bears
The Futuristic Polar Bears have really made 2013 their year and we've still got 4 months left! The Polar Bears have just released a brand new remix on the fresh Hospital Club Records label and have had one of their tracks feature on the huge 'We Are Perfecto' Album series by Paul Oakenfold – we've been lucky enough to catch them for a few minutes to ask them some questions!
Hi guys! It's been a while since we talked so fill us in on what has been happening for the Futuristic Polar Bears in the last few months.
Hey! We've been really busy working in the studio – we've been working on some new collaborations alongside Danny Howard (BBC Radio 1), D.O.D, Judge Jules & Antonio Giacca.
You're going to be playing at the Gallery Club at the end of this month, are you excited? What can we expect to hear from the Futuristic Polar Bears?
We can't wait to make our debut in the Box at Ministry and its going to be a great night playing alongside Julian Jordan & Martin Garrix. We've got loads of new music to test and we can't wait to see the crowd's reaction!
Do you prefer playing festivals, or the smaller club gigs?
Both have their great qualities… Festivals are great fun because there is nothing better than playing in front of thousands of people on a big system! Small clubs are also brilliant because they're more intimate and you can really gauge the crowd's reaction.
You have remixed the debut single 'Can You Dance' from the newly formed Hospital Club Records, how did this come about?
We went over to play at Hospital Club in Russia on NYE and we had a great time; the club was bouncing till 6am and the owners were really cool – they looked after us and we must have spent hours in the office after the gig talking about music. About 4 months ago they asked if we'd like to be part of the debut release on their new label and obviously we jumped at the chance! We're really looking forward to getting back over there to rock the club again!
Not only is 'Can You Dance' gaining massive support but your track 'Rock This City' is also making huge waves in the EDM world, featuring on the Gatecrasher and We Are Perfecto albums – did you ever expect this when you released it?
We knew the record had some legs in it as we'd been road testing if for months and it had gained some great support from BBC Radio 1, Michael Woods, Kryder, Paul Oakenfold, DOD, Danny Howard, East & Young, EDX and many, many more. It's always great to get compilation support and we were really happy to find out it'd made it onto these great albums.
What can we expect to hear from your next single?
Our next single is out in September on Carillo Music in the USA – it's a collaboration with Radio 1's Danny Howard called Thundergod. Between us, we've playing it out all summer and it's had great reactions from places like Ibiza, Global Gathering, Greece and all over the UK.
I've heard you're working with Judge Jules, any information you can tell us about that?
It's been great to produce music with a legend like Judge Jules and we're really excited about the track! It features vocals from Chrom3 of Dizzy Rascal fame and we can't wait to share the preview with you – that should be coming early September. Again, Jules and ourselves have been playing it all summer-long and the reactions have been amazing.
What was it like getting to work with Judge Jules?
Jules as a great guy to work with and really switched on when it comes to his music. The track combines both our styles and it's been great fun combining both influences.
You have many collaborations coming up over the year, who would you most like to work with?
One day we'd love to work with Michael Woods. The guy is incredible and we love his production skills – the sound he gets out of his track is on another level, everything always sounds warm and analogue.
It seems every DJ has their own podcast now – tell me a little bit more about yours, why should people listen to it?
Our podcast doesn't stick to one style of house music and we try to make the show as informal as possible. We try to have a laugh when making it, try and incorporate new music and really push new sounds. Our guest mixes are hand-picked and we really try to offer something different on a weekly basis; the guests range from a special anniversary mix from Kissy Sell Out, right through to a deep and groovy mix from Toolroom Records' label manager Pete Griffiths – there's always something for everyone!
What else do the Futuristic Polar Bears have planned for the remainder of 2013?
We have some more original productions to release that we are finalising at the moment, as well as a follow up to "Drift" alongside East & Young. Touring-wise, we have a busy back end to the year with tours of Asia, India and Russia, as well as a UK Tour alongside Danny Howard and performances at the Amsterdam Dance Event festival in October
Listen and download this FREE mix from the Polar Bears