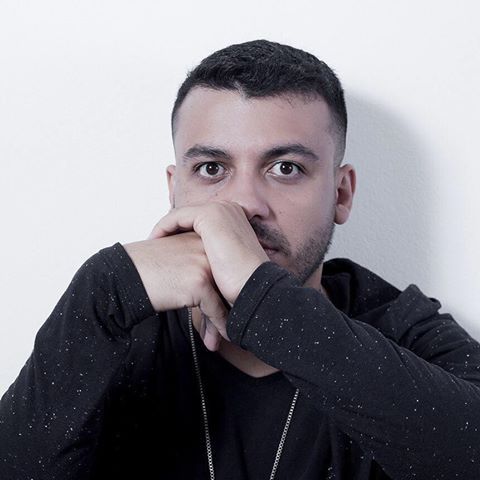 60 Seconds with… Dakar
With releases on Snatch and Dirtybird under his belt, Brazilian tastemaker Dakar is a man who needs no introduction. With huge support form the likes of Jamie Jones, Green Velvet and Richie Hawtin supporting his music, Dakar has been growing from strength to strength in recent years. We have the pleasure of talking to him about his latest release on Yoshitoshi, his inspirations and what techno means to him…
We love the latest Yoshitoshi release! What's your relationship with the label? How did you come to release on it?
Hi, I'm fine and you? Thanks for the interview, having Yoshitoshi release is amazing, I've always loved Yoshitoshi releases. Today I'm there, being part of a big family, happy for that!
It's been gaining some serious support recently in sets such as Jamie Jones at Caprices! How does that feel?
I'm very grateful with all the support of various artists like Jamie Jones, Sharam …. love it!
What's the dance scene like in Brazil? How has growing up there influenced your sound and career?
Brazil is very big, we have legendary clubs all over Brazil. Warung, Club88, Laroc, Club Vibe, Chakra, Anzu Club, to name a few. My music has always been to express my life in Brazil, I always try to show a little of what we have here, to the world!
Were you always musical growing up? What inspired you to make techno?
I love techno, I always loved … Techno makes me horny, makes me dance, makes me happy!
You're also signed to heavyweight labels such as Dirtybird and Cajual. How did that come about?
Yes, I love these record labels, they all have their history, their style, but always with the same goal, bring good music! With me it was very natural, it was happening, meeting people, becoming friends!! It has been like this ever since.
How would you describe your sound?
I do not know how to describe my sound, people always ask me this. I do not know how to respond (laughs). Espressing my life in music.
What artists would you say are your main influences?
There's a lot of artist, Green Velvet, Sharam, Dubfire, Jamie Jones, Gui Boratto, Seth Troxler, Josh Wink, and more … I love these guys
What's your preferred studio set up to make such tracks?
In Brazil we do not have many studios, but I always did music in my house. That is my studio 🙂
What's your favourite destination to play?
Warung Club, Temple of music in Brazil, magic!
Where would you most like play your music?
I wish I could play Music On (Italy), maybe one day!
What does the future hold for Dakar? Any hopes/ambitions for the years to come
I have several shows all over Brazil, in September I'm going to Europe, I want to bring good music to everyone! thank you!!!
Dakar's 'Myself' is out now on Yoshitoshi Recordings
Grab it here – https://www.beatport.com/release/myself-ep/1981551