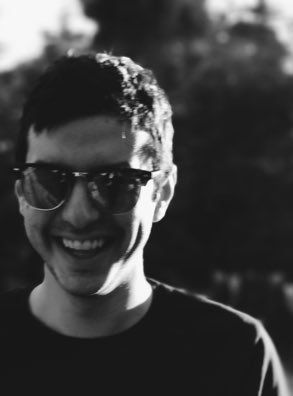 60 Seconds with… RAMI
We catch up with RAMI who's new single 'Our Heart' featuring Tom Bailey is released this week on disco:wax.
Last year he remixed Cape Cub's stunning Swim for the label, which has picked over 13 million streams, and returned to rework MajLO's 'Another Day' in fine style alongside Martin Gutierrez earlier this year.
Every rework and original he puts his touch on turns to gold, and this one looks set to be another major smash.
Can you sum up your new single 'Our Heart' in three words?
Ready For Summer
Is this your first solo single?
Yes it is
What was the best night out you have ever had?
Most of them are the ones I can't remember.
What is your favourite tune of all time?
No Scrubs by TLC probably or Ride Wit Me by Nelly.. there's too many.
Who were you earliest influences in dance music?
I don't really listen to a lot of dance music to be honest. As for influences, one person I really look up to is Pharrell.
What was the 1st record you bought?
First record I bought was "Chocolate Starfish and The Hotdog Flavored Water" by Limpbizkit.
What was the last record or track you bought, downloaded or streamed?
Last record I streamed was "Digital Druglord" by blackbear and I enjoyed every second of it.
What record can you not stand?
Machine Gun Kelly and Camila Cabello – Bad Things. That's the first one that comes to mind because it's always on the radio.
What is your greatest passion apart from music?
Travelling for sure (mainly for the food). Lately I've been wanting to get into painting too!
You are having a party, whom dead or alive would be first on the guest list?
Probably my grandpa when he was younger, I heard he used to go crazy. I always wanted to party with him but I never got the chance to. or DIDDY.
Can you cook? What is your signature dish?
I try to from time to time. If burgers count then we're good.
RAMI 'OUR HEART' ft Tom Baily is OUT NOW on discowax
Stream_Buy 'Our Heart' HERE
FOLLOW: