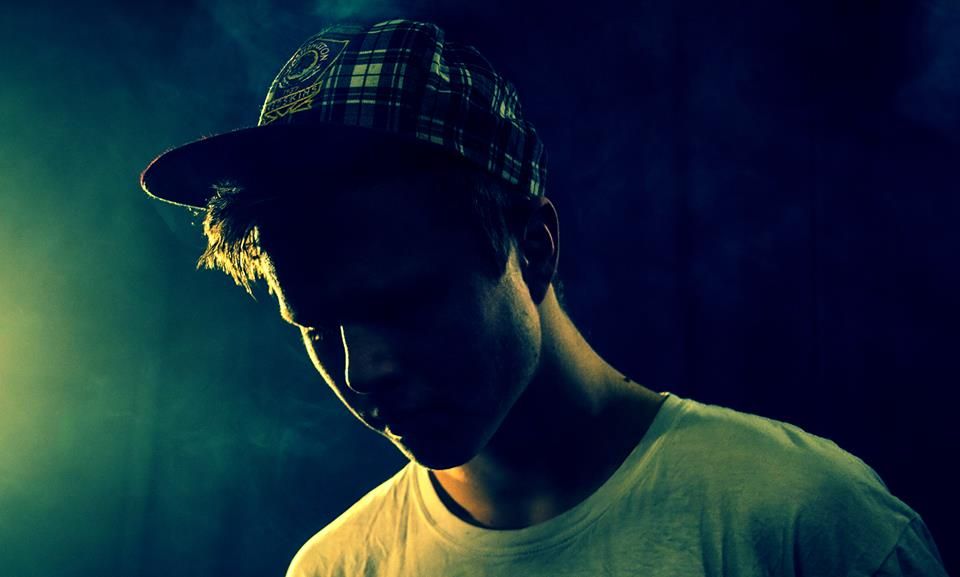 60 Seconds with… Daktyl
Fresh from releasing his latest EP 'Chase Road' earlier this year, multi-instrumentalist, classically trained pianist and rising electronic producer Daktyl plays Volta on Friday April 25 at East London institution the Rhythm Factory. iHouseU catches up with how his year's going so far and what's next for this talent who seamlessly weaves through house, hip-hop, garage and bass.
– Welcome, Daktyl! Where in the world are you and what are you doing today?
Hi! I'm currently in my bedroom studio in London and today I'm finishing off a few remixes and enjoying the sun.
– So, you've had a busy 2014 already. How were reactions to the 'Chase Road' EP that you dropped in January?
It seemed to go down really well, I was really happy with the reaction. Cyril Hahn liked it which was an added bonus.
– Give us some insight into your production process? Where do you start day one, hour-one?
It really depends on what I'm making but I like to start with a really weird sample, something that doesn't sound musical at all, and manipulate it into something melodic or rhythmical. I also use a lot of vocals; I often start making something based around a vocal hook or melody that stands out.
– You're playing at the Rhythm Factory on Friday 25 April – it's a bit of a legendary venue, especially for championing new sounds and producers. Is it your first show at the venue?
It is yeah, can't wait! I'm lucky enough to be playing alongside some amazing producers, many of whom are good friends. It should be an amazing night.
– What can we expect from your set? Any tips on the tracks doing it for you at the moment?
I've been listening to Jacuzzi's Mizu EP a lot recently, the whole Soulection Crew, everything on HW+W, and all the talent coming out of Australia – Wave Racer, Cosmo's Midnight, Sable, Just a Gent, Basenji… there are too many to list! There's also this Chinese producer Howie Lee whose latest productions have been off the charts amazing. Closer to home, the new JD Reid release on Terrorhythm is insane.
– You're a classically trained pianist – and a multi-instrumentalist? At what point did you start to get involved with the electronic side of music?
I only started making beats a few years ago but I started listening to electronic music when I was about 13 or 14 when my brother showed me a few early Four Tet releases.
– You seem to mix easily from hip-hop and funk to garage and house vibes, some of the EP even sounds Tropicalia-esque – how would you choose to stylistically classify yourself now?
Someone once described my music as future-tropical-glochenspielic-purple-trapsex, I'll settle for that.
– Do you have phases, where you'll really revisit a certain sound?
Kind of. I never really sit down to make a specific sound I just try and have fun with it and see what comes out.
– Musically, who inspired and influenced you in your earliest years?
John Frusciante and The Red Hot Chili peppers were a huge early inspiration for me. Other than that my parents listen to a lot of the Beatles, Bob Dylan, The Eels.. so I guess I was exposed to that kind of sound from an early age. I think that helped get me into music in a major way.
– And more recently, which DJs and producers do you particularly take note of and have an appreciation for?
There's so many! I listed a few earlier but other than that I've been listening to a lot of Lindsay Lowend, Karma Kid, Mr Carmack, Ganz, Phazz, The Ninetys, Maxx Baer, De$ignated, Bonobo, Ta Ku… Favourite labels right now are Cosmonostro, DIE HIGH, Syzygy, Trapdoor, Future Classic, HW+W, Soulection and Roche Musique, all of them put out amazing music.
– If you were on a desert island and could take one instrument and one track, what would they be?
Guitar + Red Hot Chili Peppers – Snow (Hey Oh). I remember being so hugely inspired by that song when I was younger. I spent days and days trying to nail the riff Frusciante plays. It's still one of my all-time favorite songs.
– What else have you been up to since the EP?
I've put out 3 singles – Wonky on Run The Trap, 244 on DIE HIGH Records, and Eyes Closed on Syzygy. I've also released loads of remixes, I'm kind of putting out a stupid amount of music right now, but that's the way I like to do things. I make a lot of beats and just want to share them with the world as quickly as possible from the moment they're done. Other than that I did a guestmix on Toddla T's Radio 1 show which was a lot of fun.
– What further releases have you got planned for 2014 and who's on your hitlist to collaborate with?
I'm working on some material which is going to be released on some amazing labels this year, I can't say which yet but I'm so excited. There's a lot of people I'd love to work with– it would be cool to collaborate with Ganz or Just A Gent…if I could get in a studio with Mr Carmack my life would probably be complete.
– Will you be doing the festival trail this summer?
It looks like I'm playing at a few festivals but I'll announce those a bit closer to the time.
– Thanks Daktyl!
Friday 25 April, Volta at the Rhythm Factory with Daktyl, Phazz, The Ninetys, Complextion and more.
Tickets: £6/£8/£10 // Times: 23.00 – 6:00 // 16-18 Whitechapel Road, London E1 1EW