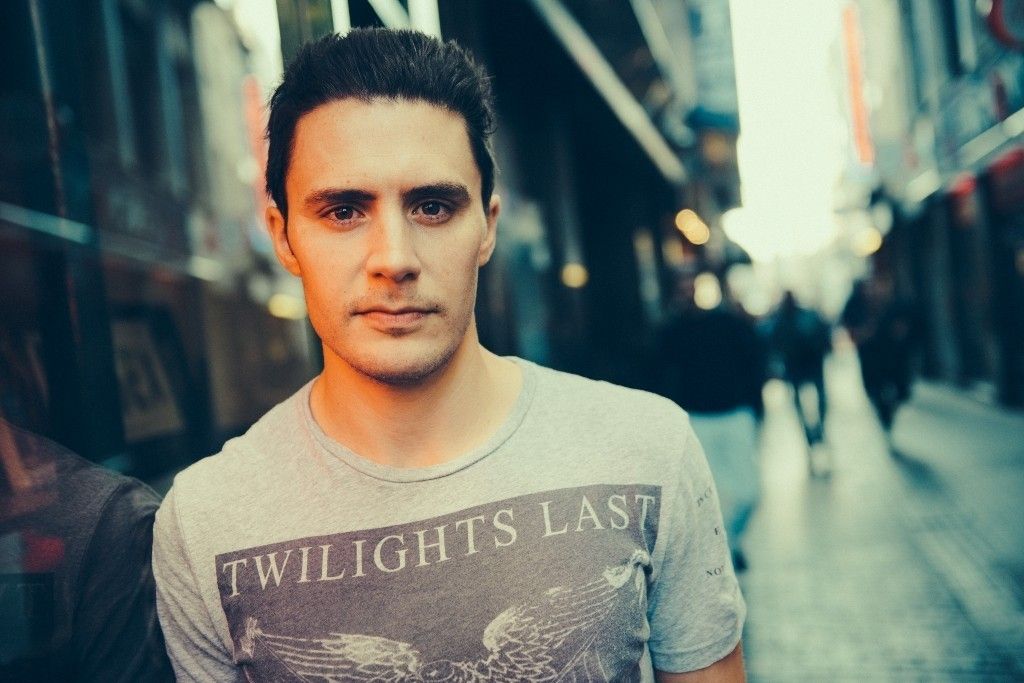 Cordeory talks CDRY, IMAX and his own unique brand of dance music
With his new label, CDRY, recently launched and the first release receiving staunch support from the likes of Gareth Emery, Ferry Corsten, Dyro and Sick Individuals, Corderoy's year continues to go from strength to strength. Backing up his heavyweight dancefloor productions with some pretty high profile soundtrack work for various TV channels, we caught up with Corderoy to find out how he manages to keep his fingers in so many pies and what the rest of the year has in store for him…
Dale, great to have you! It's been a busy year and it's only April – what have been the highlights so far?!
Hi, great to be here! Yeah it's been very busy so far and it looks like it's only going to get even more hectic, not a bad thing as keeps me out of trouble I guess haha! Highlights for me have been the amazingly received 'Kerosene' on Paul Oakenfold's Perfecto label and launch of my new label CDRY. I'm very excited about crafting and building the label whilst putting out some great new music that pushes the boundaries and gives a unique insight into what I'm all about musically.
And did we hear something about you soundtracking a BBC film for James May? How did that come about?
Yeah that's right, aside from the dance music I've been involved in writing music scores for quite some time. I was approached a few years ago to work on a project with Ewan McGregor by the National Space Centre, it went on to get a lot of international admiration from very esteemed areas and then the interest sort of built from there. Next up is a project for the National Geographic Channel and a new Imax film in Australia, very excited about those and also what's to come.
Do you find doing that sort of work much more difficult than producing straight-up dance floor bangers?
To be honest you sort of need to have a different producing hat on when working on music scores, the main reason is they are always rather varied and you often have to write in a number of styles. I love the challenge though as you get to experiment and try lots of new ideas. It's hard work but really quite rewarding and keeps you on your toes. Dance music isn't without its difficulties and a lot of time an effort can go into a song to get it right, to me they're somewhat different beasts but each provide equally hard obstacles to overcome.
So moving onto the important stuff, you've just launched your own label, CDRY – has this always been your plan?
Without wanting to sound disrespectful to other labels, the decision was made last year that this was the only real way to release music that was not influenced by cashing in or jumping on the most popular trend of the moment. It also allows the chance to really try some new sounds without the need to worry about it being misunderstood and put on the shelf.
Will you be releasing other producers' work on the label?
Not at the moment but I wouldn't want to say this will never be the case. There will most certainly be collaborations between myself and other producers appearing this year but as it stands I'm not looking to sign other artists.
How will having your own label affect the way you approach producing he music you plan to release on it?
Having CDRY as another output for my music is amazing as it lets me truly be who I am musically. There's no restraints regarding genre or style and I can be creative, experimental and try things I wouldn't be able to if tied to a label that only releases music within a strict format.
Are there any labels out there that you've used as guide or inspiration for CDRY?
Not really but I guess any artist who's set up his own label to take more control of their musical direction has influenced my decision to do this.
You announced on your Facebook page that you'll be donating some of the proceeds from the label to Cancer Research – what inspired you to do this?
It's something quite close to my heart and personally it's a cause that I take very seriously. I've raised money in the past but I felt my running abilities don't really match up to what I can do musically! Hence way I hatched a plan to really make my music do something special and hopefully add some serious weight in kicking cancer to the floor!
A lot of the music scene seems to be driven purely by profit, how do you think this influences the sounds that are released?
Sadly it influences what gets released a great deal. Unfortunately this isn't a new thing and to be honest I don't see things ever changing, well not at least in the near future. As soon as a style becomes popular or begins to go mainstream labels and artists alike jump on the bandwagon and start saturating the market with really half-baked songs just to cash in. This can make a once creditable or creative style become flooded with really appalling throwaway trash.
And with that, how would you describe the sound of CDRY and the releases you've got planned for the foreseeable?
Well hopefully not appalling throwaway trash haha! The releases scheduled for CDRY are all very different from each other. The idea behind the music is to keep things as fresh and diverse as possible. It's also about having a bit of fun and pushing the genre boundaries a bit whilst giving fans access to music that has no agenda or hang ups!
Aside from the label, what else can we expect to see from Corderoy?
In 2014 I'll be taking things on a the road a lot more, I've been focused on producing and studio work last year but feel the time is right to start taking things up a gear and begin touring. Music Matters ended late last year and the new Outpost Podcast is due to launch very soon along side the next in the series of the Outpost Mixtapes. Also very excited about the official launch of the completely revamped Corderoy website!
Thanks Dale!
My pleasure J
To find out more:
http://www.justgiving.com/cdry
To buy:
http://www.beatport.com/release/beryllium-guess-whos-back/1254669
Beryllium:
https://soundcloud.com/corderoy/beryllium-preview
Guess Who's Back:
https://soundcloud.com/corderoy/guess-whos-back-preview
For more:
https://www.facebook.com/corderoymusic
https://twitter.com/dalecorderoy
https://soundcloud.com/corderoy