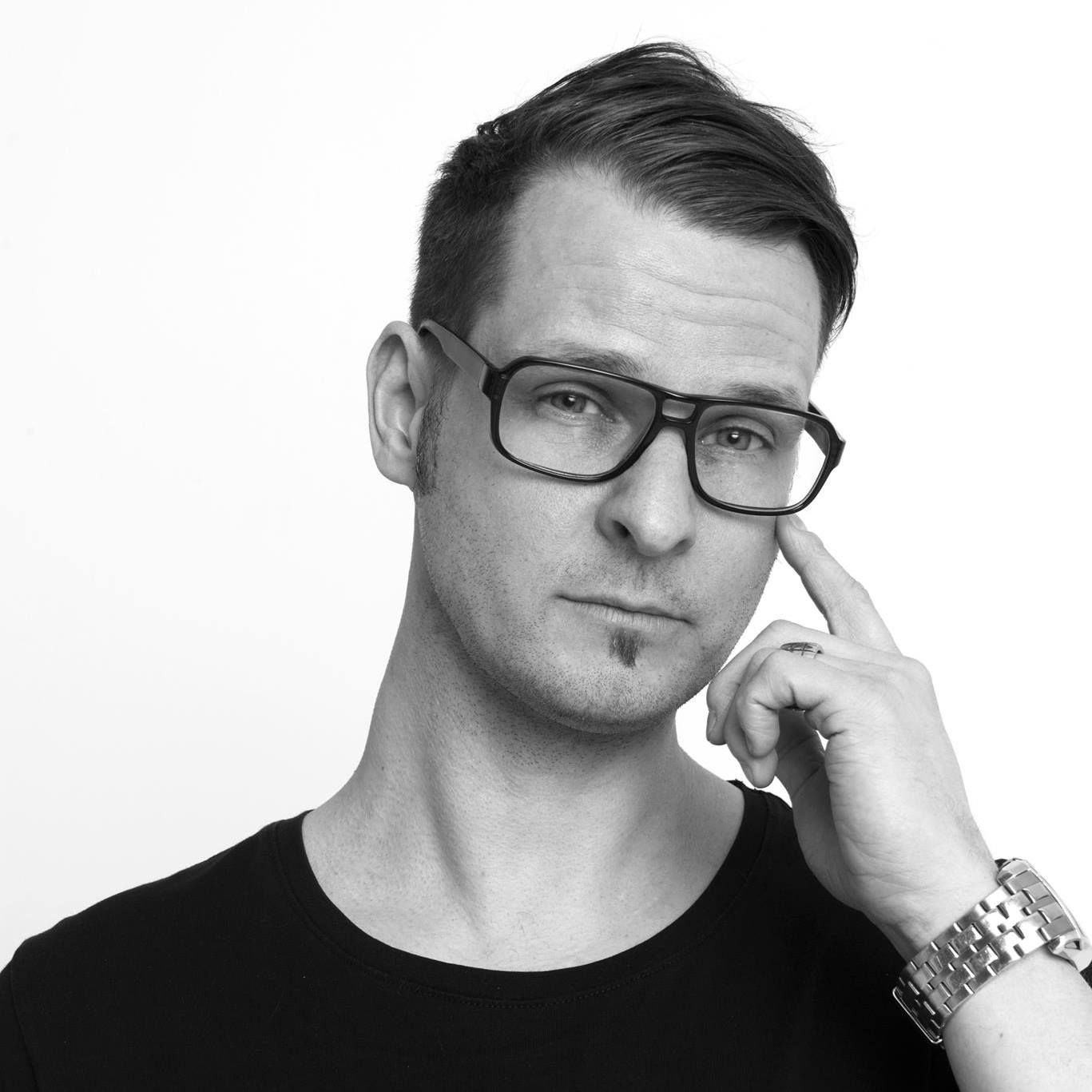 60 Seconds with… Danilo Schneider
The deep passion for the exceptional Danilo Schneider already had before he discovered electronic music. The care for the special and unique, is also the hallmark of his music, which he creates by his own since 2003.
1.Tell us a little bit about Danilo, you've been making music for over 15 years now, what has your journey as an artist been like?
First, thank you for the request to the interview.
What can i say about Danilo? Before I began the exciting musical journey as an artist, I learned to work as a cook in the 90s. For some time this was my vocation. During this time I already began to engage myself with music, more as a party guest than the creative artist. In 2003, I started to really deal with the production, also rather as a hobby. But trying on it for a long time, fiddling with sounds and getting feedback from other artists over and over again was the recipe and that lead to the success of my first release on Brouqade in 2008. After that, one after the other followed. I can look back with pride and gratitude, despite ups and downs, on an exciting musical journey so far.
2.You run your own label, Enough! Music. What is it like being a label owner as well as a long-time established artist?
Give me a break is out now on Spieltrib Recordings! Buy it here: https://www.beatport.com/track/give-me-a-break-original-mix/10614246
It is a great and diverse experience and task. The exchange with other artists and labels makes it exciting. Especially in today's fast paced world you have to keep your head up at any time and stay true to yourself. That's exactly what my motto is.
3.How would you describe your sound to someone that hasn't heard you before?
Oh, that's a good question! I would say I definitely tend towards danceable music and the sound is fancier, more playful in the arrangement. In the end, but the listener decides how it sounds for him.
4.What is the funniest moment of your musical career so far?
I've had many fun and good moments in the past. One very special was in 2015 at the Street parade in Zurich. We had rented a boat with good friends and spent the whole day on Lake Zurich and had a lot of fun. We had teamed up with other boats on the lake and celebrated. Top weather, over 30 degrees, enough drinks and good music. In the evening we went to the club. What more do you want. That too is a moment where I like to remember.
5.What is your favourite flavour of ice cream?
Vanilla ice cream
6.Talk us through your recent track on Spieltrieb Recordings 'Level 1' VA, how did that come about and what are your thoughts on the new label going forward?
The owner of Spieltrieb, Andreas, came to me one day and asked me if I would like to be part of the Spieltrieb booking agency. We have had long phone calls and exchanged, afterwards we then met in person. It sparked from the beginning. Now we are a colorful group of great artists. They directly asked if I would like to provide a track for the compilation. I did that as it was a pleasure for me. We are working lot on future projects, etc. I'm sure there will be a lot more coming up. Finally, there is a "play instinct" in every artist.
7.There's an upcoming release on your label from Guido Schneider, are there any other artists that you are really keen to bring to the label?
The release of Guido on Enough! Music LTD is a highlight for us. We are very happy about it. We are a huge fan of his musical creativity. He is a great artist and person at the same time.
Currently there are many good artists we like to see on Enough! Music. We always keep our eyes and ears open. We do not have a strict release plan, which does not put us under pressure for the inquiry or search. This allows us to decide more freely and spontaneously. There will definitely be some more. Enough! Music for everyone!
8.Over the years of making music, are there any tracks that are particularly important to you or personal favourites?
Of course, my first release on Brouqade, but also my releases on my own label. Overall, I can look back on successful releases and I'm very proud of it.
9.Are there any artists or labels that you have always dreamed of releasing music with?
Yes, there are many good artists and labels I would like to work with. With a lot of patience and the right timing everything is possible. I am very confident and full of energy.
10.Who is your biggest musical inspiration?
I am a child of the 80s. During the time there was so much good music that influenced me. Whether it was Depeche Mode or the "Neue deutsche Welle" time, or the first electronic sounds of the 90's. I am an open person and like to be inspired.
11.What is the best party you've ever played at?
Yes, that was at the Egg Club in London. That was so impressive and affecionate. As well as in the Stackenschneider in St. Petersburg and in the Propaganda Club in Moscow. I really like to think back to that.
12.What's the most embarrassing track in your personal listening playlist?
One of my favorite tracks is by Valentino Kanzyani – Viole (t) Thoughts (Breakbeat Mix) – on Cadenza. It's so amzing.
13.If you could give up and coming artists one bit of advice, what would it be and why?
Yes, always believe in yourself and stay with both feet on the ground. And have the courage to try new things and to be open. Everything else will come naturally!