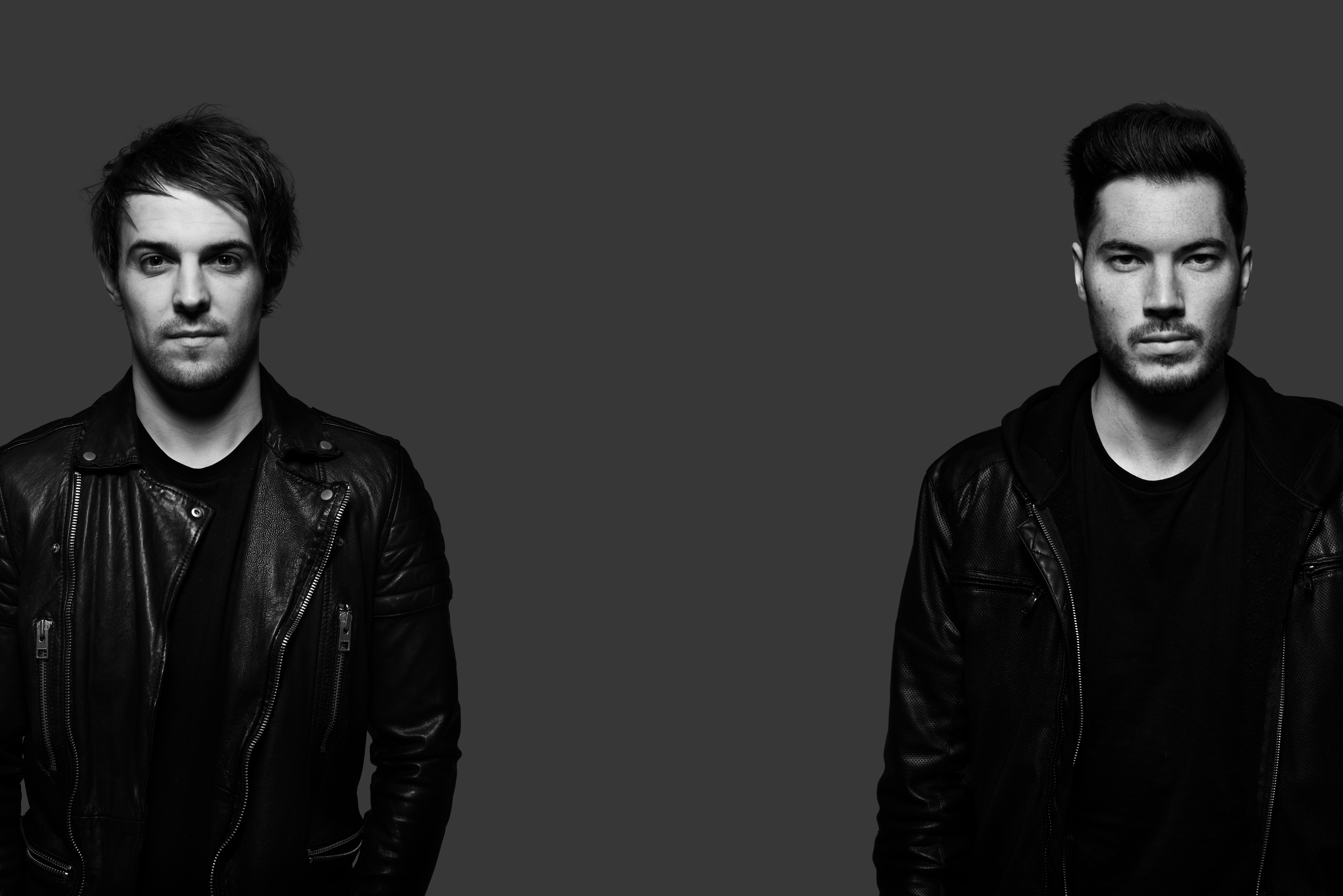 Third Party Interview ahead of their Ministry of Sound gig this Friday!
Building a loyal and fanatical fan-base through their richly distinct and unique progressive sound, few acts in the electronic dance music scene can quite command the same level of respect and attention as British pair, Third Party.
We chatted to them ahead of their event at London's Ministry of Sound tonight…
Your label Release Records will be taking over The Gallery at Ministry of Sound on June 29th – how excited are you? What can I House U readers expect from the night?
Very excited is an understatement! Ministry Of Sound is one of those clubs where we really try to push ourselves and take people on a journey and most importantly we are able to play as progressive as we like which is awesome!
Why should music fans go to your show rather than other events in London?
We feel like there isn't many people flying the progressive flag at the moment, it seems to be either pure EDM or pure techno nights available to people. We feel at our 'Release' nights we mix good beats with melodic euphoric moments and take people on a real journey through many ups and downs!
'Free' dropped earlier this month, and of course samples the Rozalla classic track 'Everybody's Free'. What made you want to sample that track and how did you go about making sure you did it justice?
We've known this sample for a very long time now, it got used quite a bit in mashups when we first got into the scene around 2009/10 . It's an instant recognisable classic so we were always very weary about making sure we did it justice. If it didn't fit smoothly into the instrumental we created we would never have used it but luckily it just worked so well, it had to become part of the song. The fans reaction has been unreal so that's given us great confidence that hopefully we've done it justice!
We heard 'Free' is the first track to come off your next album – can you give us any info on what the album holds, what kind of musical direction you're going for?
Not too much info can be said right now apart from we're not far away from finishing it. Musically we feel like it's going to be similar to what we've always created, it seems like there's a craving for us to keep the big room progressive vibes as we think people have had enough of most of the producers going in too much of a pop direction nowadays. We love making anthem tunes that still have a progressive feel to them so it's hard not to produce them when we're in the studio.
Your debut album 'Hope' was really well received by fans and critics – are you feeling the pressure for your second album to match up to it? It's actually quite a short window between both albums compared to a lot of electronic artists – were you just feeling the creative juices flowing, or did you have enough tracks stacked up to fill out an album?
The thing with Hope was that it kind of came about due to the amount of tracks we had stored up over a fairly long period of time. This 2nd album we've started from scratch so it's felt like a very different process to the way we created the first album. The main reason we have dived right back in to another album is because of the unbelievable reaction we had to the first one, by being able to drop a whole concept to the fans, not just musically but visually/artworks/show designs . etc… We feel like we can truly deliver something worth people buying into and becoming apart of, at the end of the day we create to inspire others and dropping an album seemed to inspire the most of amount of people we have ever had the pleasure of doing that to.
Progressive House has had something of a backlash over the past couple of years with a lot of fans moving to other genres and away from the whole 'Big Room' sound. Why do you think you've managed to weather the storm and not just stayed popular but you're actually now seeing your profile grow outside of the UK?
Great question. We feel like the majority of producers tend to move with the hype sounds, or they look at which DJ's are getting the most success and then end up changing their sound in that particular direction.
Big Room was on a high few years back and then moved away from the mass hype sound in the last few years, we made this type of music because we loved it so we weren't just going to change sound and I think that's whats been a big part to a recent incline in success the last few years. Also very recently you can sense Big Room Progressive is slowly on the incline again so you can guarentee the hype following producers will all start making Big Prog again and we'll be sitting here saying 'Welcome Back, where you been?' !
You just got back from Ultra Korea – how was that?
Unreal, Korea honestly has some of the best fans in the world!
Ultra Korea was only the second time you've unleashed your LIIIVE show – how did it go down with fans?
It went great, each show we do we're adding to the Live set up, it just adds another dimension to the performance which is great as just watching people perform with decks can get a bit boring at festivals especially.
Tell us about the show; what are you aiming to achieve with it?
Basically we trying to create a new audio/visual experience that people have never seen from us before. When the right visuals meet certain music, it can really take the whole show experience to another level which is awesome to work on and try to make perfect.
With guys like Prydz upping the stakes when it comes to their show production, do you think it's critical for artists across the board to up their game on that end of things? Or do you think it should really just come down to the music?
100%. If too many DJ's just turn up at festivals/clubs around the world with their USB and take zero pride in how they're show is taken, it will ultimate help with the decline of electronic music as people will get bored and look to the next thing. Making the best music you can is still initially your first goal, but if you ever get the privilege to travel the world and DJ full time, you should feel the responsibility to give people the best show you can, Eric Prydz is one of many that show you what can be created when you really put the time and effort into it!
What can we expect from your set at Ministry?
Lots of new music, we might test some of the new album as it's maybe the best sound system in the world! We just want people to feel the music and really let themselves go and not have a worry in the world when they're on the dance floor, this is our main aim with 'Release'!