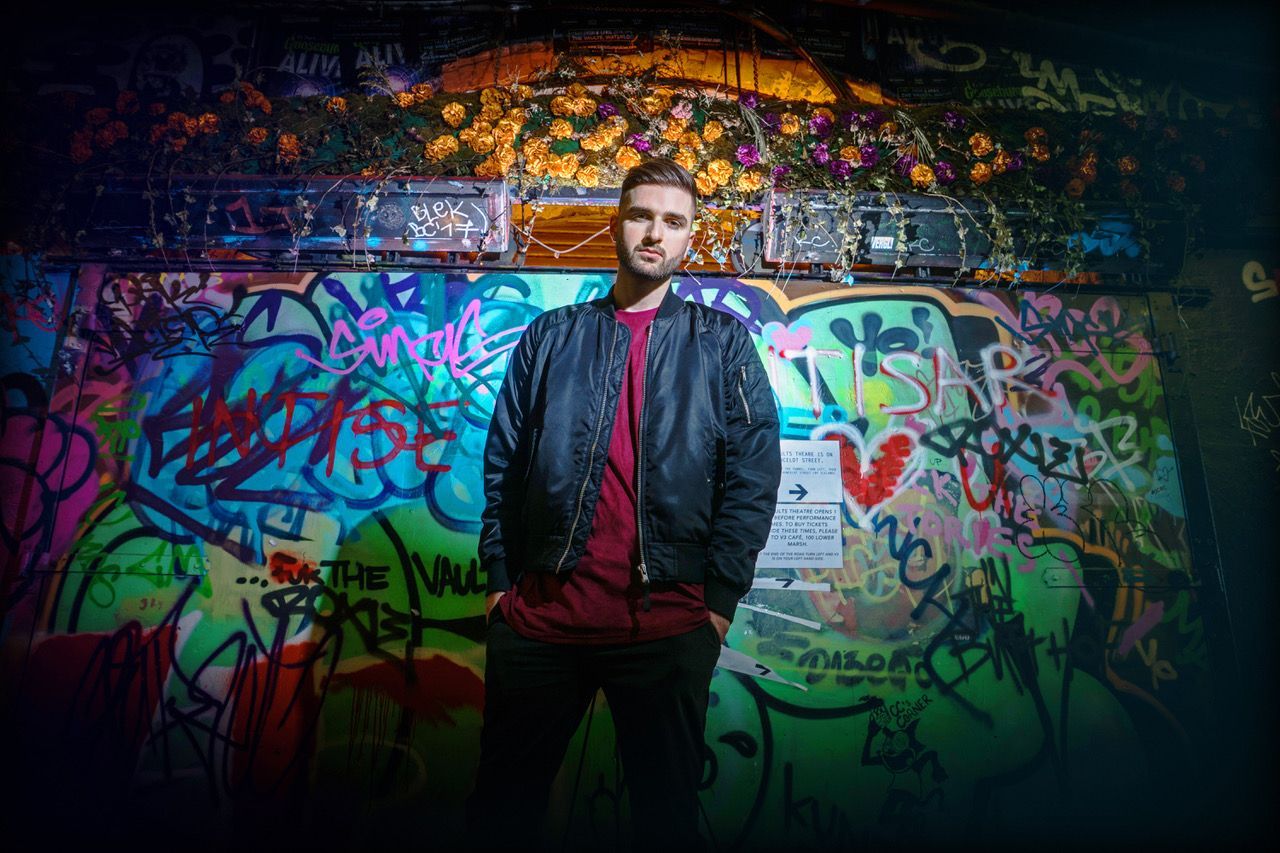 Tobtok's Floorfillers
Tobtok is one of the rising stars of Swedish electronic music. His new single 'As I Sleep' (ft Charlee) a collaboration with fellow Swede, Adrian Lux, showcases his edgier, darker side; a club focused, piano-driven house sound. Tobtok has been receiving heavy DJ support on this release and has already hit well over 1 million streams on Spotify.
Tobtok has two sides to his sound and in 2016 his nu-disco track 'Fast Car' blew up, crossing over to go double platinum in Australia – it has now been streamed over 30 million times, with his track 'Aber' on Ministry of Sound also hitting nearly 6 million streams so far. This follows a series of big remixes for the likes of John Newman, Hard Rock Sofa (Axtone), Years & Years (Kitsune), Kesha (Sony), Citizens!, Nabiha, Charlie Winston, Tough Love and many more, with a brand new killer remix of Aloe Blacc also just released, should we need any more proof that Tobtok is on fire at the moment!
Tobtok recently announced a US tour, his first since 2016 and has also been announced on the line-up with Kygo at Ushuaia Ibiza on 29th July, so we asked him to give us his top five guaranteed floorfillers.
Just Kiddin 'Body Talk' / Label: Nothing Else Matters

I was lucky to get a very early copy​ as the guys are great friends and their records always work​ very​ well​ with my crowds​ and in my sets! They are great supporters of mine and Oliver Nelson's music and we love them. Top lads!
Cassian 'Know U Well' / Label: Cassian

I've been bashing out this track for months and it just clicks. It ​very useful as it's versatlie – it ​works both on a sunny rooftop or in the late hours at a dark club!
Purple Disco Machine – 'Dished' (Male Stripper) / Label: Club Sweat

PDM ​is up there in my top producer ​peer list haha! ​His tracks always find themselves into my sets​ and like a lingering cold they don't go anywhere​​, I'm still playing Bodyfunk a year or so after its release​! He really is a disco-genius. ​I'm doing a series of pool parties in America this summer and I think this is gonna go down very well, like a cold lager on a warm summers day.​
Friendly Fires – 'Love Like Waves' (Alex Metric) / Label: Polydor Records

My favo​u​rite remix so far this year! Whilst retaining the originals​ cool indie vibe this remix is always gaurenteed to pick up a flagging dancefloor! ​Alex Metric is one of the world's best producers and in the premier league of remix artists. He could make the world's worst record aound great.
Ferdinand Weber – Nobody (Frank & Friedrich Remix) / Label: Love & Other
This remix is very emotive and moody and is a must have for an early hours set which will have everyo​ne going crazy early doors. It's one of those thst I pull out to get the crowds to leave the bar areas and pack the dancefloor.​ Sorry promoters!Tobtok & Adrian Lux 'As I Sleep' ft Charlee is out now on Perfect Havoc. https://fanlink.to/JhC
Tour Dates:
Output – New York (12 July)
U Street Music Hall – Washington (13 July)
The Standard – Los Angeles (15 July – including daytime pool party with Oliver Nelson and Mahalo)
Ushuaia – Ibiza (29 July)
Love & Propaganda – San Francisco (3 Aug)
No Vacancy – Portland (4 Aug)
www.facebook.com/tobtok
www.twitter.com/tobtok
www.instagram.com/tobtokmusic
www.soundcloud.com/tobtok