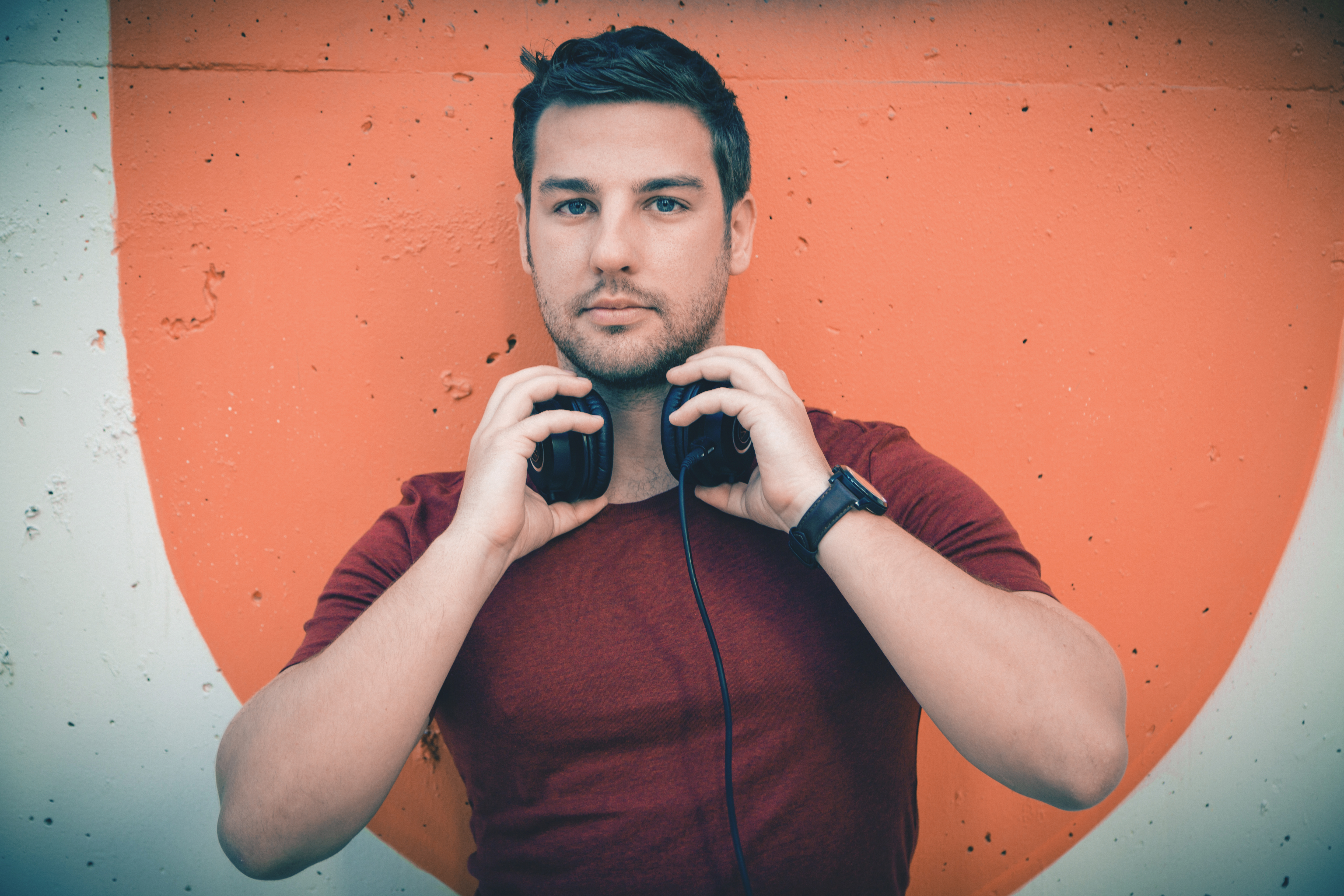 60 Seconds with… Dario Dea
Dario Dea is an Italian born DJ/Producer now living in Dubai, but making more and more noise over on European shores as we speak. With a recent release just dropped on UK label Capital Heaven, we caught up with the man to find out what's what…
Hi Dario, how are you? We're feeling the new release on Capital Heaven! What's your relationship with the label? How did you come to release on Capital Heaven?
Thanks guys, I'm really well thanks. This collaboration started in a fairly standard way. I have been a fan of Ruede Hagelstein for quite some time and when I finished working on a couple of tracks I started checking where my favorite artists released. I went throught Capital Heaven's catalog and I really liked their choices, so I sent them an email, they loved both tracks and that's how it started. So far the release has been going very well with support from Felix da Housecat, Animal Trainer, Dennis Ferrer and more, and I've already signed a remix for the label, which will come out later this year.
Would you say being based in Dubai helped or shaped or career in a way?
Dubai is where I picked up my first mixer, had my first club gig and produced my first record, so I would say Dubai is always going to be a special place for my career.
What's the scene in Dubai like for House and Techno?
Since I arrived in Dubai 3 years ago, the Dubai House and Techno scene has grown exponentially, to the point where every weekend partygoers have to choose between 4 or more international artists. Thanks to a group of very passionate and talented local DJs, almost every night you can go out and find proper, quality music, played in clubs, deserts, golf clubs, pools, parking lots and more. There is still a lot of work to be done in order to expand and consolidate, but I am really happy to work in this environment.
We hear that you are extremely musical aside from in the studio. Tell us bit about your musical upbringing?
For me music is kind of a family matter, as my dad has always been a guitarist and a singer (I actually used to play in his band). The first record my dad ever gave me was "Wish you were here" (Pink Floyd) when I was maybe 10 and from that moment on I started listening to as much music as I could, from Rock to Blues, Jazz, Funk, Metal, Folk and finally when I was 16 I picked up my first electric guitar. Funnily enough, I didn't listen to any electronic music until when I was 21 or so, and shortly after I became curious about DJing and production and I haven't been able to stop since.
Where would you say you gain your main musical influences from?
I get influences from two main sources. The first one is definitely producers that I like that inspire me to look for sounds and melodies such as Peter Pardeike, Lehar, Olderic, Rampa, Dennis Ferrer and many more. The second source is sort of embedded in me and it's my love for blues and jazz, which contributes a lot to the emotions and feel I put in my music.
Do you try and incorporate your love of jazz and instrumental music into your electronic music?
Absolutely yes. If you experience records like "Kind of Blue" (Miles Davis) or "September Second" (Michel Petrucciani), it's quite difficult not to get influenced by that emotional depth, so I have been definitely trying to put some of that in my production. Regarding instrumental music, that is another big yes. I love playing instruments as they inspire me both in the studio and during my gigs, so I really like to incorporate some live instruments during my performance.
How has your tour been going so so far? What has been the stand out gig of your tour so far?
This summer I am performing on my first tour and so far it has been a great experience. I definitely wanted to test my body and brain and see my reaction to heavy traveling and so far I survived. The gig that definitely stood out was a set just a few days ago on the beach of Palamos (Barcelona). The crowd was extremely into the music and it was just a very nice vibe in general.
Do you enjoy touring? Do you bring your studio on the road?
So far so good! I haven't toured enough to say if I love it or hate it yet, but so far I have really enjoyed playing for different audiences and meeting new people every day, especially people sharing the same love for music. On the road I bring the bare minimum, which consists of a pair of good studio headphones, external harddrive and my laptop. As a matter of fact I finished a new track last week and started a second one, which I will then complete and refine in my studio in Dubai.
What's your studio set up like for producing?
As a true gear nerd, my studio is a constantly changing environment, with a few unmovable pieces. The main element, which is now sort of part of the family, is my Moog Sub 37, which you can clearly hear in the big break of Turbamento, the second track of my EP. The second unmovable element is my Universal Audio Apollo Twin Duo soundcard, which is by far the best and most flexible soundcard I've played with so far. Last but not least, my purple Fender Stratocaster, which I use to either control my synths (I use a software that turns the guitar audio into midi notes) or just as an inspiration when I'm stuck with a track. In addition to these 3 key pieces I have more of what I call "my toys" such as a Roland TR8, Volca Bass, Ableton Push 2, Arturia Keylab and soon a Strymon Blue Sky reverb pedal.
How do you manage your time between touring and studio time?
I approach production in a very simple way. If I am inspired I will make a whole song in a few quick brief "sprints!. If I am not inspired, I might as well go out and have a walk, as sitting there for 8 hours is not going to make that 8 bar loop any good. Now, considering this, the moment I have an idea I simply grab my laptop and sketch the very basics, the melody or beat going through my mind at the moment. Usually most of my tracks or at least the base elements are made outside of the studio, and then when I have the chance to sit down at my table, that's where I add the synths, perfect the mix etc…
If there was one place in the world you could play your music where would it be?
Picking one will be quite impossible so I am going to pick two. The first one would be, of course, Ibiza. The white isle is kind of the temple of our music culture right now, and venues like the Cafè Mambo, Privilege and Pacha would be a dream for every DJ and producer. The second place I wish to play is Rome. I was actually born in Pisa, but Rome has been my home for many years, and playing in front of my friends and family would be for sure great emotion.
What does the future hold for Dario Dea? Any hopes, goals and ambitions for the years to come?
Up and up! In the short term, I already started working on a new record, still have some touring to go and then back to Dubai for my gig with Ruede Hagelstein and then the road again. Regarding the long term, the only clear goal is to keep on working with passion on music, tour more and possibly start my own party.
Dario Dea's 'Entropia / Turbamento Ep is out now on Capital Heaven
Grab it here – https://www.beatport.com/release/entropia-turbamento/2028292