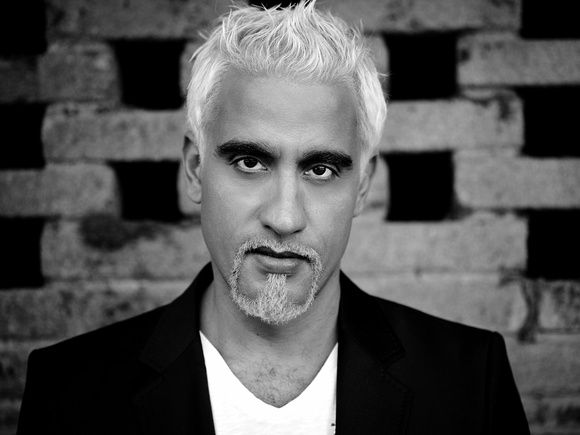 60 Seconds with… Sam Skilz
Sam Skilz is from the generation of artists who breathe, eat and think house music. His unique blend of straight house, mixed with tech, driving bass lines and anthemic vocals, shape his trademark sound.
Sam is already well known for his music productions for other artists in the EDM genre. His productions have been signed with major labels like Sony Music, Virgin Records and Wagram. Next to that his haunted bootlegs and own productions are constantly being played by peeps, such as: Roger Sanchez, Bob Sinclar, Todd Terry, Ron Carroll, David Penn, Mr. Mike, just to name a "few"…. This support has resulted in doing remixes for established labels such as: Kontor, CR2, Nervous, S2G Recordings, Just Music, Clubstar, Mjuzieek and many more.
We chatted to him this week:
Where are you from and what first turned you on to making house music?
I am from Luxembourg based in Germany at the moment. Actually, I am just one of those who are from the generation of artists who breathe, eat and think house music 🙂
How is the House scene in Luxembourg and where do you like to hang out?
At the moment, House Music is growing in Luxembourg like never before. More and more djs and promoters are throwing underground parties and also inviting international djs, This is the reason why I have achieved in 2014 my project of opening the first dj school in the country that have students coming from all cross Europe right now! 'Le Palais' is my favourite spot right now. Great place, trendy people and great djs. I also have my monthly residency there.
How did you get your first break?
My first real break came with my remix for chart buster Loreen (Eurovision winner). This was released on Warner Music.
You've just released the remix package of your big single 'Reach Out' with Terry B! Who have you selected for remix duty and how do they sound?
I have received more that 12 remixes from great producers but I was looking for a specific sound that also fit to my Terrace Mix. I wanted to make it all in one. The Dutch producer Benny Royal, Barcelona's Zonum and the Manchester's Kleen Kutz with G-Base kook up the right dishes for me.
What's your own personal favourite production of your own that epitomises your sound?
I think "I Love America" featuring the NY's Emory Toler that was released on Urbana Recording and also was remixed by David Penn, Rober Gaez and Andrey Exx defines my sound exactly.
How do you go about writing a new track?
I write every single track in my head for about a week or two and listen a lot to the new sounds of the tracks that I select and works fine for my shows. Then I go to the studio to bring it all out!
You run your own label, which artists have released with you and what are the essential sound credentials for a Gaga Records release?
The guiding principles of the label are simple: to sign, support and promote a varied roster of innovative artists producing exciting, fresh and groovy House/Tech music. Dedicated to supporting new talent as well as bringing the hits with established producers such David Penn, Lenny Fontana, Eddie Amador, Dany Cohiba, Jonathan Ulysses, Coqui Selection, Elecronic Youth to name few…
Where is your favourite place to play?
One of my real favourite place is Mamaia Beach in Romania. You need to check this out because it's seriously getting as popular as Ibiza soon 🙂
Where can we see you play live this summer?
Actually Mamaia Beach is going to be my hot spot this year among other bookings that are planned in France, Germany, Morocco and of course, Luxembourg.
Who are your favourite 5 producers right now?
Hard to say… There are a lot of great producers out there! 5 is to short list but I think Roger Sanchez will always have a special touch for me. MR V always keeps the quality, Mike Vale is top, Supernova are gifted and Stefano Noferini, always has the right groove…
Which record holds the most precious memories for you?
'E Samba' from Junior Jack and 'The Underground' from Celeda are my top records of all time!
What's coming up next for Sam Skilz?
Next week I am releasing a new Tech House single with my buddy David Bernardi on UK imprint, Krafted, including a big remix from Paul Sawyer. It's already been included in the Ibiza 2017 DMC Buzz Chart. Stay Tuned!
'Reach Out' (Remixes) is out now on Gaga Records.