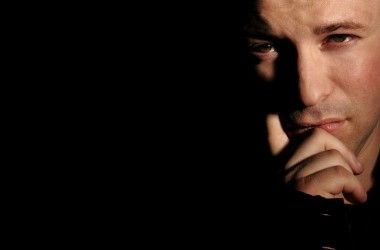 60 seconds with… Darren Tate
You might know 8 Ball as DT8 Project, Angelic, Citizen Caned or even Jurgen Vries? Whichever form you recognise the man, what is undisputable is that Darren Tate is an award-winning, international DJ and producer, who has left his trademark fingerprints all over modern dance music as you know it! And, as sure as the sun will rise in the morning, he's back again this time under his 8 Ball moniker, along with Marc Vedo and A Boy Called George to release "Sunshine" on Zulu Records! A stomping, tribal powerhouse that is sure to be this summer's hottest tune.
We're ditching the idioms for a moment to have a word with the man himself about his thoughts on summer, musical instruments and the pressures of working alongside some of the country's best known musicians.
For three Brits who probably aren't used to that much sunshine, how did you manage to give the track such an authentic summer vibe?
It is astounding isn't it? We must have sunshine pouring from our hearts and our minds (please shoot me).
You released a different version of "Sunshine" a few years ago as Funkysober – what made you come back to it?
I think none of us were happy with the results first time; the record was great but we felt much more could have been done with it – so a revisit made sense…
Have you got any plans to release more music with George and Marc?
We did do a follow-up called "Into The Deep" but we haven't done anything with it yet. I've also worked with Marc on various other releases such as "Body Rock" on New State and "Saxy Thang" on P P Music. Plus we did a remix for George Michael a while back.
You've been known to produce classical re-works of some of your tracks – can we expect one for "Sunshine"?
No. All my current classical projects these days are centred around film scoring.
When you work with iconic people such as Boy George, is there a level of expectation about how successful the end product needs to be?
For me it doesn't matter who you work with the key thing is quality throughout. It's as important to get it right for myself as it would be for anyone else!
With a fair few production pseudonyms under your belt, do you feel more comfortable producing as one name over another in the studio?
Not really. The main reason being each project presents different challenges and for me the more variation the better.
Guys like Disclosure are bringing Deep House back to the mainstream. Do you worry that it will end up the same way as Dubstep, with a lack of credibility?
Often scenes that are taking off in the underground have big cross over moments; it's a question of whether they reach saturation point. Progressive house didn't stop being cool because of records like 'Rapture' and 'Touch Me' each record was unique and it wasn't overkill. EDM on the other hand…
Is there anywhere you're particularly looking forward to playing the track out at this year?
I can think of one particular Spanish island beach date where I think the track will absolutely hit the spot.
And finally, you're a classically trained musician – for you, which instrument is synonymous with summer?
I would say the guitar is probably most synonymous with summer music due to its relationship with the Balearic vibe.
OUT NOW – ZULU018 – A Boy Called George, 8 Ball & Marc Vedo Ft. Sharlene Hector
http://www.beatport.com/track/sunshine-feat-sharlene-hector-my-digital-enemy-remix/4325488