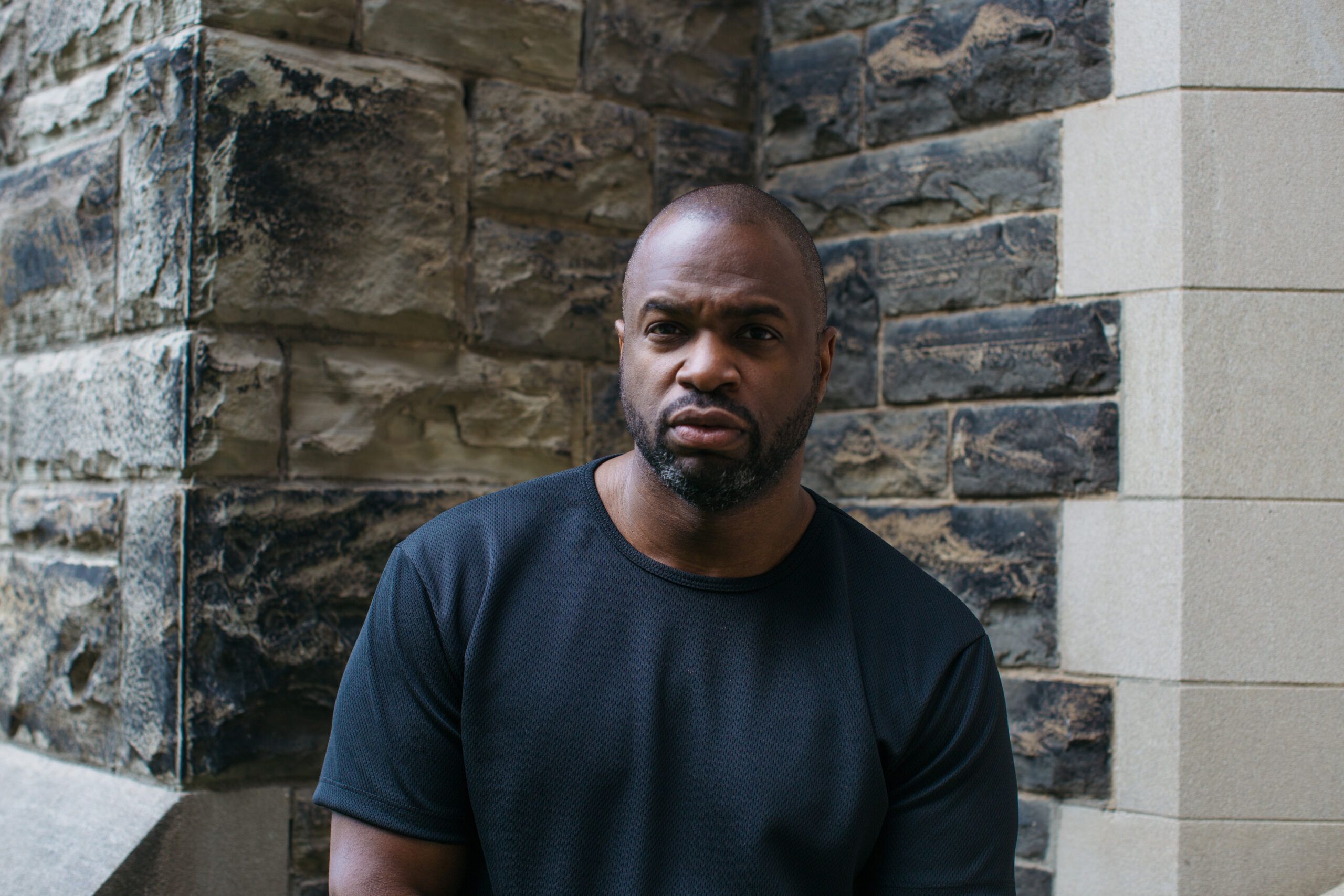 Behind The Scenes of Demuir's 'TruSkool' album
Toronto's Demuir is without a doubt one of the freshest and most hard working House Music producers to arrive on the scene in a long time – big name producers and fans alike are buzzing about him! His new album 'TruSkool' has just dropped on DJ Sneak's Magnetic Recordings, so we thought we'd best check in quick to see what all the fuss is about..
Hi Demuir, for those who may not know, tell us a little bit about yourself and your sound?
Hello! I'm a DJ, Producer, Musician, and Remixer endorsing the true sound of underground house music. I DJ / Produce in many sub genres of house music including Jackin', Techno, Tech House, Deep / Afro House, and Samba with a bit of Hip Hop instrumental action. J I make the distinction of 'true' because I want people to be very clear on the fact I adhere to what represents our culture and not a prescribed formula or interpretation of what underground music would sound like in a watered-down consumable format. You got
Steve Aoki and a cast of others for that. And I say this not to be insulting, but it's just a fact… They, in no way shape or form inspire what represents my sound or this culture. I can respect the grind it takes to package and sell something to the masses, but there is a real difference in what real underground house music is versus what is packaged and made consumable for the masses, which does not necessarily capture the true spirit and essence of house music.
My sound is sample heavy and complimented with musicianship to give things a more organic and soulful feel in the genres I produce in. I consciously uphold this because I've seen some great producers get lost along the way and "jump ship" from a sound that is true in its' representation of underground house music to try and deliver something more consumable for every other reason that does not include the progression of this music.
What can we expect from your new album 'TruSkool'?
Listeners can expect an album that delivers inspiration from old and nu school sources in the conversation of underground house. I was going for a sound that reps the underground and, at the same time, pushed forward with some diversity from different genres thrown in. It was imperative that people understood such diversity can be rooted in something that is complex and soulful.
Define the meaning of TruSkool?
TruSkool is truth that enables the advancement of our music by recognizing the influence / contributions from Old School factions, while taking opportunity to engage Nu School thoughts on underground music. Both schools of thoughts matter and compose the 'realness' in this underground thing.
I was just so tired of these arguments amongst us about what real house music is. What has this come to? House music is premised on the spirit of bringing people together no matter when they were born, background, demographic, etc. It's all about the musical connection, but these arguments were putting that into question.
Music has historically looked backwards, even for a moment, to help advance us. For example, I have a track on the album entitled "2.5 Bars – It Work Tho (Innovate)" exemplifies this because the inspiration of creating a loop at 2 and half bars comes from ATCQ's "Electric Relaxation"(Old School – which is 3 bars), which technology allowed me to manipulate (Nu School) things into something that is different and newly introduced to our music.
What were the highlights in putting the album together and what inspired it?
It was pure fun going record shopping and coupling that with my own interpretation of how things should sound. Aside, from the concept of what 'TruSkool' is, I had some great inspiration in putting the songs down because they are real life things. Everything from my friend Aki's suggestion on a sample to use for the Tech House track, 'Call of The Sound' to my internal conversation of having arrived in the music scene with 'It's My Turn' to the calling out of weak and unaccountable people in the "Coward in Aries" – lot's of Mr. G in that one, but the snare game is all mine. LOL.
How long did it take to make and did you intentionally make it with the dance floor in mind?
The album was made over a course of a year. I often post tracks that are a work-in-progress and the earliest bits can be seen on my YouTube channel with a different song title entirely. For example, "It's My Turn" was originally called, "Talkin' Gangsta" and was posted back in May, 2015…I was working through the concept of that tune and then things really came together in April 2016.
I usually make songs for the dance floor and envision what it would feel like because that's primarily what our music is meant to do and why people come to hear a DJ take them on a journey.
What was the most important piece of studio kit fundamental to creating the album sound?
My UAD Apollo Quad 8 and Apollo Twin have enabled me to get to that analogue warmth. Don't get me wrong, it's not necessarily what you have that defines the outcome at all times, but the investment has worked out nicely for me.
What do you enjoy most about producing?
Very similar to DJ'ing, I enjoy the intermingling of having a notion to create something special and the serendipitous effect that can happen throughout the process.
What's your Achilles Heel when it comes to producing?
I think sample packs have fulfilled this role when laziness sets in. I do think there are some good opportunities presented from sample packs, but people have to be willing to put the work in and get into things with a mindset to create something different.
Record digging is not necessarily a safe haven from laziness either. We went through a period of constantly hearing the same recycled samples in house music for a bit. Especially in Jackin' House where overused and predictable samples were laid down and packaged as new material when, in reality, should have been called an 'Edit' and / or offered as a free download. I made 2 videos about overused samples in house music, which caused a bit of a stir, but for the most part people agreed with me.
As an example, I respect Kenny Dope's use of Chicago's, 'Street Player', but we ought to leave that alone because it's been rinsed and chopped to bits. Come with some new ideas while respecting how Kenny and other cats put stuff together.
Who are you musical heroes?
I have so many, but Herbie Hancock will always be a stand out for me because of his contributions in such a broad range of music. I can go on about many others, but I often wish I could play like him. He's just amazing on so many levels.
In terms of electronic music – Derrick May, Sneak, Mark Farina, Nick Holder, Derrick Carter, Todd Terry, Armand Van Helden, MAW, Osunlade, Carlo Lio, Smilk, The Junkies, and Nathan Barato. All these guys brought something different to the table each and every time.
Who would you most like to have a DJ battle with?
LOL! That's dangerous. I'm not a turntablist, so I would get nailed up pretty good, but I'm down for a B2B with anyone. Hit me!
What's next for Demuir?
I just had my guest mix and interview drop on Roger Sanchez' "Release Yourself", which was a lot of fun and my new management team has secured a reputable booking agent to handle my North and South American gigs while we weigh out representation for Europe. Music wise, I have paired up with Cynthia Amoah again, who is an incredible vocalist from Toronto for a vinyl release to showcase my interpretation of Afro / Deep soulful house coming to Osunlade's Yoruba label with massive remixes from Nick Holder, Karizma / Kaytronik, and N'Dinga Gaba and other project slated in the New Year.
'TruSkool' is out now on Magnetic Recordings.
https://www.facebook.com/DemuirBeats/
https://twitter.com/djdemuir