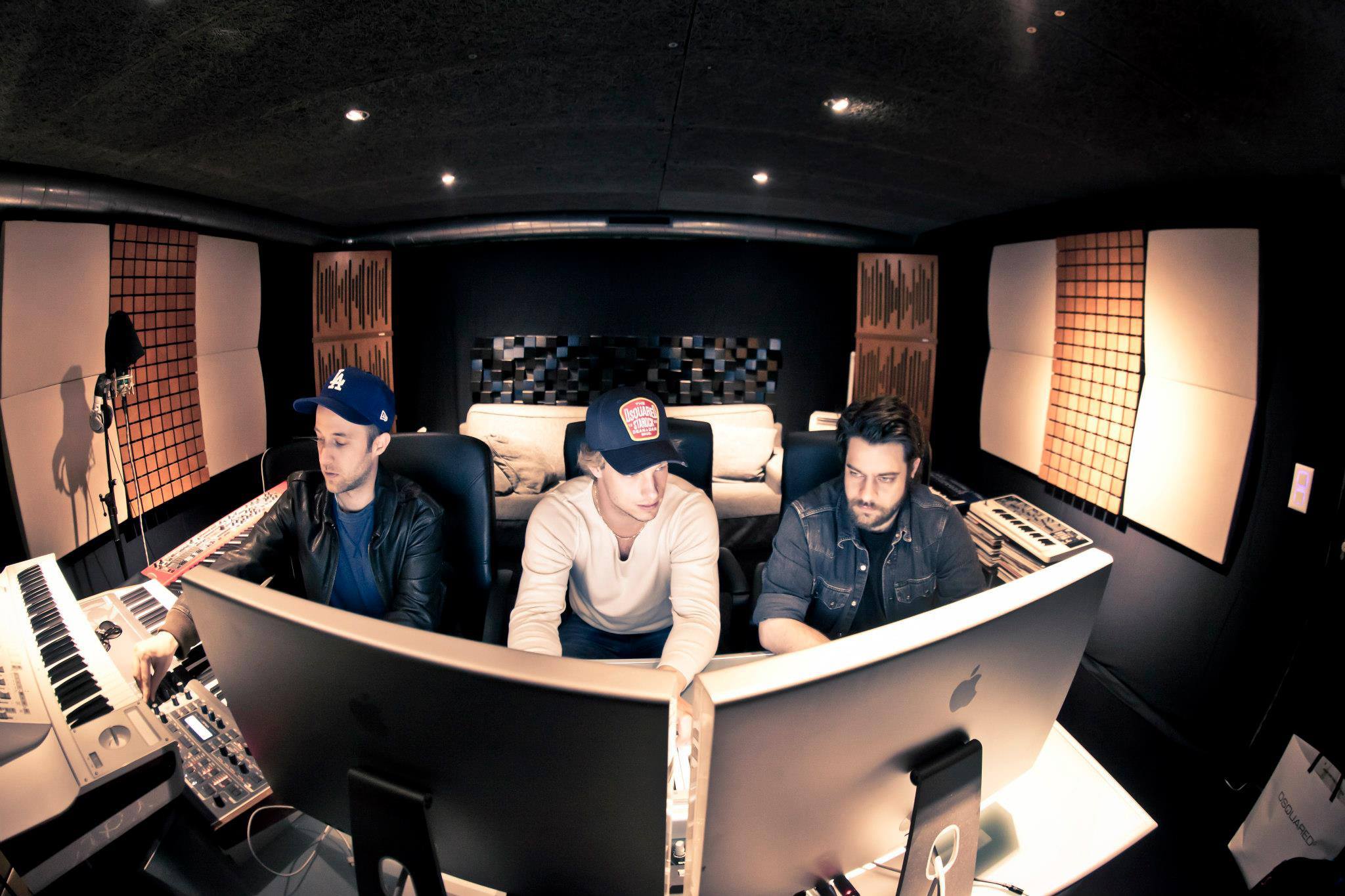 60 Seconds with… DBMM
DBMM is the abbreviation for "Discoburger Music Monster", a combination consisting of the three producers and DJ-pals Patric, Marco and Cédric. Hailing form Zurich, Switzerland, their beats have been getting more and more plays on the circuit over recent years. We sat down with them to find out how the chemistry works between the 3 of them, and what they have planned coming up in the near future….
Hi DBMM, how are you guys? For anyone who doesn't know would you like to introduce yourself…
We are 3 guys marco, cedric and patric, from zürich switzerland, producing house music and running our own label called indiana tones.
Firstly tell us how you three met each other, was it through music or was it a friendship that developed into a musical project?
Marco and me (patric) are brothers that grew up near winterthur. we started to dj and produce our first own beats in the late 90s. A few years later, we moved to zürich and started to throw parties… that is where we have met cedric and we decided to conquer the world together ?
So you're all from Switzerland, what was the music scene like over there?
It all started for us around 1994 or just a few years earlier, with the whole techno movement around the now famous streetparade. First it was more of a niche for dreamers and hippies but quickly became a movement that grew bigger and bigger. Zürich today has a very well known techno and house scene with international djs visiting every weekend.
Growing up were you guys always interested in music? What inspired you delve into the electronic music scene?
Yes, we loved music from the very beginning. We started with playing trance and techno before we got introduced to artists like todd terry, jamie lewis and daft punk.
So your latest release is forthcoming on Indiana Tones, how did the relationship with the label come about?
Indiana Tones is our own label and home base since 2015.
You collaborate with YNOT on the track, how did this come about?
We met through our friend FREY from germany and decided to work on a track together.
If you could collaborate with any artist on a musical project who would it be and why?
Good question… i mean daft punk would be cool ?
How do you guys work together in the studio? Do you have a set process or do you freestyle it every session?
Marco is actualy our creative mastermind. He is responsible for the first ideas and I'm more reponsible for the final mixdown, the arrangement. Unfortunately cedric has moved to germany and is busy with his own projects at the time, but we are looking forward to a reunion and some new tracks by the 3 of us.
What is your set up like, do you have any signature hardware or plugins you use regularly?
We work with ableton, many many vst plugins like the diva, a virus synthesizer and a proper midi keyboard.
If you were able to play anywhere in the world where would it be and why?
Another good question that is pretty hard to answer… fabric in london would be cool or amnesia in ibiza.
Besides the music, what do you get up to in your spare time?
We all love different things, marco and cedric both love to be creative in any kind of way while I am more focused on my role of being a father.
Lastly, tell us a bit more about what you have lined up for the year ahead?
We have always wanted to do an artist album that shows all our different styles and influences. We are looking forward releasing it on indiana tones in 2018.
DBMM's release 'Yeah Boy!' is out now on Indiana Tones
Grab it here – https://www.beatport.com/release/yeah-boy%21/2036269