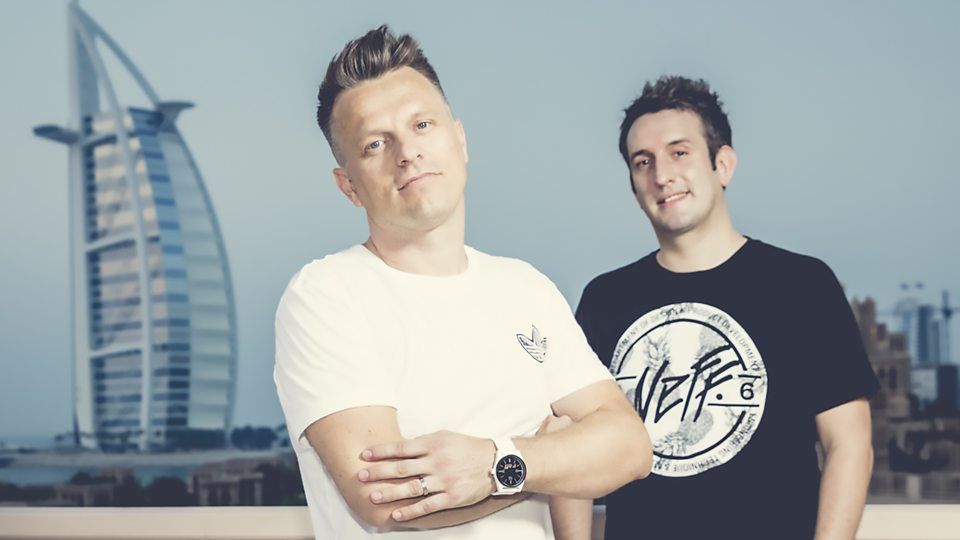 60 Seconds with… Hollaphonic
The Dubai based Hollaphonic boys are back with their new single 'Don't Walk Away' this week. They have collaborated with Dutch artist Quino and vocalist Brit Chick on this catchy new house anthem.
Can you sum up your new single 'Don't Walk Away' in three words?
Strong Soulful Love
What was the best night out you have ever had?
Opening for Tiesto in Dubai surrounded by family & friends was pretty special!
What is your favourite tune of all time?
Shapeshifters – Lolas Theme OR
MJ Cole – Sincere
Who were you earliest influences in dance music?
MJ Cole was the first moment we started to admire production
What was the 1st record you bought?
Snoop Doggy Dogg – Doggystyle
What was the last record or track you bought, downloaded or streamed?
Fono – Feet on the Ground
What record can you not stand?
We're pretty embracing of anyone that decides to be creative, if you know a track that is hateful or negative…. We don't like that one!
What is your greatest passion apart from music?
Cooking & Food
You are having a party, whom dead or alive would be first on the guest list?
Michael Jackson & Princess Diana
Can you cook? What is your signature dish?
We both love cooking… Apple Crumble is Greg's specialty
Hollaphonic x Qunio ft Brit Chick is OUT NOW
FOLLOW HOLLAPHONIC:
http://www.hollasonic.com
https://www.facebook.com/Hollaphonic