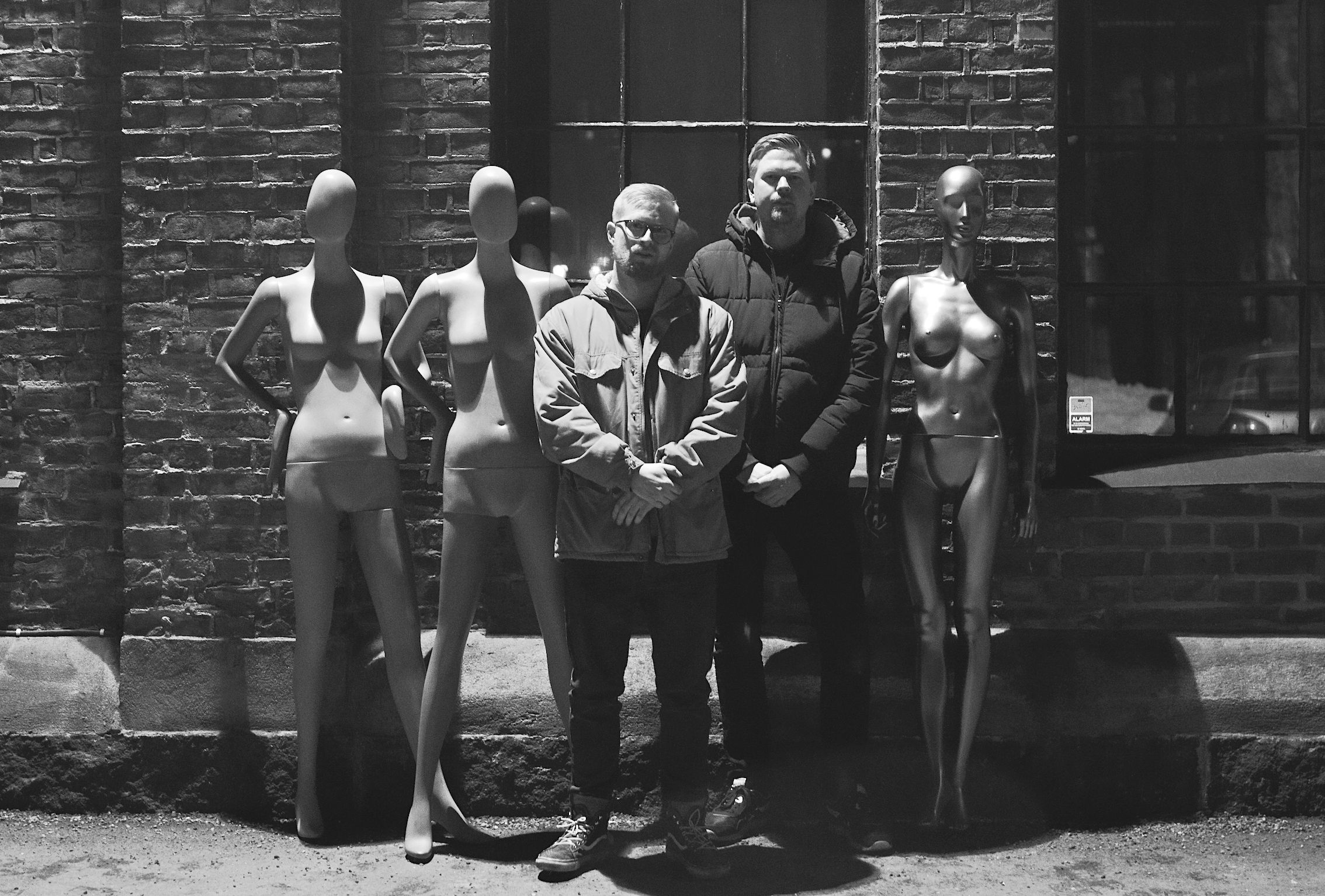 60 Seconds with… De Fantastiske To
As they drop their new Saharaball EP on Black Riot Records, we grab 60 Seconds with the quirky and hugely talented Norwegian duo De Fantastiske To…
Hi Marius and Ravi, what have you been up to since the start of the year?
Hi there! We've been pretty busy with working in the studio and DJing in clubs!
How and when did you first meet and start producing music together and what was your first release?
Our first release was an EP on Paper Recordings a few years back. Marius and I met through DJing at some of the same clubs in Oslo, and got to talking about music pretty quickly.
Describe your sound in 5 words…
Ehhhm…. Next question please 🙂
Your music moves and shakes between genres from balearic to disco and tech, who or what inspires your productions?
A bit of everything, ranging from music we love to life in general.
Your new 'Saharaball EP' is just out on Black Riot Records which we love, how does it sound?
'Lettbeint' picks up the happiness of a jolly good night out under the Disco ball and 'Saharaball' is more of a sleazy bottom-heavy basement club burner.
There are also remixes from Yam Who? and Alinka, what did they bring to the table and are you happy with the results?
Varied, percussive, melodic and sleazy 🙂 Great remixes from both, Yam Who? brings this more straightforward-proto sounding version and Alinka goes full frontal!
Do you have any plans to make an album in the near future?
At the moment we're content with the EP as a format for our music, but who knows!
Are you working on any separate projects at all, what can you tell us about those?
Ravi makes music as "Rave-enka" on the side, in addition to being part of some super secret projects.
Marius im booking at this club in Oslo , and doing some stuff on the side, but i dont have time at the moment to focus on side projects.
So far you've released on labels such as Black Riot, Paper Recordings, Trunkfunk, The Antidotes, Beatservice, Omena, Midnight Riot and ISM. Have you got a particular favourite release or remix and why?
Ravi: My favourite has to be the EP we did for Paper Recordings with Kristina Dunn on vocals for one of the tracks. What a voice! Incredibly happy to have worked with her.
Marius: Second that !
When In the studio, who does what and have you got any rituals or bad studio habits?
We both have our independent setups that are synchronized over MIDI (thanks, Dave Smith!). This includes synthesizers, samplers, drum machines and effects units we use as we see fit.
As far as bad habits go we tend to bring drinks into our studio, but we're pretty good at keeping all fluids away from our desks and equipment.
What was the first dance record you bought?
Ravi: I honestly can't remember, but it's definitely not in my collection anymore!
Marius: I bought some vinyls of my neighbour, something from Blaze I think.
Who was the last DJ you saw playing and where?
Ravi: I recently had the pleasure of hearing Lil' Louis play in Oslo , and oh my was it good!
Marius: I had the pleasure of having Hercules & Love Affair playing at my club, and it was amazing !
Who are your current top 5 producers?
In no particular order:
The Maghreban
Matthew Herbert
Dave Aju
Hercules & Love Affair
BOSQ
When it comes to your dj sets are you strictly vinyl and do you do a lot of crate digging?
We play the music we love on the formats available – some things you only find on vinyl, other things are digital, so it's more based on that than anything.
Who else is rocking the Norwegian scene that we should know about?
Ravi: I'm a huge fan of Martin Wold's work, and his new band, Inter. Some real nice Norwegian disco there. Magnus International is also a favourite of mine.
Marius: Sex Judas which we had the honour of working with twice, just released this amazing album on Optimo!
Oh… and Skatebård!
What do you like to listen to when you're not in work mode?
Ravi: It varies, but I love putting on jazz records when I'm at home and need to unwind.
Marius: The latest Nu Guinea album is on constant repeat at home!
What else should we be looking out for from you in the next few months?
We have our new Rett På Sak EP' coming out on Paper later this month and we're trying to finish some more projects in the studio.
De Fantastiske To 'Saharaball EP' (incl. Yam Who? and Alinka Remixes) is out now on both digital and vinyl on Black Riot Records.
https://www.facebook.com/defantastisketo/
https://soundcloud.com/de-fantastiske-to