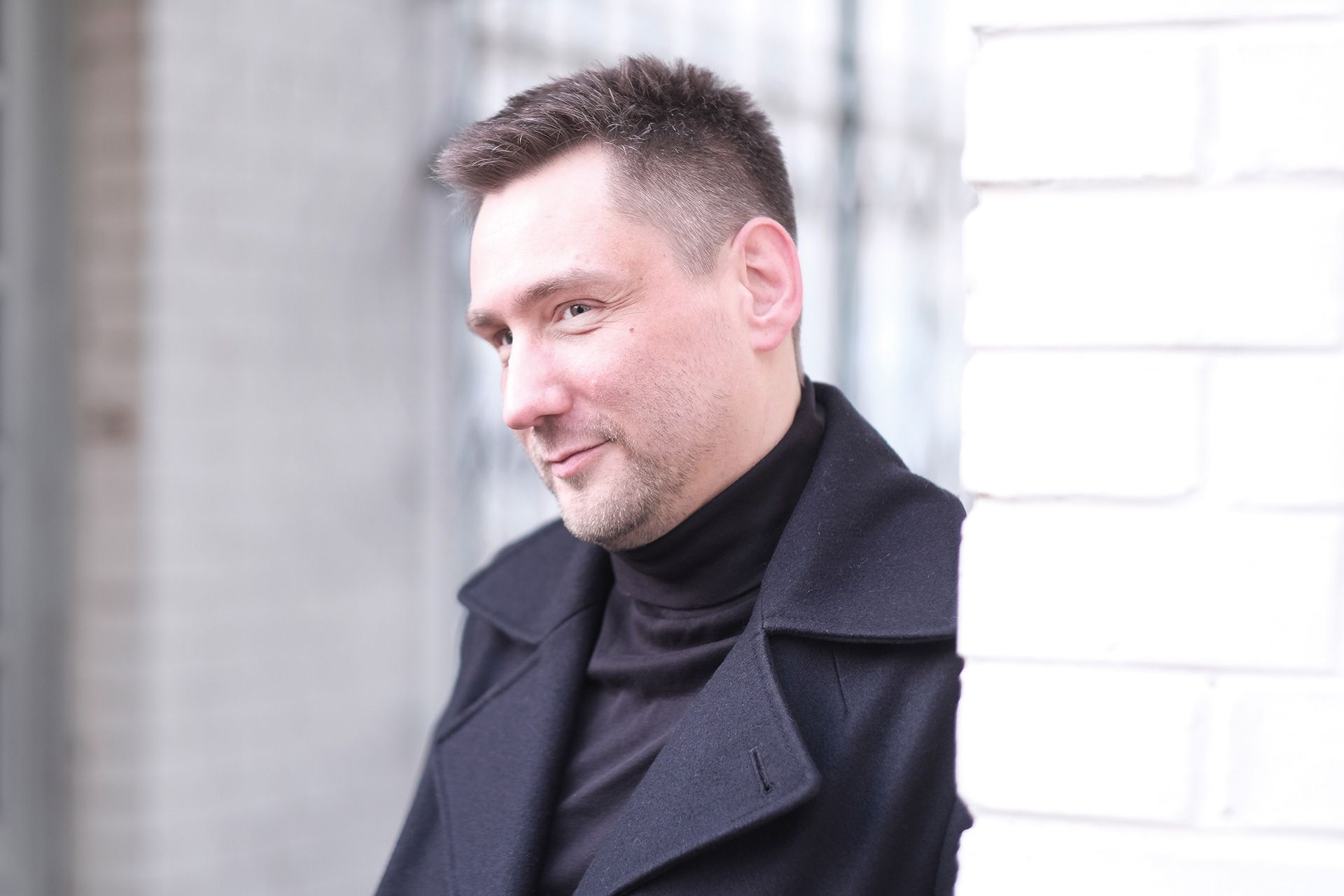 Introducing…. Celvin X
Introducing: Celvin X
Since 1995, music has been Celvin X's passion. The German born DJ and producer had a selection of tracks released in the 90's when Techno was still in its infancy, before retiring from touring and production to focus on his other interests. But, 2018 saw the return of the production powerhouse. Releasing his first EP of the year on the acclaimed NAKED LUNCH Records, and with much more in the pipeline, it is fair to say Celvin X is back with a bang. We caught up with the music maestro himself to explore what lies ahead for the veteran, and what has changed in the industry since he was last here.
Hey guys! What's new in the world of Celvin X?
The last few months have been very strenuous and exciting at the same time. I spent a lot of time in the recording studio and I'm really looking forward to the parties and festivals!
If you could sum up what you do in one sentence, what would it be?
To inspire other people with my great love of Electronic music.
What made you decide to start releasing music again?
He who has sniffed the air of the big stage once in his life, will always miss something. For me, DJing is a part of my life and I missed it a lot the last few years. Now I'm back and I feel complete again!
Do you feel a change in the industry currently happening?
Of course I feel the change, many things have changed, many things are not the same anymore. In the past it was not easy to find a label for a release. The selection procedure and quality management were correspondingly high.
Today you can start your own label or publish directly with a distributor. As a result, we no longer have consistent quality and the music has become a fast-moving mass product.
On the other hand, even small and unknown artists now have it easier to release a production.
Whats your opinion on the digital side of releases and promotion, do you think it is positive or negative for labels and artists?
Everything has its positive and its negative sides. In the past, it was often very difficult to quickly try out your track in a club, since CD-play wasn't as often represented in clubs back then as it is today. It took several weeks from the day in the studio to the finished record in the record store. Many people had to deal with your product and the distribution was lengthy. It's no comparison to today. Today I can sit down in the studio and release the title next week on Beatport.
Unfortunately, with increasing speed, music has degenerated into a disposable product. Today a title is bought, played and forgotten. In this context, the quality of many productions has also deteriorated – quantity often takes precedence over quality.
Are you excited to be back? Does it feel any different to the last time you were releasing?
When I hung my headphones up as a DJ years ago, I thought I experienced the best and the time had come for me to say goodbye to the scene as it had become back then. The scene has changed, times have changed, and I've changed.
Today I enjoy being a part of it again and it's an incredibly good feeling. When I look into the faces of the party people, see the shine in their eyes; glistens in the colorful disco lights, feel the basses hum, then I know that I am right where I want to be. Exactly this feeling of euphoria and joy is what I missed the whole time.
What do you feel is the best release you have put out to date?
I like everything I released; otherwise I wouldn't have done it! For me, every title has its own story, its own inspiration and influence, whether it's a trip to another country or just a damn good party night.
What are the big plans we can look forward to over the next few months?
The next few months will certainly be very exciting. At the end of June I'll release a new EP with my good friend DJ Link from Portugal. We could win DJs like A.Paul, Jon Connor and Robin Hirte for remixes and release them on the label Naked Lunch. If all goes well there will be two more EPs, in July and August, of which I can only reveal the following; "they will be real bombs".
Finally – digital or analogue?!
This question is really mean because I love the good old analogue technique; its warm sound, the fun of mixing with the big black vinyl. But time does not stand still and I wanted to develop myself further, not to pull a heavy aluminum suitcase with all my music behind me anymore. Yes, I love today's digital technology as it allows me to jump back and forth in a track, change an existing arrangement or play with it. Today I spend more time celebrating with my guests and reacting to them than before. But to me it's still the person who defines and creates the set; the technical equipment is just a smart support.
Today the sound is more important to me than ever, so I only use high-quality audio files (AIFF & WAV). I deliberately play without mp3 files!
Thanks for chatting to us!
Thank you for your time and interest.
Celvin X Online
https://www.instagram.com/djcelvinx
https://soundcloud.com/celvinx
https://www.facebook.com/djcelvinx
https://www.celvinx.com