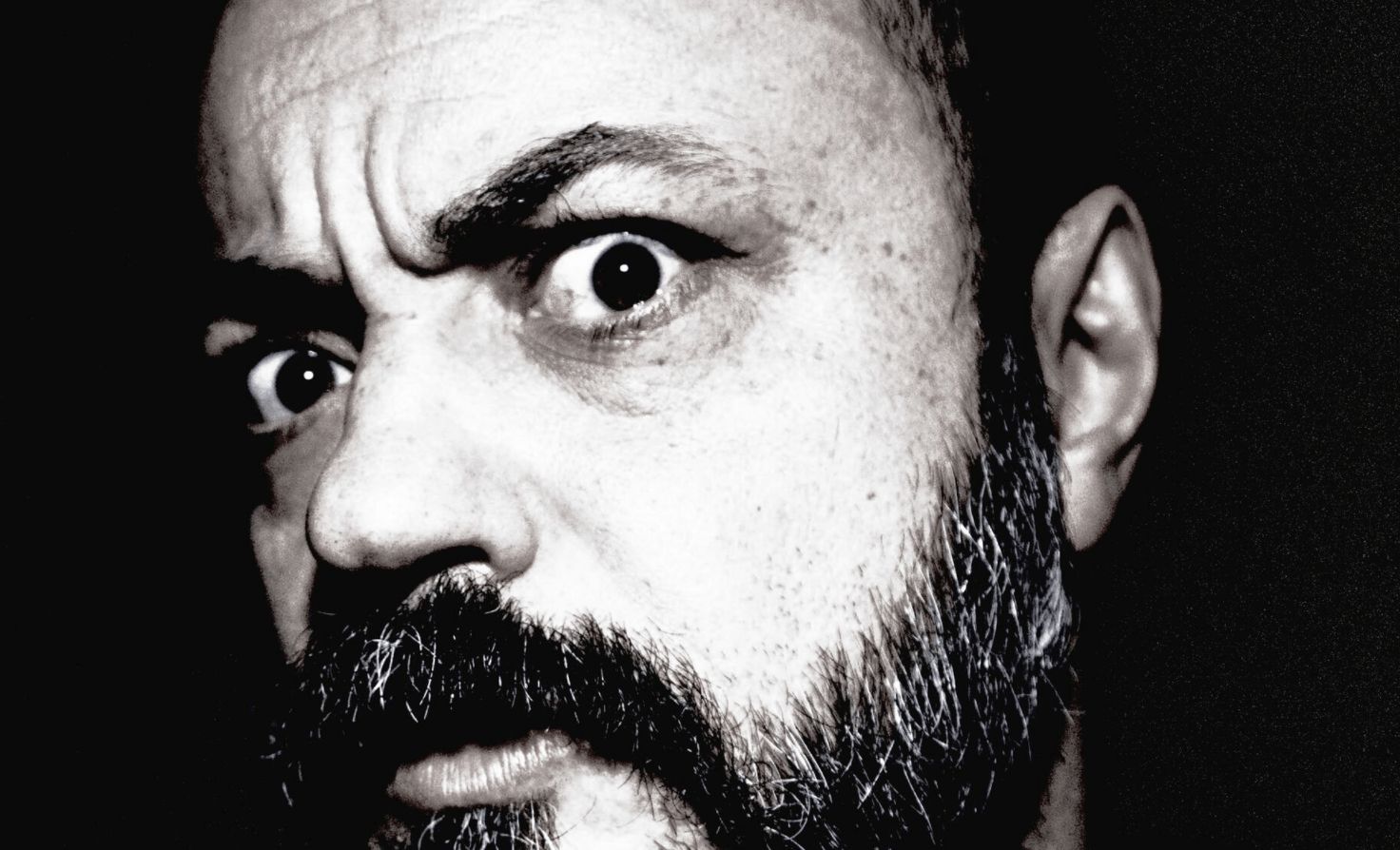 60 Seconds with…De Gama
Samosa Records boss and producer De Gama talks with us about the inspirations behind his music, his favourite gear and more. De Gama's latest release 'Funktastic EP' is out 20/04 on his vinyl only Samosa Records. Read what he had to say below.
Can you remember the track or album that made you want to create music of your own?
I started working in a recording studio when I was very young, several years ago, before hard disc recordings(!!!). I'd collaborate with different musicians about the choice of sounds and editing of tracks, generally in the studio they needed someone to say what to remove and what to leave in the arrangements…especially remove! From there I went to drum programming and arrangements, until I decided to invest in my own keyboards and drum machines and open my own studio, but it was a while ago. Anyway I think the track that most of all brought me to decide to be able to do it alone, while not really being able to play an instrument, it was Can We Live by Jestofunk (I loved Ce Ce Roger on John Carpenter's The Duke Arrives).
What is your earliest memory of music?
When I was a child my father used to listen to Steely Dan, Gino Vannelli, George Benson, Daryl Hall & John Oates and I was there…
Who or what has been the biggest influence on your music and career so far?
I think it is the love for the music, I'm still looking for the perfect beat!
Your music has quite a retro sound. Do you rely on samples, live instruments or production equipment or is it a mixture of all three?
It is certainly a mixture of all three: in many cases I take inspiration from a sample, either vocal (some acapella) or instrumental (a riff or whatever), I start working using filters, compressors, chorus, delay and adding drums then. If necessary, I give a call to one of my musician friends for a bass session, guitar or whatever.
What is your favourite piece of equipment that you own and why?
Once I would have answered my collection of Roland drum machines from 606 to 909 passing through the 707, 727, 808 (my favorite) and my keyboard TX 802 (DX7 on rack) or Super JX, but right now, I can tell you my Old School Drums Libraries Collection, my Ableton Live and obviously my records !!!
Can you remember your first performance as a DJ? How did it go?
I remember well, I was very excited then, it went very well for me and my friends … for the club manager, who asked me to play more mainstream it was less!
Do you have any horror stories from your early days of DJing?Fortunately not, apart from the ugly music played by some DJs !!! : D
What is your favourite place to perform and why?
Obviously in small clubs, but in recent times I really like playing on the beach from late afternoon until evening: there is always a special atmosphere, especially at sunset, and you can also play things that go beyond the traditional concept of dancefloor.
Has the scene/industry changed much since you started out?Yes, very much, the advent of internet and technology in general has completely changed the initial concept of DJing, which was above all love and respect for music, whatever your genre. We listened a lot and we tried to improve in technique and knowledge of that immense ocean of music that was only available on vinyl … now in some cases it seems more important; Instagram, followers, posing … but the game is not over!
What advice would you give a young DJ/producer starting out?Above all, always have respect for the music.
'De Gama – Funktastic EP' is out 20/04 on Samosa Records.
Pre-order it here.