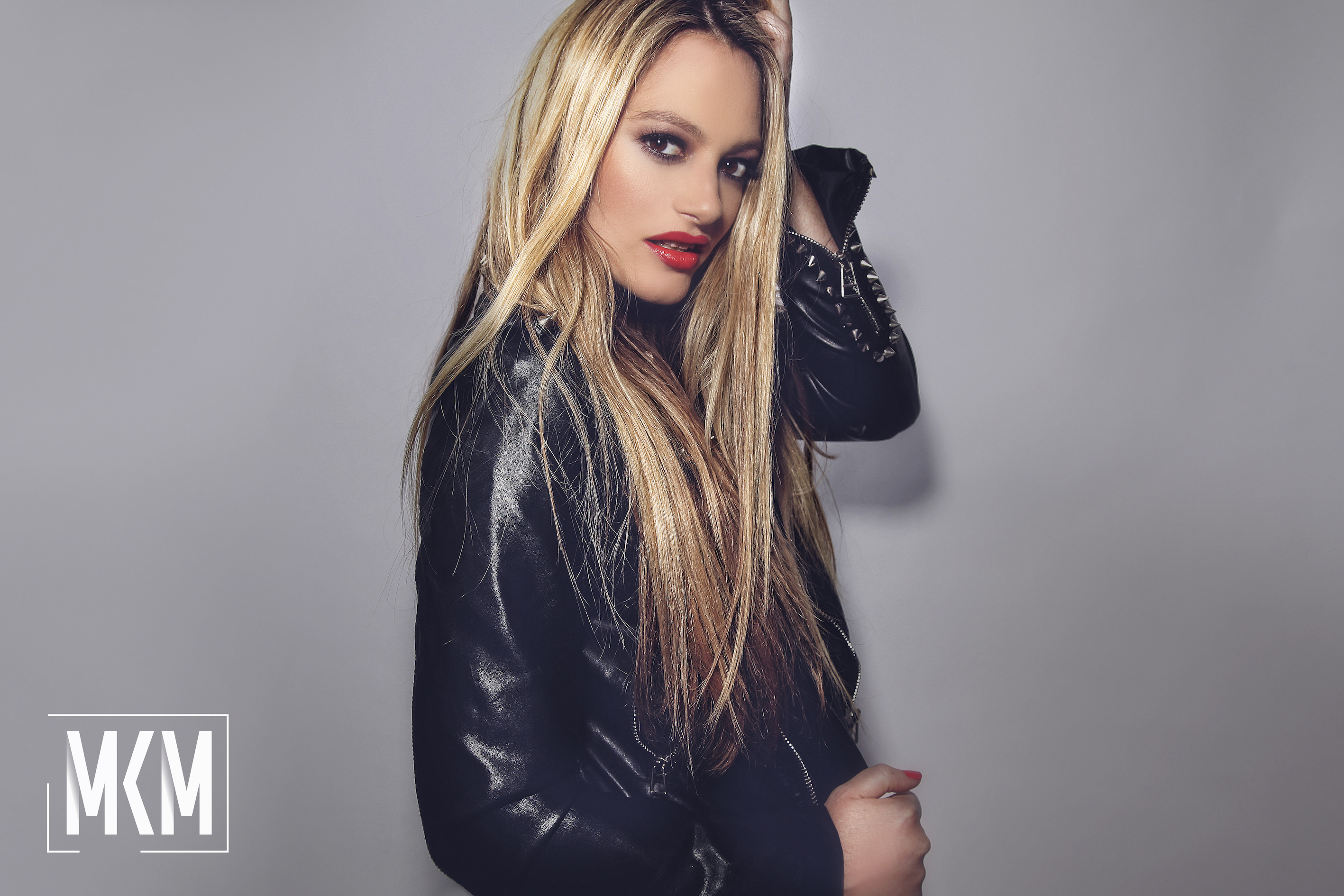 60 Seconds with… MKM
Emerging from a background of House & Garage, Miss Kelly Marie has since featured on a mammoth list of DJ line-ups, radio shows, flyers and music releases. Heavily influenced by an upbringing of Latin, Funk, Disco and Soul, Miss Kelly Marie's diverse sound and distinctive image ensuresa dedicated following wherever she plays.
We chatted to her this week…
Hi Miss Kelly Marie, what have you been up to since the start of the year?
Hi so I have been based in Goa from the start of the year, so have been avoiding the Winter blues and traveling from there to all my events!!! 🙂 Happy face !!
Describe your sound in 5 words…
Soulful, uplifting, musical, funky and with a groove.
Your new single with Liz Jai 'This Is Love' has just been released which we love, what can you tell us about it?
I was working with Liz with a live project called High On Heels, absolutely Loved her voice and after recording her in the studio, we talked about doing some original material. Liz mentioned a track she had already written and played me the idea which I instantly loved. So I took her vocal and after trying a few ideas, this mix is what we decided that we both loved. There is also a great remix from Richard Earnshaw on the package.
The release has landed on Richard Earnshaw's Duffnote Records, how did you hook up with him and the label?
I sent the song to Richard as I have always loved Duffnote and everything Richard touches and thought it would be a perfect home for the track.
Who else have you been working with on MKM projects and who would you most like to get in the studio for a future collaborative release?
I mainly work on music for the live project I am involved with, however I am sitting on quite a few tracks and slowly releasing them or finding good homes for them to get them out there. I have always wanted to work with Omar, I love his voice and his vibe.
When In the studio, have you got any particular rituals or bad studio habits when writing your music?
I wouldn't say I have any rituals as such, but bad habits are definitely not finishing things, complicating things and sitting on music for to long!!
What is your favourite tune of all time?
Can I say a few? Roy Ayers – Everybody Loves The Sunshine, Chaka Khan – Ain't Nobody, Lovebirds – Want You In My Soul and Michael Proctor – Love Don't Live.

Who are your current top 5 producers?
Joey Negro, Disclosure, Little louis Vega, Richard Earnshaw, Nigel Champion and Martin Solveig.
You've a busy DJ tour schedule, what's been your favourite gig this year so far and where are you most looking forward to playing at this Summer?
Really enjoyed playing at Leopard Valley in Goa, its always such a great vibe and enjoy playing outdoors under the stars. I also enjoyed our live set with High On Heels in Abu Dhabi for the Golf championships, again outdoors. I'm looking forward to all our events this year, I'm back at Baltic Soul in April and in Ibiza quite a bit this summer too and also getting to play in Israel where I have always wanted to visit .. I'm generally excited about all the gigs.
Who was the last DJ you saw playing and where?
It was last week at leopard Valley in Goa, DJ Eve Carey played after me and we stayed around for her set.
You're part of the all girl outfit, High On Heels, how's that going?
Its going great thank you, its been over decade now and I am always inspired by our events and the artists who I get to perform with. Its such great fun and I'm really excited about this year with our events all over world. We have been building the music for a new lounge project, so really excited to finish that and start road testing it soon.
What do you like to listen to when you're not in work mode?
Sometimes nothing!! But I do love all types of music. At the moment its alot of Indian music as I spent 3 months there and I'm in love with the music and the different scales they have.. But generally I listen to jazz, chill out, lounge and soul.
You've been in the music industry for a long time, looking back what precious piece of advice would you give yourself?
Be true to yourself, stick to what you love, follow your own path and everything happens for a reason.. and its a good one!!
What else should we be looking out for from you in the next few months?
More music!! And hopefully I will get to share the dance floor with some of you soon xx
'This Is Love' will be released on Traxsource promo on April 6th / Full release April 23rd 2018 on Duffnote.