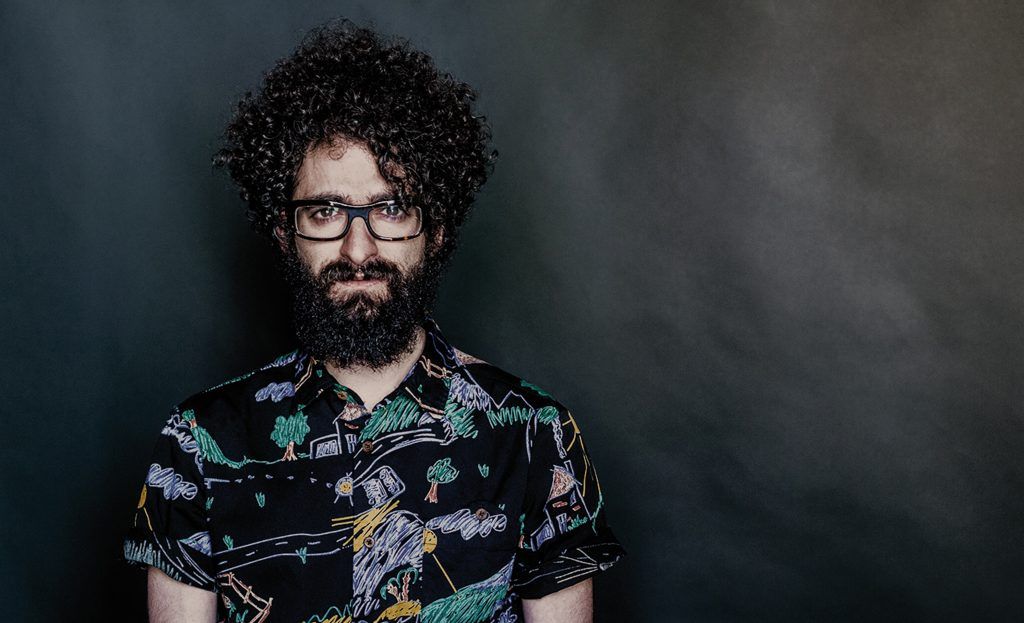 60 Seconds with… Marcos In Dub
We sat down with Marcos In Dub to discuss the 'Ekkohaus – E For Ekko (The Remixes) EP' which is out now on Cenital Music. Marcos In Dub supplied his remix of 'Going Nowhere' for the EP. We caught up with him about his remix, electronic music in Spain and some of his plans for 2018.
Can you tell us a bit about your remix on this EP and how it came to be?
Nacho Oncina, the label manager, and i met in our teenage years. We've always liked vinyls and House music since the 90s. Even though we've always had a day job, we've also always been moved by the same passion for Electronic Dance Music, so us doing something together was the logic step at some point. I met Ekko while playing in Berlin some years ago and I'm in love with his music, so it means a lot that Nacho wanted me to do this remix. I really like the album and the results are amazing. Many artists that I admire are on it and I was surprised by the sound of others unknown to me before.
How do you approach a track when remixing it?
I like to stick to the original if it has a good "late motive" or "hook" and be more personal with the rhythm. It's not always the case, so I tend retouch it more when I don't like the track that much. The remix I did for this EP is pretty close to the original as I loved the bass already form the first listen. It's an amazing component that gives you the opportunity to keep it simple.
What would be some of your favourite remixes and what do you think they added to the original track?
I did a remix for Nicola Gala on 'Vibe Me Records' that I still play quite a lot. I still like the remix I did for Miguel Bastida on 'Be One' as well. This other one i did for Fernando Sanz aka Orbe was released on a small label called 'Little Bird Records'. I released another one on 'Local29' for Luixar KL that I consider a beast. Since I released these remixes things have changed so much in terms of sound and method, so I'm pretty sure that now I would add a lot more to them than i did back then. One of the best remixes I've done is for sure the one for Ekkohaus on 'Cenital'. And it's also good to be next to other artists that I like.
What do you think about the current state of electronic music in Spain?
There are lots of Spanish artists and labels that are nowadays at a good global level and that also play at the best festivals in the world as headliners. We see a resurgence in Madrid, Barcelona, Valencia, Andalucía, Galicia, Bilbao, where many big events are being held. I think we do have a great scene and a very demanding crowd. We find many different genres for the likes of everyone. People don't resign themselves to anything, they ask for more and better every day.
Can you tell us a bit about your residency at the Goa Electronic Parties? What have been some of the highlights?
When I was 16/17, I started going out to clubs. Without a doubt I would say that at Goa is where I started learning from Roberto Rodríguez and Gerardo Niva (the former resident DJs) while I danced to their music. It wasn't easy to be there at 6am at that time in my life, so I would have to make sacrifices to be able to go and live those magic moments while listening to that special music. I'm talking about 1996. Who would have known that years later I would be playing there. It's just amazing to work for Goa. Being next to Petro (good friend, mentor, shaman and of course, the boss) for ten years, learning millions of things about the nightlife, about events and life itself it's just a great gift to me. It's pretty hard to not mix love, friendship, pleasure when with him. It's not easy to express what it means to me to be working at Goa. From the start I was lucky enough to have great colleagues and I always enjoyed every aspect of my job. It gives you the opportunity to meet top acts and many of them are still friends of mine. It also gives you international recognition. Thanks to Goa I was able to release on labels such as High grade, Poker Flat and Snatch! and I was able to play in South America, Europe… In clubs like Watergate, Ritter Butzke, Golden Gate, Panorama Bar, Badeshift, Tenax, Modular, Tanz Der Basse and festivals such as, Electro Beach, Aquasella, and many many more in Spain. Goa, it's been around for 24 years already; I've been going there since I was really young and I still remember the first time.
You have played in a wide range of countries. What is one that you would go back to first?
Without a doubt it would be Berlin, Germany.
What is one country that you haven't played in yet but would like to?
I haven't played in the UK or Italy much, but I would love to!
Should we be expecting any solo releases from you this year?
I'm about to release on Fantastic Friends, label owned by Nicolas Duvoisin and also one with my friend Danny B on This And That Lab owned by Davide Squillace. I use other alias to release music a bit more experimental and open, which I love too. As ROOTEO, I do lots of music with my friend and brother MAHURA as we have a special connection. We usually release on labels like LDNKHN (ES) and Made In Green (US). And I'm realizing how much I love making music with other people.
What have been some of your favourites tracks from the year so far?
The remix that Joeski did to one of my tracks that was released on Poker Flat is one that I play quite a lot. I love it! Artists like Mike Denhert, Synapse, Scuba, Wehbba and Atollaredoing music that I've been playing this year. The last two live in Barcelona, which I think is one of the best places in Spain.
What advice would you give to a young DJ/producer who is just starting out?
I'm not sure if I'm the right one to give advice, and honestly I don't like to do it that much. But If I had to say something sometime I would tell them to not let themselves influence by trends nor by Beatport charts. I would tell them to be themselves, to trust their own music, to not stop working hard on their own sound and of course to experiment with other artists and types of music. You find your own style by merging different kinds of music, it's important to be creative doing that.
Ekkohaus – E For Ekko (The Remixes) is out now exclusively on Beatport. Buy it here.