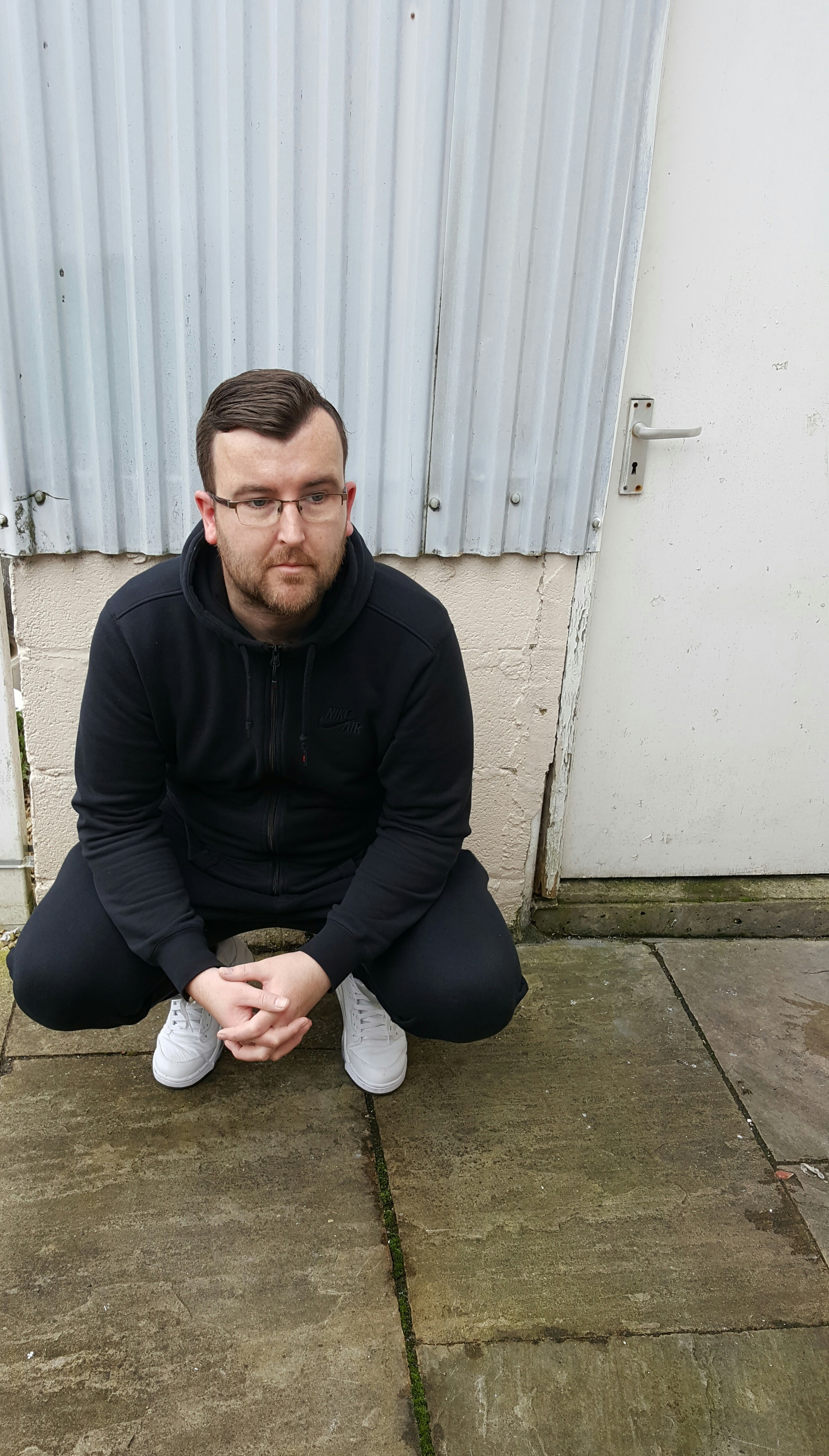 60 Seconds with… Declan Canning
With experience playing in several amazing clubs worldwide alongside some of the best selectors including Stacey Pullen, DJ Skull, Brian Harden, Charles Webster and Ralph Lawson amongst others, Dublin's Declan Canning is a DJ looking to step out the shadows and into the limelight for 2017.
Having started his own record label Connection Recordings as a platform to release his own productions, it's also become a platform to release material from emerging new talent as the label begins to garner a fanbase of its own.
With his release 'Time To Jack' forthcoming at the start of February, we caught up with Irish producer and label boss to find out a bit more about his background, musical heroes, inspirations and his thoughts on making it in today's dog-eat-dog industry.
Hi Declan, thanks for taking the time out to talk to us. For those unaware can you tell us a bit about yourself and the sound you represent?
Hi, I have been involved in and loved music most of my life from learning how to playing the drums as a young child, to becoming a DJ and then moving up to Producing my own tracks. Back in 1998 i opened my own record store selling House, Techno and Hip-Hop records and at that stage i was dj'ing around the UK and Ireland and running a couple of my own House and Techno club nights called "Plugged " and "100% Pleasure" for which i would bring over dj's from Detroit, Chicago and the UK. When i started making my own tracks i decided also to set up my own label and release my own music as i thought if other people could do it, then so could I. So i hunted down a distributor that would give me a P&D deal (which meant they paid for the manufacturing of the records and took it back from sales of that release) which wasn"t so hard back then as it was mostly Vinyl only and there wasn't so much releases every week to deal with so distributors where more laidback to giving deals like that out to new labels.
So I released my first release on my label Connection Recordings and from then have released tracks from artists like Charles Webster (DJ Profile), Brian Harden (Chicago), BRS (UK), Brooks (Mantis). I mostly use the label as a platform to release my own music and up-and-coming artists. I release tracks under my own name for the House stuff and going under the name Primitive Soul for the more Techno sounding tracks.
Alongside your own productions, you also run Connection Recordings. How tough is it running your own label? How do you manage your time between management and producing?
Running the label is a labour of love from choosing which tracks to release to the artwork to looking for new artists. I love it and my only regret is that in the past i should of put out more music but I admit I got a bit lazy back then but know it is all go and i am planning on releasing an EP every 3 to 4 weeks. As it has changed from a Vinyl to Digital only label (for now anyway), this makes it easier for me to put out more frequently. Don't get me wrong i would love to be doing Vinyl also but at the moment it is just not cost worthy for me as a small label.
Your forthcoming release 'Time To Jack' has been garnering support from the likes of Laurent Garnier, Paco Osuna, Denney and Groove Armada amongst others, how rewarding is it to know some of the industry's biggest artists are feeling your sound?
It feels amazing to know that these people are liking and playing my music and it makes it all worthwhile when you get good feedback from some of the biggest names in the industry like those guys. The fact that some of these guys would of been my biggest influence from day one makes it even more special to hear that they are into my sound so to hear them playing my tracks really does give you a sense of worthwhile.
At what age did you start to get into electronic music? Was House always your first love?
I have always been into music since very young as a lot of my family are musicians or in bands. So from a young age i remember saving any money that my Mam and Dad would give me to go and buy records from artists like Prince to Depeche Mode. But when i first heard that Chicago House or Detroit techno sound, i knew i was home as i fell in love with it from the first track I heard. So I would say I have always been into electronic music as I grew up with it but my main love would have to be House.
Who's inspired you up to now? And who would you consider to be your biggest musical influences?
The main people who inspired me would be first of all my Dad and Mam as they have backed me all the way from buying me my first set of turntables to giving me advice on never to give up on my dreams. After that my musical inspirations and influences would first be Prince as he was my idle while growing up and then it would be people like Mike Banks (UR), Masters at Work, Laurent Garnier, DanceMania (Chicago), Carl Cox, Stacey Pullen, Carl Craig, etc. These people have all been around for a while now, but they have kept their sound or dj style fresh and new every time. It's like every time we think that they can't give us something more than before, they turn around and give us something better which is why they influence me so much as they keep inspiring people like me to make House music.
How has growing up in Dublin influenced you and your sound? What's the music scene like out there?
I think the gritty and rough edge of my sound comes from Dublin as it is a though and gritty city to grow up in but the music scene has always been thriving not only Dublin but Ireland in general from people like David Holmes, Fishgodeep and Matador flying the flag Ireland has produced some amazing electronic artists. About 10 years ago Dublin was always more of a Techno city and Cork would of been more of the House city but now Ireland has embraced dance music as a whole as it is thriving here at the moment.
Are there any up-and-coming producers we should know about?
Being a label owner I am always on the look out for up-and-coming producers from Ireland or someone with a fresh sound and there are some really good producers coming through now like Similau and Forge, amongst others. It is a lot harder for up-and-coming artists now to get signed as a lot of record labels out there are only looking for the next big pay day artist rather than listening to what people send them and consider taking a chance on some of these new guys as a lot of them are very talented.
For small labels like mine we have to take chances on a new sound or a new artist as that's what keeps us going. But it should be the bigger labels who are out there hunting down new talented artists rather than ignoring these new guys. From what artists have told me is that these labels are not even listening to people's demo's or even giving them the respect of email back to say that it is not for them. I just hope that if my label ever becomes that big that I will never ignore the music that new people are sending me as that is the future. A lot of these new guys just have a laptop and a midi keyboard and they are making some amazing music, it's so fresh to listen to them. Its also very inspiring too.
Given the choice, who would be your dream collaboration?
If I had a choice of anyone to collaborate with, well my dream would of been Prince as he was the master musically. After that I would love to make a track with Carl Craig and Sade. Carl's production skills with Sade voice would be amazing to collaborate with. Also Jamie Jones as his sound is something that i am really into at the moment.
Lastly, what can we expect from you for the year ahead?
At the moment I am busy in the studio working on future releases for Connection Recordings and I am looking to release an EP every 3 to 4 weeks from myself and other up-and-coming artists. I will be starting work on my first album in the summer which will be a mix of all types of electronic music and it will have a live element to it which I am really looking forward to as it will be a collaboration album with other artists who I can't mention just yet as they haven't all been confirmed or committed to the project yet. But if they all confirm then it will be something very exciting for me the future of Connection Recordings.