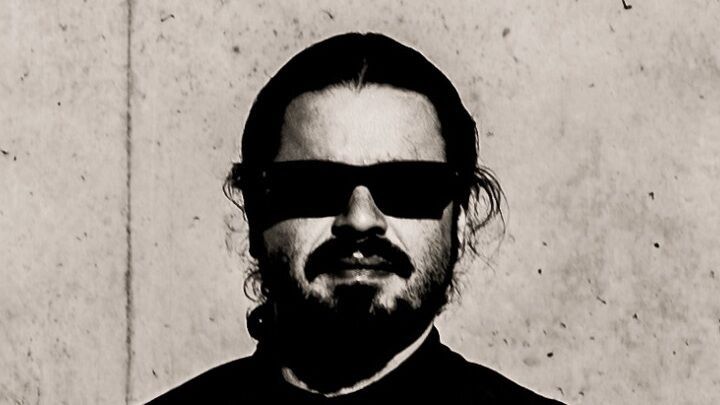 60 Seconds With.. Deeplastik
Deeplastik is a Spanish DJ/Producer with a deep past in the breaks scene. Now with releases more aimed at the tech house community, we caught up with him to find out a little more about the release, and his plans for the future…
Where do your influences come from? Was electronic music prominent when you were growing up?
I began playing guitar with a well-known jazz musician. In the electronic scene at the beginning Orbital, King Bee, Soul II Soul…Then Rennie Pilgrem, Adam Freeland, Dj Shadow. In the last 10 years Martin Buttrich, Sasha, LemonGrass, Nick Curly… and Record Labels like Bedrock, Poker Flat, 2020 vision.
So can you tell us a bit about your time in the breaks scene? What prompted you to change your sound?
I played as guitarist of Sigma 7, a Spanish breakbeat group considered as one of the most influential in the Spanish electronic music scene at the end of the 90s, that experience made me feel more than satisfied, and after moving to Ibiza I started to change my sound.
And what do you listen to in your spare time aside from electronic music?
I love listening to artists as Sade, BSO producer Tobi Newmann, jazz music, etc…
So tell me about your production career so far. What's been the highlight for you?
Before Ibiza, my collaboration in the releases of Sigma7 (LP, EP, etc…). Nowadays, achieving my dream of turning AMHRecords music in a way of raising funds for international cooperation projects, as well as the consolidation, from the beginning, of my other record label Dichotomic.
And the latest release – what sort of direction where you hoping for with this one?
I think that it will help, as next Dichotomic's reference, to show the sound that we're trying to pursue with the label within the current electronic music scene.
So did you know you wanted to make something a bit more abstract from the start? Was that always the intention?
…yes, and I try to do it in each release. Maybe not in the sense of abstract but in the sense of not closing myself to any particular style… investigate.
And the artwork is very distinctive, too. Do you think artwork is often overlooked in this day and age?
Yes… Maria's designs have always seemed to me, somehow, a visual representation of what you are going to find in the release… I don't know how she does it.
What modern DJs and producers do you look up to? Who or what influences your sound the most?
There are many, with very different styles: Martin Buttrich, Jose de Divina, John Digweed, Simos Tagias, Adam Touch, Lemongrass, Nick Curly, Max Cooper…
Is there anyone you aspire to be like in that regard?
Yes, but not for its fame or influence in the electronic music scene, but for the own sound that they have achieved. As a producer I would aspire to have a sound as personal as that of Martin Buttrich or Max Cooper. As a DJ, the energy of the sessions of Jose de Divina.
What's your ultimate ambition as a producer and DJ? Do you set yourself goals for example?
Yes of course, help consolidating Dichotomic as a serious alternative brand for electronic music lovers and take advantage of this energy in Armony.
Finally, what 5 tracks are you really into at the moment?
Matias Larrosa, Nico Sparvieri – Fibonacci Project (Vlada D'Shake Remix)
Kaan Koray – Love (Dmitry Molosh Remix)
Deeplastik – Crossroad (Alexic Rod remix)
Petar Dundov- Distant Shores (Original Mix)
German Brigante, Thomas Gandey – Sooner Or Later Feat. Thomas Gandey (Olivier Giacomotto Remix)
Deeplastik's 'CrossRoad' is out now on Dichotomic Records