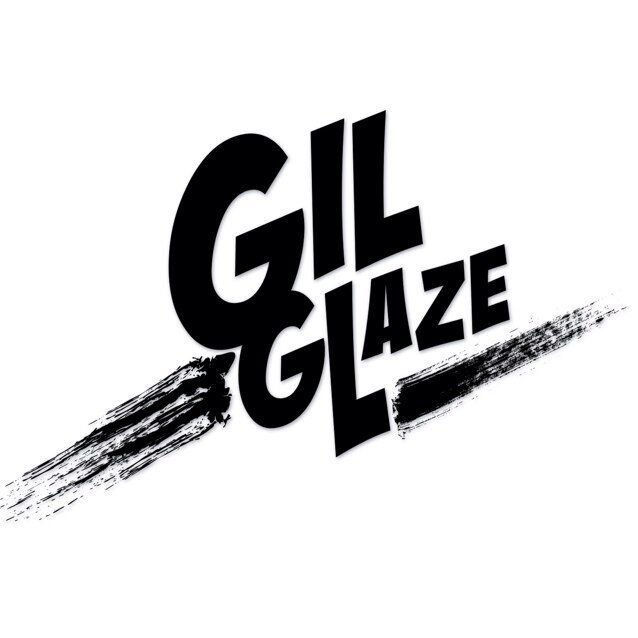 60 Seconds with Gil Glaze
Hi Gil Thanks for talking to us. How's your summer been so far?
It's been amazing! At times exhausting but really worth it all in the end. July was a crazy month for me as I travelled quite a lot and played big shows like Exit Festival in Serbia in front of 50k people and a week later headlined the Marquee day club in Las Vegas! Right now I am actually in Montenegro for a couple days for my four-night residency at Platinum Club!
Your new Single Light Up Your Heart is out now. We love the video concept and film. How did the video come about?
Actually it's a funny story! It all started when I was walking down the street in New York and listening to the track on my phone. I suddenly imagined a bunch of freestyle street dancers dancing to the drop of the song. That's when I knew that this track could be really cool with a video shot in New York. I went home and went straight onto Google searching for someone who could shoot my video and has had past experience with music videos. I found Blake Farber who was immediately very interested in working together and has done some stuff before for Beyonce. We hit it off quickly and had a crazy night out together. It took a few weeks to start planning everything such as getting a whole crew together and finding dancers who could really fit into our vision. It came out amazing and I have been getting a lot of amazing feedback from around the world.
What DJ's / Producers influence your sound?
I wouldn't say I have a distinct sound yet but am really focusing on finding something new rather than copying other artists. My big inspirations come from all different artists, performance wise I would say Alesso really inspires me to bring more to my shows, Danny Avila inspires me to bring more energy and from a production standpoint I would say I'm really inspired by the sounds of Steve Angello, Oliver Heldens, Tchami, EDX and more.
What releases can we expect in the future on your Breeze Recordings label?
We are currently in our A&R phase of the month where we are basically looking through all the demos we receive. I can say that the next release will be coming from our friend Whizkid who is working on his finishing touches and I can say it is really an amazing track! The next one after that will be our 9th release and that will be coming from me. I am currently finishing a track, which will take some time, but for me is probably my most favourite work to date.
You have been busy playing to global audiences this year. How do you like to spend your free time?
In between shows I love to go and explore new cities! While playing Las Vegas I decided to spend some days in Los Angeles and Hawaii, I would like to say that was my holiday as most of my summer consists of planning my monthly event at Kaufleuten in Zurich, Working on Breeze Records, building up our artist management, in the studio producing and doing artist bookings for Platinum Club in Montenegro. In the week I am quite busy so it's nice to take some time off relaxing in the sun or going on small trips with my girlfriend and friends.
Tell us something we didn't already know about Gil Glaze?
Besides DJing I am also studying at New York University where I will be going into my senior year this September. I attend the Clive Davis School of Recorded Music where I have taken courses such as music engineering, songwriting, producing, music marketing, music business and I even took a class about P.Diddy! It's a really cool program and nice to be surrounded by people who all have the same interest; music! Lot's of people get quite confused thinking I actually live in Switzerland when I actually live in New York. I lived in Switzerland for about 18 years before moving to New York to study. Each month I fly home for a weekend to play at my event at Kaufleuten Zurich as well as coming home for some holidays such as winter break, spring break and the long summer where I focus on touring.
What are your top 3 tracks right now?
1. This Summer (Maroon 5 vs. Alesso / Extended Remix)
2. Sam Feldt – Show Me Love (EDX's Indian Summer Remix)
3. Next To Me – Otto Knows
Gil Glaze Light Up Your Heart is OUT NOW
BUY at Beatport: http://btprt.dj/1HZYKE2