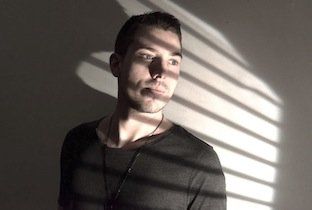 60 Seconds with… Denney
Having appeared on the likes of Hot Creations, 2020:Vision and Leftroom, 2013 has proved to be a next step up and an extremely exciting year indeed, garnering support from the likes of Laurent Garnier, Jamie Jones, Miguel Campbell, Waifs & Strays, PBR Streetgang and tons more. We caught up with the rising star…
Denney, thank you for sparing us a minute of your time! It seems things have taken pace pretty quickly for you this year, what have been the highlights? Any extra special summer festivals?
No problem! Yeah the last 12 months have been a bit of a whirlwind to be honest, this time last year i was working in a call centre during the week, but now i am luckily to be in the position where i can concentrate on music full time. There have been so many highlights, but off the top of my head Miami, Canada, Ibiza, Sonar and Russia all stick out. I only made it to one festival this year which was We are FSTVL, that was a great day though and i think is going to cement itself as one of the leading UK festivals.
We hear you did a stint at Burning Man – how was that? Were you playing out there?
That was actually in 2012 when i went and played, i was meant to go this year but didn't make it out last minute. It would take me a week to try and explain what Burning Man is like and it still wouldn't do it justice, whenever anyone asks me, all i can describe it as is "a way of life". There is no money there and you don't have any internet or phone signal so you basically leave the modern world as we know it. It changed my life and opened my eyes in so many ways…i really can't wait to be back next year!
How did the Hot Creations compilation inclusion come about? What's it like working with those guys – and have you had the pleasure of partying with them?!
I have known Jamie and Richy for years before they even started Hot Creations so already had the connection. I originally made a track called "Shake the club" which Jamie signed to Hot Waves, then made "Ultraviolet" and knew it was the best record i had made up until that point. I sent it to Jamie and he signed it straight away for Hot Creations. The whole Hot Creations camp have been amazing to me, they have basically been instrumental in making my dream a reality for which i am so thankful. And yes we have all partied together on numerous occasions, which is always fun.
Where do you draw your inspirations from for your productions? Do you look to sources outside of house music?
I am inspired by all kinds of music, i listen to anything from Miles Davis to Mathew Jonson to The Clash. I'm inspired by all sorts but have a special love for chill out/downtempo. I think it's important to listen to all kinds and have an open mind, i don't really trust a DJ or producer who will turn their nose up at anything other than Dance music.
Are there any fellow up & comers you're noticing and getting excited about?
There are so many great producers/DJs breaking through at the minute its hard to really name them all off the top of my head. Two who stick out however are Patrick Topping and Tristan Da Cunha. I played with Patrick in Ibiza a few weeks ago and he played me some of his new tracks which are dope, his whole attitude is spot on and i get really good vibes off him. Tristan has been one of my favourite DJs for years now and he is also a good friend. He has just had one of the tunes of the summer along with Brawther as Dungeon Meat with "The Fuck Off Track" i have a feeling the next year is going to be massive for him, which he deserves as has worked his arse off and has a musical knowledge and record collection that would put most to shame.
If you could play one bizarre location in all the world where would it be?
I would love to do a gig with the egyptian pyramids as a back drop, that would be amazing at night under all the stars.
If you could make a track with any living or deceased musician, who would it be!?
Really tricky question but think it would have to be Hanz Zimmer, he blows my mind with his soundtracks and scores. A true legend.
Where would we find you when not in the studio or at a gig?
Usually eating out, i love good food and restaurants.
http://www.residentadvisor.net/event.aspx?517824