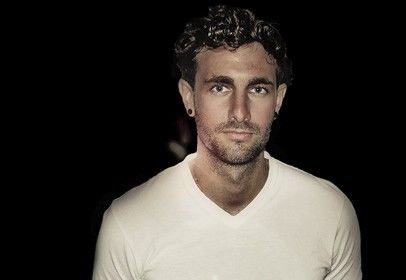 DeMarzo explains why Nothing Else Matters… But The Music
Fresh off the back of a huge Brazilian tour, DeMarzo is now preparing to help launch Danny Howard's best-of-British brand "Nothing Else Matters" alongside Eddie Halliwell and Jacob Plant at the Ministry of Sound. It's clear that this is a project that means business and so, armed with a brew and a plate of biscuits, we caught up with DeMarzo to discuss his latest release, Danny's new venture and all things musically British.
It sounds like 2013 has been a bit of a busy one for you? Can you fill us in on the best bits?!
Yeah this year has been great. I've played some great gigs and been to some amazing places. My recent tour in Brazil was one to remember and every time I go back seems to get better and better. The people I meet there are always so welcoming. My Hot Creations release has really opened doors for me as well, both for me to express my music production to more people and also to DJ. Very lucky indeed.
Nothing Else Matters is a showcase for the best of British and Danny's asked you to be a big part of the launch – that's quite a compliment, how did you react to that?!
It's a hell of a compliment! Honoured to play alongside the guys and I won't disappoint. I love the club; it's always a great crowd and the sound system to compliment. I'm also very thankful for the support from Danny on Radio 1.
Nothing Else Matters has got a really strong launch, what do you think it'll need to do to keep the momentum going?
Keep the music fresh. I have a huge passion for new music both when DJing and when I go out clubbing. I think in order to keep the night strong and interesting we need to bring the best of what's around. Also keep it diverse; Ministry of Sound London has clubbers from all around the world.
Your new release – Crazy – has just dropped on Underground Audio, what's the reaction been like to that?
The tracks have generated a really nice reaction. I think because they work well in the club and certainly better in my sets than my previous productions. It's always nice when people request your tracks when you're DJing and the crowd's reaction when it's played. I'm excited to know how well these tracks get around in the next few weeks.
And finally, what else have you got lined up for the rest of the year?
Lots and lots of studio time. I'm currently at the end of finishing a new EP, which I'm very excited about. It's much more underground with flavours of techno and is more an expression of my personal taste. I have a bunch of gigs round the UK which take up most weekends right up to Christmas

Tickets for the Ministry of Sound date are available here at a special discounted £10 rate:
http://www.ministryofsound.com/club/event/1196/1264/gallery-10-link-the-gallery
DeMarzo – 'Crazy' is available here:
http://www.beatport.com/release/crazy/1161729

For more DeMarzo:
https://www.facebook.com/DeMarzomusic
https://twitter.com/demarzomusic
Nothing Else Matters:
https://www.facebook.com/nothingelsemattersNEM
https://twitter.com/nothingelseuk
http://www.nothingelsematters.co.uk/
http://www.djdannyhoward.com/
https://www.facebook.com/dannyhowarddj
https://twitter.com/djdannyhoward