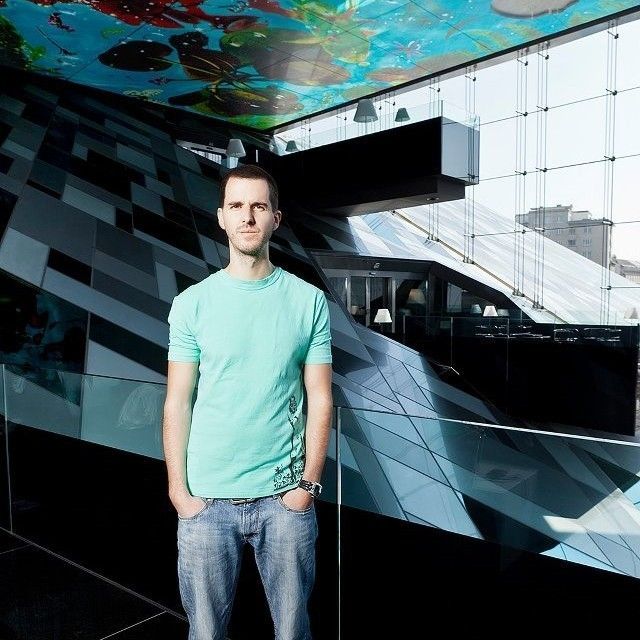 60 Seconds with.. Stefan Obermeier
Stefan Obermaier has found his sound. Obermaier has total artistic freedom under his own label, Drift Recordings, but thankfully he hasn't gotten caught up in self-absorbed experiments, nor leaned on the laurels of his successful recent EPs. Instead, he keeps pushing the envelope with a stoic calm and a rare love for detail.??These two killer tunes have been in the works for quite some time, but it was worth the wait. The title 'On & On' is no reference to Erykah Badu's 1997 hit, but rather an expression of Obermaier's ceaseless search for the next step. His arrangements have reached a new level of clarity. The arcs of suspense have been boosted to undreamt-of heights, but Obermaier also manages to turn the ecstasy back inwards and maintain the energy level across the whole track instead of unleashing it all at once. As soon as the voice of Joseph Bailey drops, MC-style, the house party turns into a collective experience. The warm bassline fills the room and Obermaier's groundbreaking deepness becomes palpable to everyone in it.??This is even more true with 'Alpino', one of the definite hits of the upcoming open-air season. The synth intro alone will electrify the masses, but Stefan Obermaier takes it to a higher order of magnitude with a verve that is pure genius. A softly flowing melody floats up from the layers of groove like a carpet, lifting the listener into the endless expanse of the sound cosmos. Over and over he escalates the moment with new tweaks, turns and breakdowns. Stefan Obermaier has found himself..
http://www.beatport.com/release/alpino/1112379
How are you, what's been keeping you busy recently?
Fine! Summer, the last EP, the next EP, the album for next year, my high heels wearing label manager and partner, Zwetelina… – there is always something keeping me busy! 🙂
Vienna is not a usual dance music hotbed… is there a scene there?
Vienna is a very comfortable, laid-back city, and so is the mentality here… I think there is a scene now again, hearing some really good and fresh stuff out of our town. But Dance music has changed and Vienna always comes up with a little delay 🙂
How did you first get into and hear electronic music? What sort of sound turned you on?
I got my first keyboard at the age of 5, but it was more for the use of practicing my piano-play. Nevertheless it already had an internal sequencer and so I checked out to record and do things with it. Some years later I bought my first real synthesizer and a computer and from there on I was fixated. Except from loads of inspiring tapes my dad collected over years, I was really turned on by the "Viennese Sound" of the 90s. Except from the beauty of this city, that was the reason why I moved here.
Tell us about your latest EP Alpino… what inspired or influenced it?
Paradoxically I made the track "Alpino" while sitting on the deck of a ferry in Croatia, hopping through some Islands where I was DJing. It's already 2 years ago…
Is it true Stefan Obermaier has his own room at the Viennese museum of sound and music Haus der Musik? What's in it? How did it come about?
Yes it is! There is my long term sound exhibition room with a 7.1 surround system, where you can sit and chill and get a huge dose of my music! The whole museum is dedicated to a wide array of approaches to music, and most of all, to the experience of music.
I understand you stood music science – what is that, what did you learn, was it useful to production?
I have done that, in first case at that time because my parents wanted me to study, so I tried it out. It was indeed interesting and in some cases also useful, but I left for good, as I signed my first record contract I decided to fully concentrate on my musical output…
If you could take ownership of anyone tune so it was yours exclusively to play, what would it be?
puh that's a tough one, but maybe it would be one of quincy jones' timeless hymns..
What else have you got coming up / are you excited about?
Well there's family and friends, travelling, different cities, music…
Finally, what do you like to do away fro music to chill and relax?
Eating well, doing sports, sitting in the nature and enjoying the silence, hanging out with my friends…