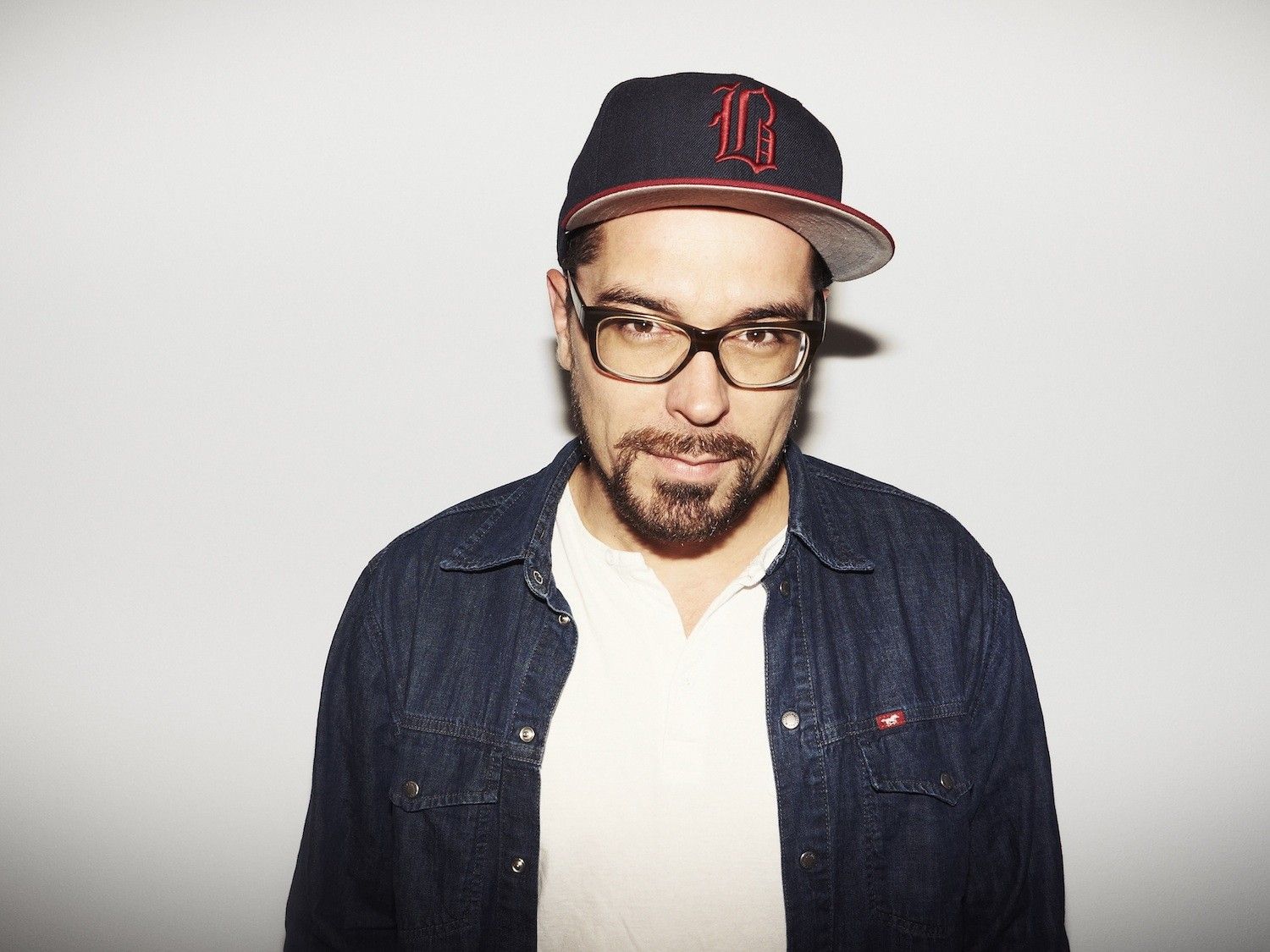 60 Seconds with… Doctor Dru
It all started, when Doctor Dru was a little boy treating his mothers pots and pans with his drumsticks. Three priorities dominated his youth, the Snare, Skateboarding & Soul Music. Soon his professional drumming career took him around Europe, supporting artists like R.Kelly in sold out concert halls. A skateboarding accident left him with two broken arms and put an abrupt end to drumming for a while. But tweaking a mixer was still possible, and so the affair with an atari and a drummachine began. The subsequent years were about honing his production skills and spinning vinyl at numerous parties and clubs. Before long he was producing a wide variety of artists including one of his heroes, Bootsy Collins.
In 2010 he founded the label JEUDI Records, with like minded friends from Baalsaal, Hamburg and the following year saw him ghostproducing for other DJ´s and debut his own material. "Ooh Gosh!", his debut EP sat in the Top 5 of the dancecharts for weeks. Doctor Dru was also the producer behind "Juicy Fruit", the 2011 summer hit and success story of Exploited's sub label Blackjuke Box; and the "Anymore" EP in collaboration with his buddies Adana Twins. Then the Twins hired him for their breakthrough: the "Everyday" EP on Exploited . With 'The Voice of Dru' Doctor Dru created his own breakthrough. A modern take on a classic italo track which – within a few days – became a Beatport Top 10 Hit and was sitting comfortably on Deephouse No.1 for weeks. Releases on OFF, Jeudi Records & Stil vor Talent were following. Recently he did his third joint for Exploited: the " 2KnowU" EP which showed another profound insight of his talent. With so much behind him already, we're excited to see what the future holds for Doctor Dru..
Doctor Dru's remix as part of the Claptone – No Eyes remix package is out now
http://www.beatport.com/track/no-eyes-feat-jaw-doctor-dru-remix/4647023
How are you, what's kept you busy this summer?
I am fine, thanks. I ve had a great summer with touring, festivals and some quality private time. Can't complain.
Does the sunshine make you play and produce more summery music do you think?
Yes, it does. I always find it hard to produce summery tracks in winter time. Every season has it's special mood and smell and that's inspiring. I think my favourite season to produce music is autumn. It's a melancholic time and a time of reflection for me.
Do other things like mood, location, films you have seen influence your music too?
Yes, of course. All your output is influenced by what's happening around you.
Hard to say to what extend but you would definitely write different music in Hawaiian summer than in Hamburg winter, right?
If you could have exclusive ownership of one track from all time so only you could play it as a DJ, what would it be?
Don't stop till get enough from Michael Jackson
Do you set yourself goals in music, like where you would like to be in a year or five years time?
I often think about this. You have to set goals but also have to have the ability to let go. Otherwise it won't lead to any success. It's sometimes hard for me to let go tracks for instance. You don't have a good idea in the moment and you know something is missing and you want to solve that at any costs. This approach never led to anything in my experience but I regularly tap in the same trap again and again. So set goals to have a guide but on many things you won't have any influence on. It will happen. You can't force success. I am happy when I can do my thing and make a living of it. That's a big privilege.
And when DJing, do you have a style, a certain approach to how you will lay out your sets?
I never lay my sets. I just have to check my playlists on my usbs before playing cause it's such a mess. I always have to check where I left my tracks. So if anything is sorted I feel comfy and can let things happen. First I'm trying to get the vibe of the crowd and take them with me on a ride. When you feel this is happening it's the happiest moment in my DJ life.
What makes a good set for you and why?
I like mixing styles and creating waves.
Ups and downs. Not to stress the people out with a constant peak.
And I also like the unexpected and long transitions.
When it hits this balance than it's a perfect set to me.
Are you critical afterwards, do you assess your performance?
Yes, of course. I always reflect my sets. But it's hard for me to judge myself.
It has a lot to do with the reaction of the crowd and your personal mood at that special night.
What else are you currently excited about?
I am excited about what the future will bring.
About the next tour, about live. Where the path will lead us.
How do you like to spend your money?
Mainly on music equipment and good food. I like to do ventures and short trips. Sometimes clothes though I am not really the shopping guy.