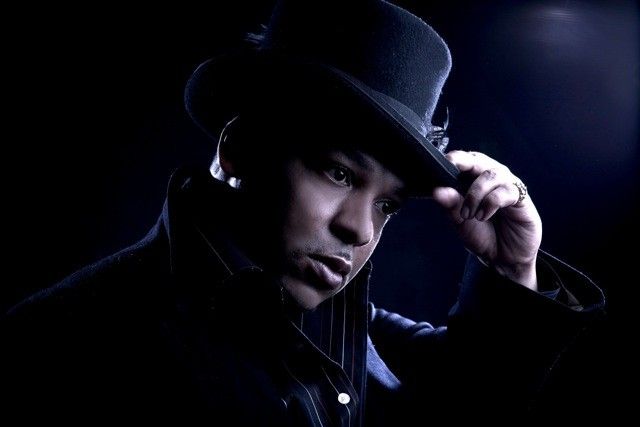 60 Seconds with… Lifford
Ihouseu.com catches up with Lifford, who headlines Back to 95: Legends Of The Old School Summer Closing Party on saturday September 28th alongside Kiss Fm's DJ Ez, Norris 'Da Boss; Windross, Hermit, House FM DJ's and many more at Club Colosseum in Vauxhall, London. Hailed for his 'Please Don't Turn Me On' anthem, Lifford has worked with Matt 'Jam' Lamont, Phil Asher, Wookie, and many more top producers and is currently getting his album ready for release. Here he talks about the highlights of his career so far and how excited he is to be back at Back To 95.
Are you looking forward to coming to play at the Back To 95: Legends Of The Old Skool Party on September 28th at Club Colosseum and why.
Yes, there's always a nice positive vibe at the Back To 95 parties, and the energy is top level so I can't wait to get back on stage to rock it!
Will you have any Exclusive new tracks to perform at this event and can you give us a hint of what to expect on the night.
I'll be doing something old and something brand new featuring MC Creed, which is produced by old skool garage head, Tee Bone.
Do you still get the same buzz seeing the crowd appreciate you?
Yes of course but even more so now, its great seeing the old stuff being appreciated still and its good to bring out new stuff too. I've been blessed to work with some of the top producers in house and garage including Matt 'Jam' Lamont, Mark Hill (Artful Dodger), Wookie, Neil Pierce, Sticky, Phil Asher and Luck and Neat.

Your big anthem is 'Please Don't Turn Me On' and what are your proudest moments and why?
My proudest moments are performing on TV shows such as BBC 2's 'Later With Jools Holland; Top Of The Pops, Children In Need, TFI Friday, also headlining at Jazz Cafe . . stuff like that I'll never forget.
Do you have an unforgettable memory during your singing career?
I would probably say meeting Jay Z in LA on a music trip.
What are you currently working on and what's coming up for you in the next few months in terms of releases, shows etc.
I've got loads of releases and shows coming up including a downtempo album coming out, a new single "Came From" out next week and my album is being released in November.
How and when were you first infected by dance music?
I've always been into dance music. Soca and High life music were my first experiences of dance music
How did you get into singing?
I used to form groups and bands made up of friends and reluctant classmates and rehearse. We had no shows planned but knew we should be rehearsing for something.
First record you ever brought?
'Unconditional Love' by Donna Summer featuring Musical Youth
Or earliest musical memory that springs to mind?
As a kid my dad and I are on our way home after shopping in Brixton Market and we used to stop off at the record store and listen to the latest imports, and occasionally if my dad couldn't decide, he would ask me. We'd then leave with about 4 or 5 12 inches and listen to them as we unpacked the shopping.
Who is the most inspirational and influential person in your life and why?
My dad, for reasons like above. He introduced me to music.
And is there anything fun or wacky or that we don't know about you?
During a studio session I once had a wee on a well known Soul singers chrysanthemums ! lol
Lifford headlines the Back To 95: Legends Of The Old Skool Summer Closing party on Saturday September 28th at Club Colosseum alongside DJ EZ, Norris 'The Boss' Windross, Jason Kaye, Hermit, plus MC Hosts, Buzzard, Creed, DT, Blakey and CKP plus Old Skool Jungle DJs Top Buzz, Nicky Blackmarket and much. All info on www.backto95.com