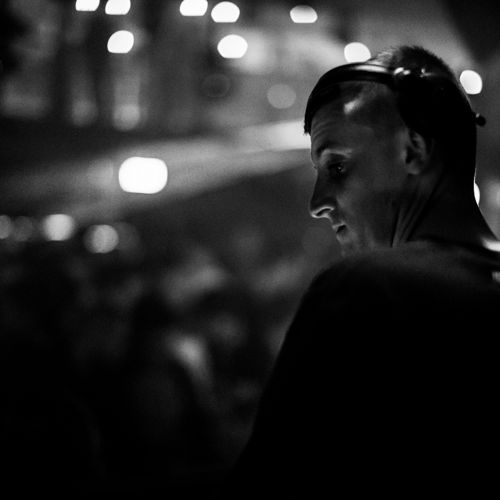 60 Seconds With… Dom Townsend
We caught up with Ministry of Sound resident Dom Townsend ahead of his gig at Coalition in Brighton for Nightowl later this month. Check out what he had to say below and listen to his latest mix here:
https://www.soundcloud.com/dom-townsend/nightowl-mix/s-tBv3c
You'll be playing Coalition in Brighton for Nightowl this month, supporting VIVa Warriors favourites Anek. What can the Brighton crowd expect from you?

I previously supported Anek for Nightowl back in April at Ministry of Sound in London, along with Michel Cleis, Krankbrother and Reboot. They played in the 103 before me and they absolutely took the roof off. By far one of the most impressive sets I've seen at the club. When supporting somebody like Anek you know the crowd will be a bit more open minded and willing to listen to music they may not of necessarily heard before given their reputation as Viva warriors heavyweights throughout clubs like Sankeys, so its fun to give people a taste of music that you love to play and take them on a journey musically through out your set. I love to play underground house with some nice build ups and heavy hitting bass lines. Ive heard great things about the crowds in Brighton so I'm really excited about this gig.

Biggest influences:

I would say my biggest influences are the likes of Joris Voorn, Nic Fanciulli, Andrea Oliva and Dennis Ferrer. Not only is the music they produce exactly what I'm in to but also when they play a set they never seem to trying to please a crowd with any certain tunes, they seem to stick to their roots of real house music which is why i think they have been so successful for so long.

Whats your view on the current house music scene and what tracks are doing it for you at the minute?

I think after the current 'deep house' phase comes to an end the real tech house sound is going to become increasingly popular again. tunes that are currently doing damage for me on the dance floor at the minute:

Andre Hommen – Battery Park (Objektivity)
Kuo Climax – basement 39f (Moan Recordings)
Andrea Oliva – Love At Zoe (Objektivity)
wAFF – Fat Gash (Hot Creations)
Jaymo & Andy George and Sidney Charles – Hip Shots (Moda Black)
Milk – Let It Go (Blacksoul Music)

What does the future hold:

Its looking very exciting in the next coming months. I've just had my debut ep released on Form & Function records and I have 3 tracks coming out on Low Steppa's latest Simma Black compilation in June. Ive also got some great gigs coming up at Ministry of Sound in London alongside some great artists such as Anek, DJ Fresh, Disciples, Billon, GotSome and Erick Morillo. Then in the summer I'll be over in Ibiza once a month for Ministry of Sound from June which I'm very much looking forward to. Other than that I'll be working on some new music in the studio which is due to be released later this year.


Best/Favourite gig you've ever played?

It has to be the time i played at Space Ibiza a couple of years back on Carl Cox's 50th birthday. I played on the upstairs terrace while Carl Cox was playing the main room. The whole club was absolutely packed out from the off and the atmosphere was unbelievable, definitely something i'll never forget.
Dom plays Coalition Brighton alongside Anëk for Nightowl on the 20th June. Tickets on sale now: www.thisisnightowl.com