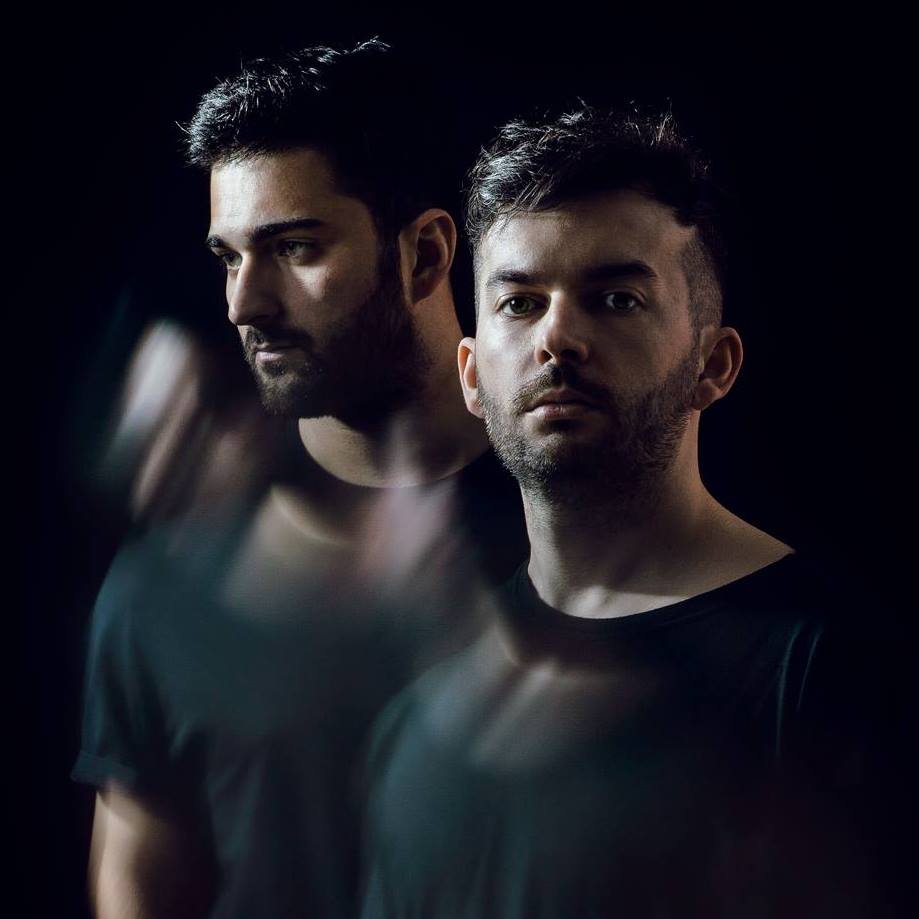 60 Seconds with… Doomwork
Italian duo Doomwork have been mainstays in house & techno since 2008 now, effortlessly blending between the 2 genres, and always with great quality. We sat down with them to discuss their inspirations, their past, and their hopes and plans for the future…
– Hi guys, how are you?
All good guys, happy to have a little chat with you!
– We're loving the new EP on Rooms! What's your relationship with the label? How did it start and how did you come to be the debut release on the label?
We wanted to "give a voice" to our last hidden stuff. Basically we do tons of music as every producer, and we thought that was a good idea to share it to the people through "Bandcamp", we love it actually, it's more private and respects the other music portals, like a little shop respect to a big supermarket. This "Cantico Ep" was imagined like a strong killer-floor, that remembered us old 90's rave stuff. For us "Rooms" it's a different concept too; we have in mind to release exactly what we want, raw edits, stranger versions of our sleeping music in the hard disk.
– How did you guys meet and come to form Doomwork?
Was many years ago, more than twenty by the time. We know each other since the primary school and started to make music together ten years ago. The process was very natural; we started to make music together without any expectation, only for fun. We had our daily work and the studio time was like a "gym" to learn production technique and relieve stress (:D) actually. So, one day we decided to give a name to our stuff for sharing to the audience and Doomwork came alive, that's it.
– We're you always musical growing up? What inspired you to start making techno?
As we said before, we love to express our ideas in many different ways, genres and subcategories have never been our trait; we loved since the first day making music without preconceptions. Our last works are more Techno definitely; we like to discover day by day new "music inflections" and try to give our interpretation. We have always been fascinated by techno wave, following in particular dub-techno material bought during these years, like "Basic Channel" stuff , Ambient Techno and Detroit too. Techno and House Music are eternal structures of electronic music and are always mixed in our tracks.
– How would you describe your sound?
Mmh.. many sided (:D)… meaning that A Side, B Side… are every different from each other. Anyway characterized by trippy pads and perpetual rhythmics in every of that sides.
– You've had a string of accolades over the past few years including being top of the beatport chart and being featured on Sven Vath's Cocoon compilation. How did that feel? What effect did that have on your career?
They gave us a lot of exposure in the past surely, we are honored about these spotlights. Cocoon in particular represents a piece of heart for us, since we grew up with the sound of Sven so releasing on his label was a big satisfaction. But the maturity of an artist not depends only from the cool things, sometime they can confuse your ideas. We discovered that the hard work and the passion are the main points of our career. It's important to stay grounded..always,and do what you feel.
– You also work in the area of film soundtracks and computer games? Tell us a bit about that.
Yes, we did something "out from dance floor", in the free time. Sound design for these kind of applications. We love it! And it is becoming really serious.
– You guys play live. How does the dynamic work between the both of you?
Live is our nature, we love to dj absolutely, but Liveset has an approach that we love as two geeky! When we do Liveset, we divide the job in two parts, one rhythmic and one melodic to manage better the flow. The last one was in Switzerland and it was magical. We're building for the future a new one, increased with new machines and stuff.
– What's your preferred studio set up? What equipment do you use for your live shows?
A mix between digital and analog equipment, we really like new machines from "Elektron" and latest upgrades from Native Instruments like Reaktor 6. For live setup, we use two laptops, an analogue drum machine, one Moog Little Phatty Stage II ,some midi controllers and a soundcard "Motu896MK3".
– What artists would you say are you main influences?
Oh..a lot! Impossible to list.. but for sure Sven Vath, Ricardo Villalobos, Mathew Jonson, Radio Slave, Depeche Mode, Brian Eno.
– Having played a the legendary Elrow, Tenax and Tokyo's Air Club, what would you say has been your favourite place to play?
Every club has its shades and characteristics, Air Club means for us our first gig outside Europe and was a blast of emotions, so we have a lot of good memories about it, then Tokyo is absolutely the place where we would like to come back soon. We were so sorry about Air Club closing, two years ago.
– If you could take your music to one club or country, where would it be?
It would be Japan as we said. However it is not important the club or country where we could play but it's important playing wherever our sound is appreciated.
– What does the future hold for Doomwork?
Doomwork is in evolution, we want to keep releasing a lot of new stuff in the next months after the summer, on our nel label Rooms and on others. We will touring in some parts of World in the next months.
Doomwork's 'Cantico' Ep is out now on Rooms
Grab it here – https://www.beatport.com/release/cantico/2023487