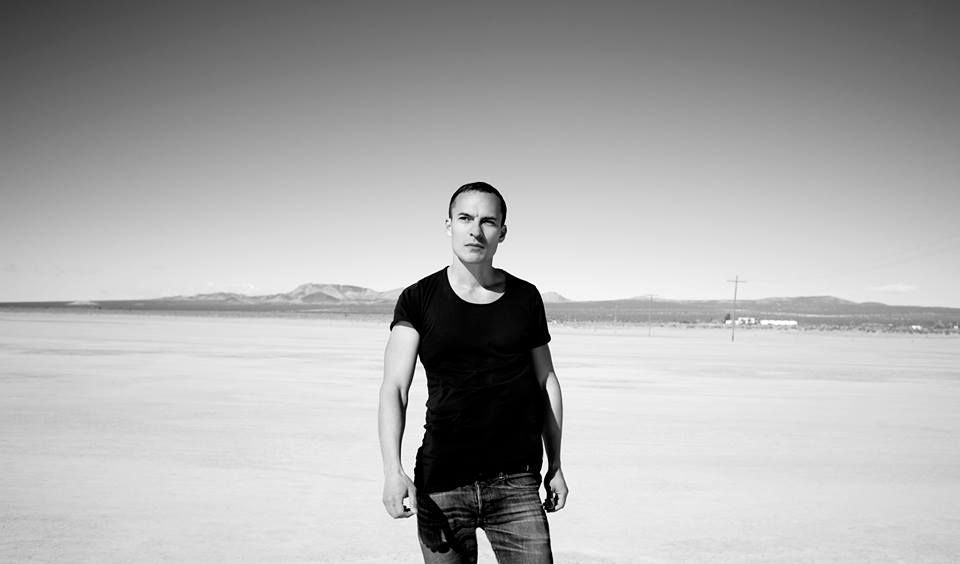 60 Seconds with… Jerome Isma-Ae
We sit down with Jee Productions label boss Jerome Isma-Ae. He takes time out of his busy schedule to chat to us. Covering his extremely fruitful career which has seen him secure the number one spot on the US billboard chart, release over 300 records and travel to 80 countries. A fine interview with someone who has been at the top of their game for 22 years…
Hi Jerome, how are you? We're loving the latest release on Jee-Productions. How did you come to start the label?
Thank you. I started Jee Productions in 2004, because I couldn't find the right place for my music and I was tired of getting my demos rejected from other labels.
You're also part of Armada Music, how did that come about? What's your relationship with the label?
I have been working with Armada for many years. They've signed a few releases of mine which ended up being very successful. Soon after, they started taking care of the distribution and administration of Jee Productions.
Would you say you're trying to steer away from trance and progressive with your latest music?
It´s hard to say because trance, progressive and techno all use similar elements now. Even techno producers release tracks that sound very proggy to me, but they call it 'melodic techno', lol. Some other tracks sound very trancy to me, but they are released as 'deep house'. To answer your question: my sound has evolved, it went a bit deeper and lower tempo, somewhere between 120-124 BPM. I´d say my music has become a bit more mature.
You've gained quite a number of accolades during your career such as No. 1 in the US Billboard charts! Would you say this level of being established allows you to have the freedom to start new projects and musical journeys?
I think as a musician you should always be open for new projects and musical journeys, no matter of the level of establishment.
Your productions almost always feature Alastor? How did this collaboration come about?
Fis (Alastor) showed me his demos when I was in Los Angeles and I was very impressed, but it wasn't something that I would play in my sets. I asked him if we could work on his demos together, by using the best elements of his tracks and rebuilding them with my beats, basslines and arrangements. We spent many hours in the studio and we realised that we make a great team as both of our inputs improved the results of our tracks. It was quite a journey and it took a while to develop our own signature sound.
Were you always musical growing up? What inspired you to make the music you do?
Yes, I learned to play musical instruments in elementary school. I had my first piano lessons when I was around 8. When I was 13 I played the bass guitar in a heavy metal band in my school and when I was 15 my dad bought me my first drum machine. It was a Yamaha RY30. That was the beginning of my electronic music career. 3 years later I signed my first record contract with the German techno label Delirium Records. I produced a bunch of techno tracks. One of them was released on Tronic, Christian Smiths label in 1996? Can´t remember the exact date.
I also produced a lot of House Tracks under the project name Future Funk on labels like Sony Music, Strictly Rhythm, or our own label Flavour Records. In 2004, I started my own label Jee Productions and released more progressive oriented tracks. Over the past 22 years, I've probably released over 300 tracks and remixes, about 150 of them on Vinyl. It was quite a journey through many different electronic music genres. I find a lot of inspiration in movie soundtracks. That´s probably why Alastor and my tracks have a very cinematic touch. But I also find inspiration in many other electronic music genres.
Would you say being from Munich has shaped your sound and your career?
In a way yes, because my friends in Munich influenced me by introducing me to many different DJs and their mixtapes. However, I created my first own productions in a dark basement in Munich, isolated from the world outside. This basement could have been anywhere else, it probably wouldn't have changed the way I produce.
What is your favourite destination to play?
Hard to pick one place, but I´d say Argentina. I've played there consistently for over a decade and the crowd is always amazing. The people from Argentina have an extraordinary passion for music.
What has been a stand out moment in your career?
I do what I love, get paid for it and travel around the world. So far, I've travelled to over 300 cities and 80 countries because of my music. Not much could be more outstanding than this in my career.
If you could take your music anywhere you have not been yet, where would it be?
Space. Playing a set outside the stratosphere and looking down on earth could be pretty cool I guess (insert nerd emoji here)
What does the future hold for Jerome Isma-Ae? What should your fans be excited about and what are you excited about in the years to come?
There is a lot of new music coming out on Jee Productions, I´m very excited about it. More info will come very soon! I also have some great gigs coming up and I can´t wait to play and test all the new tracks.
Jerome's 'Wilde' is out now on Jee Productions
Grab it here – https://www.beatport.com/release/wilde/2028937