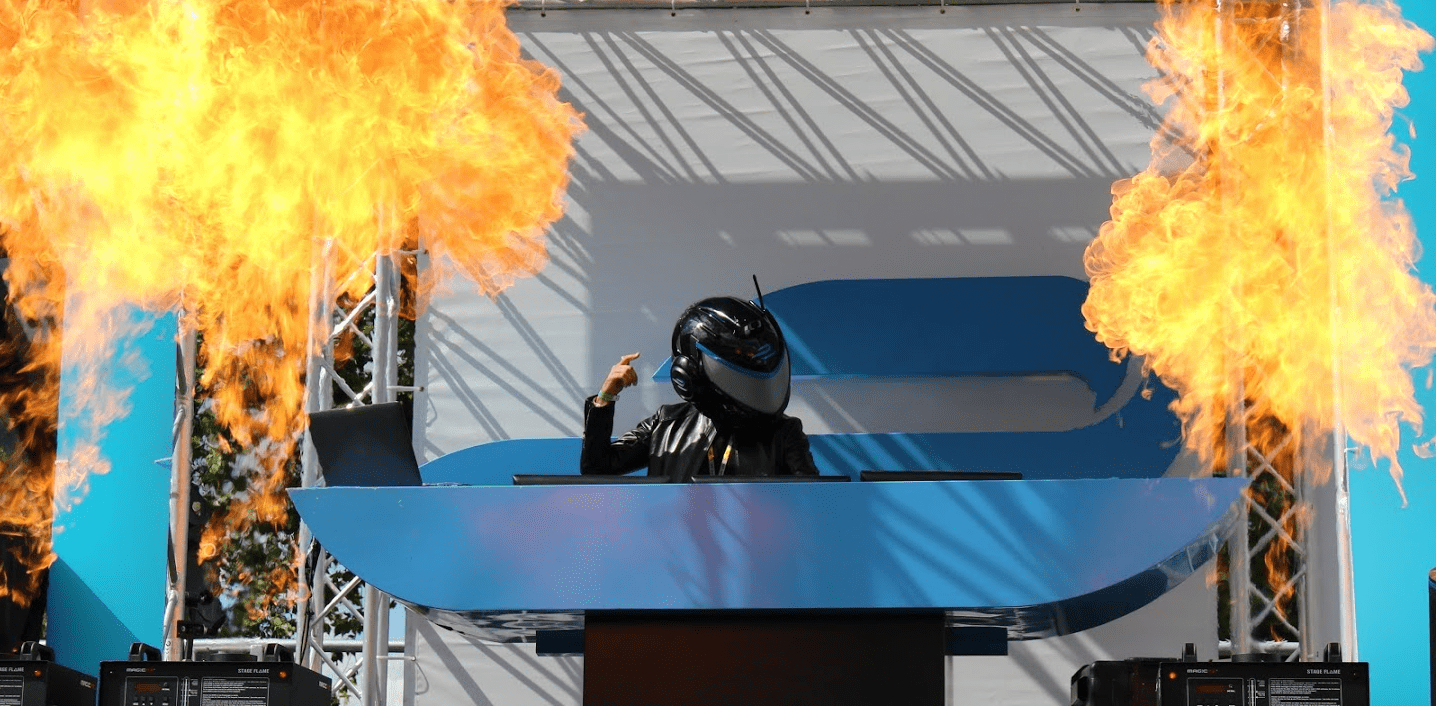 60 Seconds with EJ
We spoke to the EJ – the Formula E DJ. About what he has coming up over the next few months, in his fast paced life. This is what he had to say…
So… How's EJ? What's going on over the next few months?
I'm really good cheers. Have been based in Ibiza for the summer which has been a lot of fun! Back in the thick of it next month though when we launch Formula E season 3 in Hong Kong on the 9th October. Busy weekend!! We then head over to Marrakech for Formula E in November.
Where did the idea of EJ come from?
EJ came about as I wanted a DJ that could perform the the Formula E race series and grow with the brand. I knew the EJ brand would grow within its own right, and it's every exciting now to see that happening.
What are EJ's musical inspirations?
If you listen to the latest release, you can tell that I take a little from all types of genres of house. The original trance vibes, tech house, progressive. From years of listening to all types of music its nice to try and combine them and create your own sound. I think definitely there is a lot of Eric Prydz influence, as well as a lot of what goes on Anjunabeats. The music has a definite trance feel to it, but on a slower tip. I really feel this sound will come back over the next few years in a big way. I like energy, and I hope this comes out in my music.
When did you learn to produce? Did it take a long time to find your own sound?
I've been dabbling in production for about 10 years, but only really concentrating on DJing rather than producing. It is only really over the last 2 years that I started to get a real understanding for production and still work with engineers to help me get the finished product. It is really only over the last year that the EJ sound has come about but I would say the sound is still gong to shift until I am really happy with it.
I see you have new remixes of your single 'Take Control of Me' coming out. How would you sum up each of these remixes?
Vion Konger Remix – perfect festival material!
Teddykillerz Remix – down right dirty!
Alex Preston Remix – super cool and sexy!