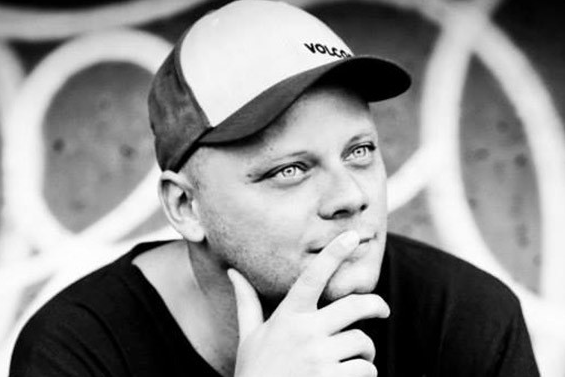 60 Seconds with… Emiliano Commollo
Emiliano Comollo is a man that has been on the electronic music scene for a number of years now. He has held a residency at Doctor Sax Club, a well looked upon underground club in Turin, Italy since 2008. He has also released on labels such as Cyclic Records and Kina Music as well as his recent release on Parallel Records. We sat down with the man to discuss his musical past…
You got into music through your parent's collection, right? Can you remember what you liked back then and why you liked it?
My parents experienced the musical scene in the 70's. My mother's vinyl collection included artists such as Clash, Rolling Stone, Beatles, Joy Division, Pink Floyd, Lou Reed, Deep Purple. Those vinyls steered me to the Punk and Hardcore scene when I was teenager.
My father introduced me to jazz and blues, genres that I started to appreciate later but that nowadays are among my favorites. I'm thinking at artist such as Keith Jarret, Miles Davis, Paolo Conte, Bill Evans, Armstrong or John Lee Hooker, Muddy Waters and Robert Johnson.
How long till you got into dance music, and started DJing? And how did you then get a break and get proper gigs?
I started to listen to electronic music when I was sixteen attending at the first rave parties happening in my city. After few years my interest moved towards clubbing and during university I started to play in some clubs and I never stopped.
You have been resident at Doctor Sax Club for years – whats it like playing there regularly? How does being a resident differ from being a headliner?
I think that playing regularly in a club is something that every dj should experience. It allows to create your personal style and to become confident with the booth and with the dancefloor. Being resident allows you to freely experiment in order to find the best way to perform.
Playing as headliner is fine as well. I like that in most of the cases people in front of you don't know what are you going to play, thus it's a new challenge.
What makes Italian clubs, Italian? Are crowds and tastes different there than when you play in say the UK?
In my opinion, nowadays crowd and tastes are more and more uniform worldwide. Regarding clubs, I think Italy has fallen behind in respect to other countries. I refer to the structure of clubs but also to the audio systems. There are only few clubs in Italy that can be compared with the ones of the big European cities.
What is the art of the DJ to you? What are the key things to get right? Why do you like playing longer sets of 5 or 6 hours?
The most important thing a good dj must do is playing good music. If he has also a good technique it's even better. Personally I like playing different genres, alternating moments where I play soft while others where I play harder. I easily get bored when I hear a set identical from the beginning to the end.
Tell us about your new EP on Parallel? What inspired or influenced it? What is your working process like – where do you start on tracks, what are the first things you lay down?
Kepler, the title track, came out in one night. Ezra, a friend of mine who owns the studio next to mine (actually he's the owner of both of them) came to me with these two E-mu Proteus rack modules saying that he had no space to place them. They basically contain various samples of orchestra and etno/world sounds. I started tweaking the knobs and I found the piano sample that starts at the second minute in the track. I wrote the line and I added some effect and then all the rest came easily.
Hoag is a track I made one year ago. I had the drum and synth line done but I felt it missed something. Then I found this vocal of a girl speaking a Mahori language and I completed it. I don't have a defined working process but I always spend the majority of the time creating the drum parts.
How have you evolved since you first started? How has your sound changed, your attests changed, your skills improved?
Yes I evolved a lot since I've started and I believe there is still a lot to do. Music production is a field where you never stop to learn. Now I'm trying to use hardware more and more cause I felt more comfortable touching an instrument than a mouse, however the computer has still an important role in my production process.
Tell us about the label you run – what music do you look to release? Is there a sound the label has?
Actually "Coralite" is not a label yet. It had to be a label but collecting material and making my own tracks is taking more time then I thought. So together with the guys of "We play the music we love" we decided to organize some parties hosting artists with a sound akin to the one I imagine for the label. Until now we have hosted Ion Ludwig, Nicolas Lutz, Topper, S.A.M and Onur Ozer and we have had huge parties with all of them.
What else you working on or have you got coming up?
I've recently released an EP on Kina Music together with Zarko Rebac, a talented friend of mine from Bosnia. I've some stuff almost ready but nothing that is going to be released in the close future.
Emiliano's 'Kepler' Ep is out now on Parallel Records