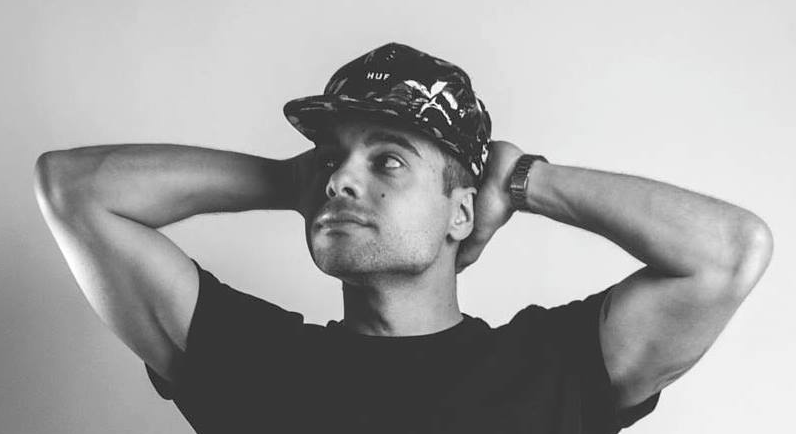 60 Seconds with… Matteo Floris
Matteo Floris is a Barcelona based Italian with a talent for catchy house music. Here he sat down and spoke to him about his love for Barcelona and the way he puts his productions together in the studio…
What music did you grow up on, what got you into dance music, do you still like the same stuff now?
I started clubbing when I was around 14years old (there were some "early parties" for young people in my city, like from 8pm till 12/1am before the standard club events). I grew up with tribal/latin house and vocal house music which was very popular in those year. Also I used to play percussions while the dj was spinning some house at the club. Of course I changed many times my music flavour. I'm no more into that percussive stuff, but my passion still comes from HOUSE music and from the unique groove this genre has.
When and why did you want to become a DJ and producer and how long did it take til you had a tune out? What lessons did you learn in that time?
I don't remember exactly when I started djing. I would say like 8/9years ago, but I remember perfectly that when I started I said "ok I'm djing but I'm not gonna produce anything..is too difficult, is a lot of time.." After a few months I started creating my own music. My first releases came out in 2010 on a german label called Perifaire. I learned that if you can learn things by yourself is really good, but If you are surrounded by good producers (like I was) you should ask them some advice without "keeping" their style.
Being Italian, does that mean you have a certain sound, a certain love of melody maybe, or a passion for techno?
Actually I'm not melodic at all 😀 and I know that the Italian scene is well known for techno or tech house but I'm all about the rhythm and the groove. I like techno but my soul is 100% house, of course I like chords and some kind of melody but my sound is more focused on: drums, basslines, vocals and the beat in general. I always saw electronic music related to dance…that's why I'm not digging this kind of "melodic techno" which is super popular in these days…in my opinion has nothing to dance to…
Why did you move to Barcelona and did that affect the music you were making, playing, buying?
I moved to Barcelona first of all because I love this city and for doing a master of Music Business here at SAE Institute. Also to take advantage of the local music scene. This choice affected my production style 100%, I've been more inspired and more open minded…and I really understood which was my style. In Sardinia we have many great artists but is all about techno nowadays…so if you are a house lover is a bit hard to get the right incentives there.
Tell us about the three different groups you are in – why do you like collaborating vs working solo, how different is it?
Generally I always prefer working solo because it is really hard to share same ideas, same feelings and same desires while making a track, and if there is something in the tune that I don't dig 100%…even if it is just a sound…I can't feel that tune "mine". However the truth is that sometimes doing collabs you can sort out some really dope stuff that couldn't get out just from yourself. Recently I've been working together with my bro Paul Cart, a great artist from Sardinia, and is cool because I think we have a similar workflow and groove concept…and we can make bombs quickly 🙂 We have 2 solid EP's forthcoming on Elrow Music and Material. Also I really enjoy working with singers, in these cases, I'm totally free for what concerns the track production…they just send me their vocal stems and I start jam with them, or I can show them my track idea and they can sing on it….is always quite easy and quick, and the result is wicked.
You release on lots of different labels – do you make music for each one, with the label in mind, or do you just jam and send tunes off and let label bosses pick themselves?
Most of the time I start making an EP (2 or 3 tracks similar style) thinking about a concrete label, then when finished, I send it to that label and if I don't get any answer/feedback in about 2weeks…I start sending it to similar labels and try to sign it up. Other times some labels ask me to prepare few tracks for them, I'm not always up when it happens, depends on the label style and of course on the exposure level they can give me.
What is key to get right for you in each track – bass, melody, what? Are you always aiming for a certain something?
First thing is the beat and the drums line, then the bass and vox samples…these are always the main elements in my tracks. After that comes the hardest part for me…because as I told you before I'm not melodic at all..so when I start adding some synths, some melody or harmony the track begins to lose that "essential" groovy mood I love and I spend hours trying to find the right balance between rhythm, groove, synths, chords etc..
Tell us about your new EP for your imprint Svogue Music – what inspired or influenced it?
This EP is influenced by my dancer side (I do bboying/breakdance) keeping a lot of funk, breaks and hiphop vibes. I love all 3 tracks but my fave one is defo "Supervisors". This one is a collaboration with the Chicago native Kid Enigma who created a great rap lyric which perfectly fits to my beat. This track really reflects my style and what I love of house music: a heavy and groovy drums beat, a hot original vocal lyric and a banger moog bassline.
What gear did you use – are you a hardware or software man and why do you use such tools?
Even if I know that many times hardwares make the difference, I'm more a software man…first of all because I don't have enough money to spend on hardwares 😀 and also because I kept a good workflow working with Ableton Live and my favs VST…so I know well what to use or "where to go" when I'm making a new tune. By the way I have a Tr8 drum machine and a Moog Minitaur which is a bass synthesizer…and I know that one day in my life I'll buy an original Roland 909 (hopefully soon).
What do you like to do outside of music, how do you spend your time and money?
My other big passion is bboying (breakdance) and I do it professionally since 12 years. Dancing and music are for me the same thing, my love comes from the rhythm in general. Also I like to do fitness/workout, eat a lot, travel a lot.
What else have you got coming up/are you looking forward to?
I have lot of forthcoming stuff at the moment: 3tracks EP on Material (vinyl too), 3tracks EP on Elrow Music, 2tracks EP on Simma Red, 1track on Soul D-Vine including a remix from the legend DJ Spen, 2tracks EP + remixes on Daylight Robbery Records, 1track + remixes on HIPPIES…and I have new unsigned bombs that I'm trying to sign on top labels. Also I'm really looking forward to join a good and professional booking agency, that's what I need most right now to get more gigs and exposure.
Matteo's 'Supervisors' Ep is out now on Svogue Musiq
Grab it here – https://pro.beatport.com/release/supervisors/1721722