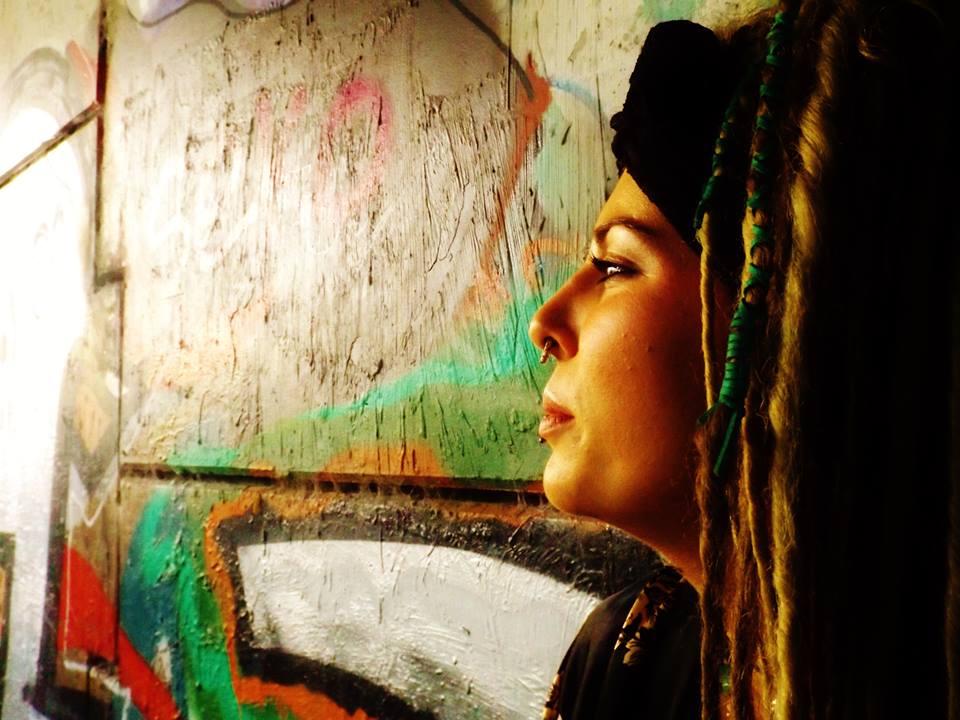 60 Seconds with… Emma Jai
Dublin's Emma Jai is fast becoming known as one of Europe's rising Female DJ / producers. Now living in Ibiza she's played at all the best spots from Sankeys, Zoo Project, Ibiza Rocks, Santos and Eden. She signed her first solo release 'Underelectrick' to Pacha Recordings and she has since on released on Hontas Records and Bloxbox Records. Now getting ready for the Summer season Emma joins Italian label Claps Records with her new single 'Retrograde'. We grab 60 seconds with this shining star on the White Isle..
How did you first get into making dance music?
I always loved music, I grew up listening to my sister playing old school and hard house, and its grew organically from there. I used to love going to festivals such as planet love also.
How would you best describe your sound?
Im not to sure really, to be honest Im still working on creating "My Sound" but Im trying to find a balance between tribal/tech house/vocal house.
Your new single 'Retrograde' is coming out on Italian label Claps Records tell us about the track and how you hooked up with the label?
I actually met Marco and the guys from Claps at ADE 15' and I knew when I created 'Retrograde' that it should be sent to Italy.
How do you find it being a female dj/producer in a vastly male dominated market?
I find it very hard, and honestly I don't think woman and men will ever be equal in this game. A lot of male promoters and even big name male DJs are intimidated by female talent, were just as creative and hard working as our male counterparts.
Any tips for other upcoming lady DJ/ producers out there?
Keep going! Work hard, don't stop, hard times will come and pass but have faith in your self, clap at your own success.
What made you move from Ireland to Ibiza?
I always wanted to go after visiting for a holiday in 2011 I thought I need to be here, the universe conspired and in 2013 I quit my job packed my bags and left on my own and never looked back.
Where is your favourite place to play on the island?
I love playing ever where, I couldn't pick just one. From sun set sets to day time lounge to headlining some super clubs its all amazing, I'm truly grateful for it all.
What do you miss most about living Ireland?
My family and friends and chill nights with good food! Definitely my comfy bed and good food.
What was your first ever clubbing memory and who was playing?
I remember going to see Lisa lashes play when I was 16, That made me hungry to want to follow in her foot steps she dropped "k90 – Red Snapper" and I was in love.
Which DJ's are rocking it for you right now?
Honestly the DJs I admire change depending now what mood Im in, Obviously the big dogs will always be Marco Carola, Carl Cox, Joseph Capriatti but Im really digging Dale Howard at the moment.
You've played alongside some great names already, what's been your favourite event so far?
The best DJ moment I had was playing for Float Your Boat Ibiza for Carl Cox Revolution, I passed the decks over to my very good friend and big techno boy, Alan Fitzpatrick. It was a dreams are made of moment.
Who would you most like to make a collaboration with?
Marco Carola he is a serious talent.!
What was the first dance record you ever bought?
First dance record I ever bought was a white label version of Greece 2000, I bought it out of the second hand shop with my Saturday pocket money, still have it!
Who is your hot tip upcoming producer for 2016?
Big eyes on some home talent in Dublin, and obviously my family at Claps and 1ne Love Records
What gig are you most looking forward to this summer?
Playing the sun set set back on Float Your Boat, Ibiza is my home.
What's next for Emma Jai?
You'll have to wait and see. . .
Thanks for the interview <3