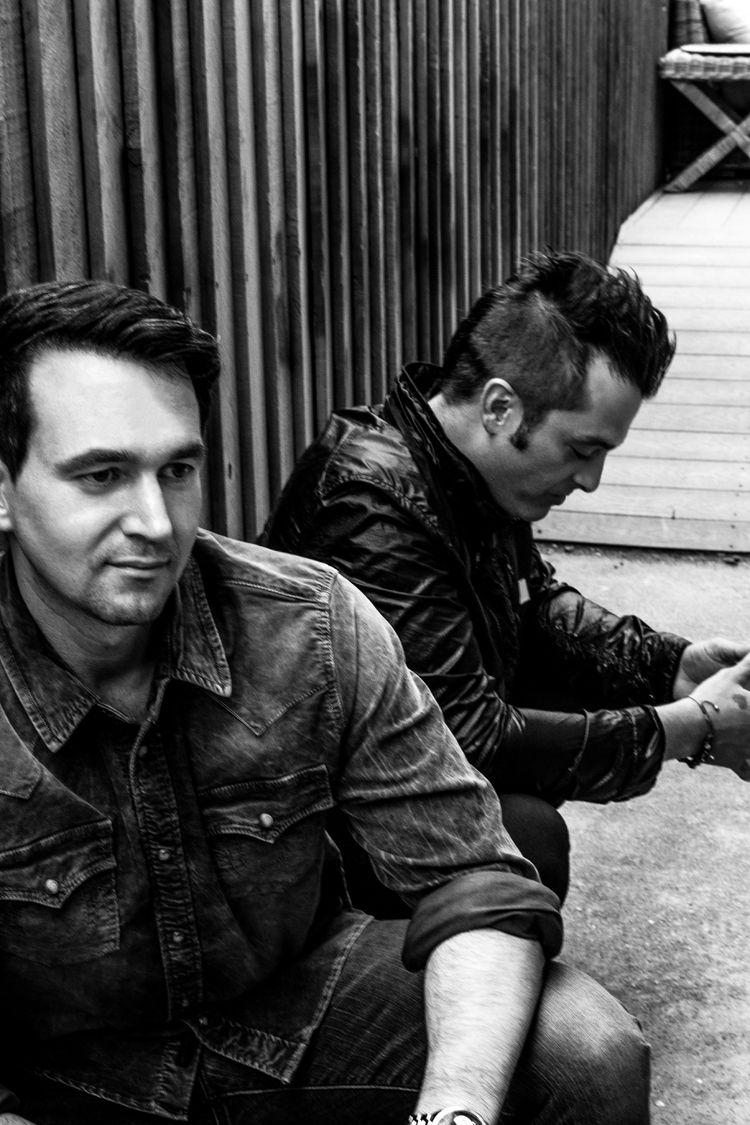 60 Seconds with Redux Saints
Who are Redux Saints?
Redux saints is DJ/Producer Jason Miller based out of Los Angeles. For the first EP project I collaborated with Jourdan Bordes.
Tell us about your new single 'Rebirth'?
Rebirth album and track is about starting of a new journey for creative fulfilment through music. I am currently enrolled in Icon Collective music production school in Los Angeles and it was track I created initially for class that had a great vibe that we continued to work with to get it to be what it is today over several months.
How did Doorly come to remix your single?
When we were thinking about who we wanted to bring a different flavor to the track the first name that we thought of was Doorly. Paul Sawyer's label Krafted Music had connections to fast track a submission for his consideration and the rest is history and we couldn't be happier with Doorly's remix.
Who has influenced your sound past and present?
I listened to allot of different music in the 90's before I got into electronic music. Beastie boys, Alice and Chains, Smashing Pumpkins, Sound Garden were kind of the alternative/grunge scene back in the 90's
I was turned onto electronic music at the turn of the millennium. Was a regular at Crobar in Chicago back in the day and saw some amazing performances by Carl Cox, Mistress Barbara, and others. House influences we always would run to check out Frankie Knuckles and Derrick Carter.
Today's influences are Doorly, Olivier Giacomotto, Maceo Plex, Anjunadeep's music, and Paul Sawyer is playing a major rule in helping Redux Saints develop it's sound.
What was the first record you bought?
If I recall correctly the first record album I bought was "Thriller" by Michael Jackson. Then followed by Run DMC's raising hell. I loved early hip-hop.
Which DJ's do you admire?
I saw Solomun recently at BPM Festival and he was amazing. Guys who have been killing it year after year really inspire me to push to take Redux Saints to the next level like Joseph Capriati, Maceo Plex, claptone, etc.
What's the Californian house music scene like in 2016?
I would describe it as eclectic. Deep roots in the underground scene, to places like exchange and sound bringing big names like Doorly, Solumun, and Claptone .. We are blessed with amazing weather and terrain. Lots and lots of festivals like Dirtybird camp outs, Airpusher, lightening in a bottle.
What is next for Redux Saints?
Currently in Amsterdam DJing a boat party for King's Day. Our release party coming up in May 12th at Union in Los Angeles with Mr C and May 14th at Airpusher's Steampunk Masquerade in San Francisco. You should be seeing a remix for Soultrak's "If your Scared" soon. Starting a monthly radio show for Krafted Radio.
Our second EP will be out in July which will have a little more of Tech House feel and will feature a notable remixer too. Looking forward to the summer and bringing some beats to the dance floor.
Monthly Redux Radio – http://www.kraftedmusic.com/krafted-radio-station/
May 12th Event – https://www.facebook.com/events/513296592187874/
May 14th Event – https://www.facebook.com/events/757249971072121/
'Rebirth' complete with remixes from Doorly and Soultrak will be out May 10 exclusively on Beatport and all stores May 24.
Redux Saints: https://www.facebook.com/reduxsaintsmusic/