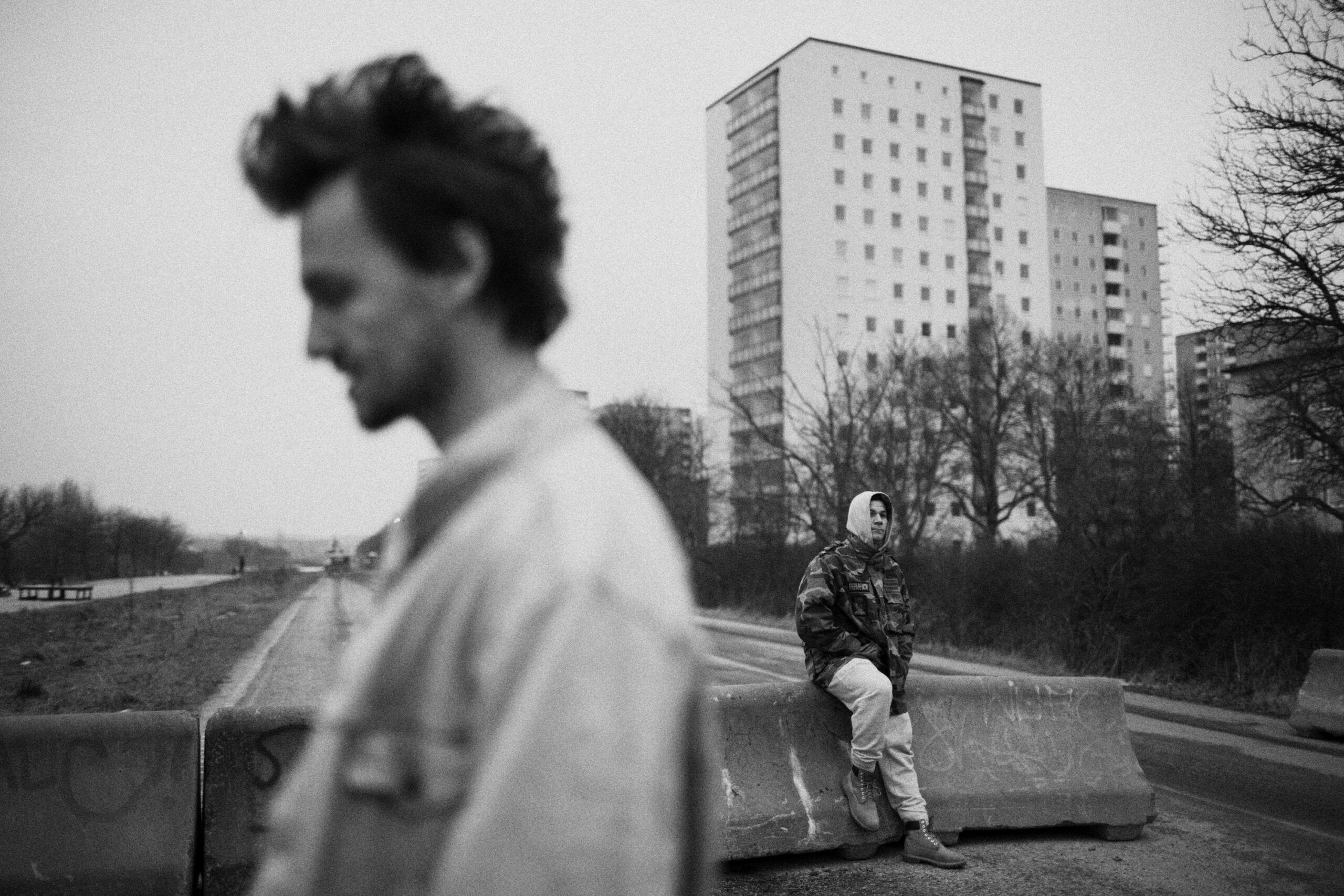 60 Seconds with… ESSEN HIORT
Swedish duo Essen Hiort's emo-electronic sound is unspoilt, full of beauty and has a depth that is perfectly illustrated on their stunning debut single 'Deep As The Night' which is out this week.
They kindly found the time to have a quick chat….
Heard any good rumors lately?
I heard that Zlatan Ibrahimovic is the highest paid footballer of all times in the premier league, if that's true, there is some justice left in the world of soccer, (yes, we are swedes)
What's the best night out you've ever had?
A night out we had in Brixton in the late 90s, about 15 minutes walk from the subway, tightly squeezed in between a falafel place and a small supermarket or something like that. Can't remember the name of that club but we got the flyer right out of a records store in Soho and just went to check it out. That's where i (Essen) heard 2-step for the first time! It was this tight basement where they played hip-hop upstairs in the bar, and the basement was dance-music. That night was absolute magic, I and my new friends from Växjö ran up and down the stairs dancing to Raekwon upstairs and 2-step downstairs.
What's your favourite club?
Trädgården, Stockholm.
What record can't you stand?
ZZ Top or anything "boogie" like that.
What was the first record that you bought?
Yngwie Malmsteens 'Rising Force' (Essen)
What was the last record that you bought?
Still buying vinyl every month! The latest catch was Brandy's "Aphrodisiac" on second hand and Futures "Mask off" on 12" inch.
What's your poison?
Milk, I get so sick
Who would play each of you in 'Essen Hiort' the movie?
maybe Alexander Skarsgård would be able to catch Hiorts sense of humour and Brad Pitt has always been Essens favourite actor, so I guess he has to colour his hair brown and be him then.
How do you escape?
Normally not, we prefer being here. Not in future, not in the past.
But big city is an ideal place to disappear.
What is your favorite possession?
A Gibson from the 70´s
What's your greatest passion other than music?
Meditation and Ashtanga Yoga (Hiort) It´s an everyday practice for me. Watching soccer and Bikram yoga, (Essen)
What / Who makes you laugh?
Right now Silicon Valley at HBO and Louis CKs latest stand up on Netflix!
What is the best piece of advice that you have been given?
Keep on moving, whatever happens.
Tell us something that we don't know about Essen & Hiort?
Essen has a former soccer career as a youth in the north of Sweden state-team until hip-hop stole his heart.
Hiort knows sign language and got a BA in Tibetan and Sanskrit language.
Essen Hiort 'Deep As The Night' is OUT NOW on disco:wax
FOLLOW ESSEN HIORT: