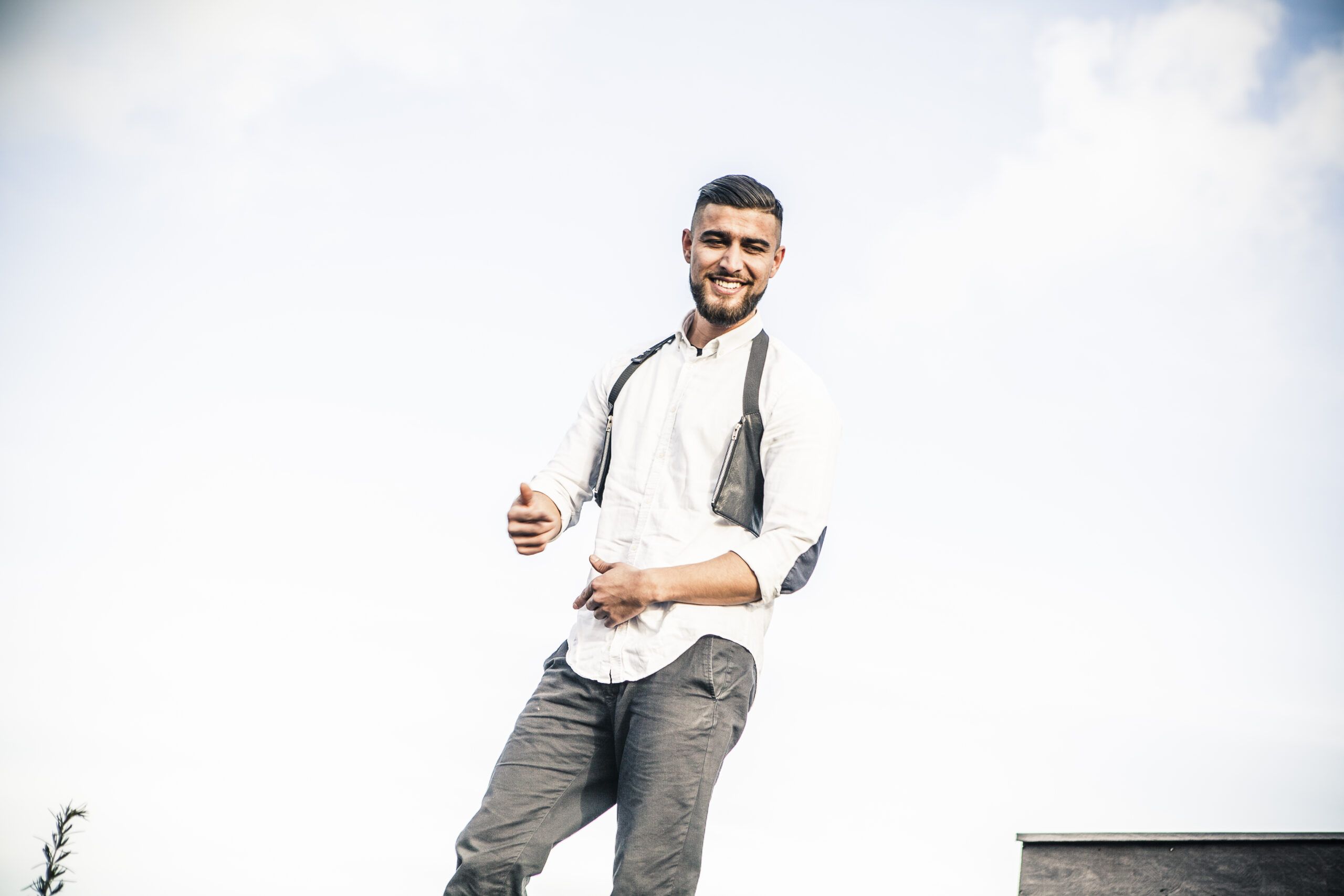 60 Seconds with… FAZLI
Fazli has some serious stories to tell. His musical suitcase is packed full of real-life experiences that will stay with him forever. As a youngster, the Afghani-born singer fled his native land, full of conflict and war for Russia and then Scandinavia. As a consequence, his music combines styles from different cultures, as he draws from his universal background.
Fazli was born into an Afghan musical family. His father was a singer from an Afghanistan rich in music heritage; a melting pot for Persian, Indian, folk and popular music.
He has just released his new track 'Get Away' on Danish label Disco:wax. He wrote the track at a point in his life where troubles and worries were weighing heavy, and as the title suggests he wanted to escape from all of that. Music was his escape. We are super happy he got away and had a chat with us!
We really enjoyed your new video! What gave you the idea for the story?
The story is my journey in life. Just in bits. Everybody falls sometimes and getting up again is not always easy. I wrote this song while I was trying to pull myself up.
You recently released the single 'Get Away'. How do you feel about this new achievement?
I feel great. Its amazing how much support I've gotten from everywhere. And it's good to be working with disco:wax.
How was the writing process for the track?
It came very easily. It's pure feelings and thoughts. It took me a day to write and record the whole thing. When the vibe is good things go fast.
What other producers or artists are catching your ear at moment?
I'm very amazed at the moment with Russ. He is producing, engineering, writing and recording the whole thing himself. I could name a few more like 6lack, Tory Lanez, Ty Dolla Sign . . . .
What would be your advice to those who are trying to get a break in music?
Be persistent and work every day. Nothing comes without an effort. But persistence is the major key to everything.
Can you give us some insight on any new productions you're working on?
I have just finished a song with a Danish DJ. I will be featuring him on this and it will be out end of April. The track has become really good and I can't wait for the release.
What's your poison?
My thoughts and emotions. And on the other side its also my pluses. My mind is a day n night factory that can keep me awake even when I dont want to. This is called overthinking and I think many people know this. But my overthinking can really do a great job when it gets to music.
Who would play you in 'Fazli' the movie?
I would play it Haha these boots ain't easy to fill. I would like to see Fatih Sahin play the role. He is a Danish actor.
How do you escape?
Headphones or studio. Music is my biggest secret when it gets to escape. Nothing is better than alonetime with music in your ears. I can leave clubs sometimes just to go for a walk and listen to music of my choosing.
What / Who makes you laugh?
My family can always put a big smile on my face. But so can my friends and Kevin Hart haha
Follow Fazli